Re: Official Royal Rumble PPV Discussion Thread
---
Quote:
I have seen some HILARIOUS reaction vids to match outcomes before. The Fuck You Phil Brooks vid, the kids crying when Rock beat Cena, the drunken frat boys that threw a chair into the TV to celebrate Rock beating Cena, and now this one. Just priceless.

Anyways, I was reading one of the reviews over on PWtorch and I found this comment:



LOL, um...is that true? Did Cena really say that? If so, I'm sorry I missed it because I would have laughed my ass off.
PLEASE link me that!
---
#The2ndComing
Re: Official Royal Rumble PPV Discussion Thread
---
I remain impressed by Jericho's return because they spent just enough time not showing Jericho's face I was convinced it was a joke entrant.
---
Polly fucking Anna...
Re: Official Royal Rumble PPV Discussion Thread
---
Enjoyed the rumble right up to Cena winning when it suddenly felt I had just watched an hour of utter shite. On reflection it was okay though.

Highlights were Jericho's performance, Rhodes and his bro Golddust, plus seeing Ryback actually take plenty of moves rather than just dishing them out.

Low point was Cena winning, and apparently now all he has to do to beat Ryback in a normal match is lock on the STF for a couple of minutes and Ryback will pass out longer enough for several three-counmts.

A professional low point, though a personal favourite moment, was Cena selling the Walls of Jericho even though Y2J had slipped and not even locked it on yet.
---
---
Last edited by Anark; 01-28-2013 at

06:23 AM

.
Moron
Join Date: Mar 2012
Location: Portsmouth, England
Posts: 4,061
Points: 0
Re: Official Royal Rumble PPV Discussion Thread
---
Fuckingshit/10
Re: Official Royal Rumble PPV Discussion Thread
---
Rock going over = ticket sales, sadly. Hollywood movie star with the belt leading to 'Mania is going to be an advertisement of epic proportions for the event. We've seen Rock/Cena (and I wish they'd keep the "Never Before, Never Again" promise), but we've seen Punk/Cena even more.

I haven't been on here in months - I'm constantly trying to catch up, and I avoided the IWC so there weren't any Rumble spoilers - so forgive me if this was predicted: I was thinking Brock would interfere, because of his association with Heyman, and to avoid the Shield caveat, setting up Brock/Rock at WM. Punk would retain. And Taker/Punk, streak versus streak, would have been awesome.

A less likely but equally awesome alternative would have been Ziggler winning the Rumble and unifying at WM.

I'm hoping for at least a triple threat at WM: Punk/Cena/Rock.

I was sad not to see Henry/Christian/Morrison, but great, exciting event, nonetheless. It was a mark's perfect night, in terms of outcomes, with the faces getting a clean sweep. Meh.

I enjoyed the show a lot, but I don't know how WM is going to be.
---
"Splashing"Scrotey Loads
Royal Clusterfuck
Re: Official Royal Rumble PPV Discussion Thread
---
Who keeps turning off the lights for The Shield? Or are we just gonna overlook that? Vince? You there?
Not thoroughly impressed with the Royal Rumble PPV, it was okay, but the overall outcome of the event was ruined by my ridiculously high expectations, I should really know better by now but the mark inside me still lives.

The Del Rio/Show match was something I had little to no interest over going in, but it ended up being a pretty decent contest. I definitely prefer Del Rio as a face, but I can't see him holding the belt long because a Ziggler cash-in is imminent, Del Rio is keeping the belt warm so to speak.

The tag match was nothing to write home about, filler before the Rumble match, in which I personally believe Rhodes Scholars should have walked away with the Championships, but at least a Team Hell No break-up is on the horizon, which is overdue.

The Rumble match itself was good, better than last years anyway. I was a little disappointed with the lack of returns, but what can you do? Saying that, the markout moment for me was seeing Jericho back competing, which made up for the aformentioned lack of returns. Cena winning was something I think we all predicted, but that doesn't take away from the irritation felt when he stood in the middle of the ring triumphant, with his usual smug grin.

Rock/Cena in one word was, underwhelming. The match was sloppy and didn't seem well put together, the ending was ridiculous and although I predicted a Rocky win I didn't think Punk would get bitched out that easily. Maybe I'm just a Punk fan in denial after he dropped the Championship, or maybe my gripes are justifiable, at least I can take solice in the fact that Punk's reign, in terms of length, crushes any expectations I had beforehand.

Overall the PPV wasn't horrific, but neither was it anything I was particularly happy with. Rock/Cena II is happening, regardless of whether anyone cares or not. Lucky us, I guess.
---
Asking JAMES ELLSWORTH for Wrestling Advice
Join Date: Jun 2011
Posts: 344
Points: 647
Re: Official Royal Rumble PPV Discussion Thread
---
PPV was good to be honest. Although the main event and RR didnt had the winner I would love to have, it was still a great show.
ADR winnig was obvious, but good match. As some people said before it looks like he is the new era Eddi.
Tag match was good, but Team Hell No didnt need the win, but anyways, good match.
RR was awesome, after Jerichos music hit I was marking infront of my laptop in the office and I knew whatever happend, this was a great RR match. Looking forward to the Ziggler/Jericho feud and the brother feud. Kofi did what he had to do, good spot again. Cena winning wasnt a surprise after Ziggler was eleminated. Really dont want to see Cena/Rock II, but this will bring the most buys (from a business standpoint the best decision). Really dont know what to do with Ryback from now on, but I dont care.
Rock/Punk, meeeh, I like punk alot and really wanted him to win this, but as other people said, if Cena cant beat him, there was no chance Punk could do it (without a distraction). Match was ok, but not special. But seeing Rock with a title again is something special, which everyone wanted to see until it was set in stone that the match will be against Punk.
I knew it would be not the outcome I would loved to see, but overall everything delivered (for me at least). And as a wrestling fan I loved that PPV and I´m really looking forward to the RTWM
P.S.: I still cant stop smiling while thinking about the crowd reaction for the Jericho return, awesome, made the night easily
Re: Official Royal Rumble PPV Discussion Thread
---
I thought it was a good rumble good results entertaining yeah 9/10
---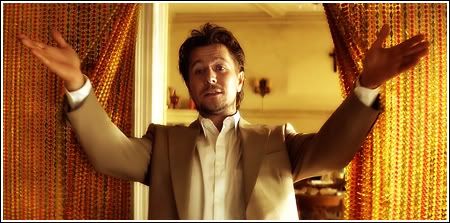 Follow me on twitter @TheManJordo
Captain
Join Date: Mar 2011
Location: Dancing on Alf-Inge Håland's Grave
Favourite(s): AJ Styles, The Rock, Steve Austin, Sting
Posts: 14,320
Points: 10,300
Re: Official Royal Rumble PPV Discussion Thread
---
6/10 show

I think Ryback might be done.
---
Not Removing Until Jason Garrett is Fired as the Head Coach of the Dallas Cowboys.
Posting Rules

You may not post new threads

You may not post replies

You may not post attachments

You may not edit your posts

---

HTML code is Off

---