Re: Guess the 30
---
1. Ziggler
2. Sheamus
3. Big E Langston
4. Zack Ryder
5. Khali
6. Cody Rhodes
7. JBL (GUEST ENTRANT)
8. Damien Sandow
9. Jinder Mahal
10. John Morrison (GUEST ENTRANT)
11. Heath Slater
12. Scott Steiner (GUEST ENTRANT)
13. Santino Marella
14. Drew McIntrye
15. The Boogeyman/Brooklyn Brawler (COMES IN AND OUT IN 5 SECONDS OR LESS)
16. Kofi Kingston
17. Fandango (DEBUT)
18. Brodus Clay
19. Christian
20. Wade Barrett
21. DDP (GUEST ENTRANT)
22. R-Truth
23. Antonio Cesaro
24. Rey Mysterio
25. Ric Flair (GUEST ENTRANT)
26. Randy Orton
27. The Miz
28. John Cena
29. Ryback
30. One member of The Shield (Reigns or Ambrose)
Re: Guess the 30
---
1. Kofi Kingston
2. Shelton Benjamin
3. Heath Slater
4. R-Truth
5. Seth Rollins
6. Jinder Mahal
7. Randy Orton
8. Drew McIntyre
9. Brodus Clay
10. Tensai
11. Tajiri
12. Dolph Ziggler
13. Daniel Bryan
14. Santino Marella
15. Roman Reigns
16. Dean Ambrose
17. Sheamus
18. Kane
19. Ezekiel Jackson
20. Wade Barrett
21. Ryback
22. John Cena
23. Big Show
24. Fandango
25. Jack Swagger
26. Christian
27. Mark Henry
28. The Miz
29. John Morrison
30. Brock Lesnar
Re: Official Royal Rumble Match Discussion Thread
---
3 things I'll say about the Rumble...

If Punk retains, it will be thanks to Brock Lesnar.

If Punk loses and the match doesn't close, he will definitely win the Rumble match.

If Punk loses in the closing match, there will be a rematch at EC, with Rock somehow retaining and Cena winning the Chamber.
Re: Guess the 30
---
1) Sin Cara (#1 entrant)
2) Antonio Cesaro (#2 entrant)
3) R-Truth (#3 entrant)
4) Damien Sandow (#4 entrant)
5) Heath Slater (#5 entrant)
6) Santino Marella (#6 entrant)
7) Zack Ryder (#7 entrant)
8) Seth Rollins (#8 entrant)
9) The Miz (#9 entrant)
10) Cody Rhodes (#10 entrant)
11) Jinder Mahal (#11 entrant)
12) Brodus Clay (#12 entrant)
13) Tensai (#13 entrant)
14) Great Khali (#14 entrant)
15) Drew McIntyre (#15 entrant)
16) Kane (#16 entrant)
17) Big E. Langston (#17 entrant)
18) Jack Swagger (surprise entrant) (#18 entrant)
19) Dolph Ziggler (#19 entrant)
20) Sheamus (#20 entrant)
21) John Cena (#21 entrant)
22) Wade Barrett (#22 entrant)
23) Kofi Kingston (#23 entrant)
24) Randy Orton (#24 entrant)
25) Roman Reigns (#25 entrant)
26) Daniel Bryan (#26 entrant)
27) Ryback (#27 entrant)
28) Dean Ambrose (#28 entrant)
29) Big Show (#29 entrant)
30) Christian (surprise entrant) (#30 entrant)
Learning to break kayfabe
Join Date: Apr 2010
Posts: 130
Points: 0
Re: Official Royal Rumble Match Discussion Thread
---
Right lets consider who are realistically the possible winners:

Cena (Its John Cena! so hes always got a chance)
Sheamus (wouldn't surprise me with the push he gets)
Ryback (Maybe...)
Punk (if he loses to Rock and Rumble match is last match, but its normally always a face who wins isn't it?)
Orton ( i don't think so, he doesn't deserve to either!)

Is there anyone else who can realistically win it? im not gonna like the winner in this case then, because i don't want punk to lose and he doesn't deserve to lose
Re: Official Royal Rumble Match Discussion Thread
---
I would like to see these people in the 2013 Royal Rumble:
Christian (Return)
Mark Henry (Return)
John Morrison (Return)
Chris Jericho (Return)
Rikishi (Legend)
Tensai
Shelton Benjamin (Random cool Return)
Ryback
Sin Cara
Dean Ambrose
Seth Rollins
Roman Reigns
Big E Langston
Antonio Cesaro (Confirmed)
Damien Sandow
Cody Rhodes
Kane
Daniel Bryan
Rey Mysterio
John Cena (Confirmed)
Randy Orton (Confirmed)
Sheamus (Confirmed)
Heath Slater (Confirmed)
Jinder Mahal (Confirmed)
Drew McIntyre (Confirmed)
Big Show or Alberto Del Rio
Kofi Kingston
Wade Barrett
The Miz
Dolph Ziggler (Confirmed)
Looks like a nice solid Rumble to me
---
---
Last edited by CROOK-94; 01-17-2013 at

08:29 AM

.
Re: Official Royal Rumble Match Discussion Thread
---
Shelton would be cool. A few Rumbles, someone would do an athletic spot during the match. Shelton could do it this year.
Re: Official Royal Rumble Match Discussion Thread
---
Cena will win rumble
Rock will beat punk

Rematch, Cena wins for title
Re: Official Royal Rumble Match Discussion Thread
---
Lol at people mentioning Randy Orton. They're not going to give the Rumble win to a drug addict who's one strike away from getting fired from the company.

My pick is Ryback.
---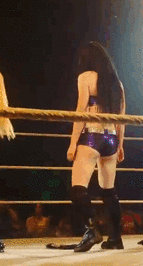 Re: Official Royal Rumble Match Discussion Thread
---
My pick is Punk. Cena winning the chamber. Setting up Punk vs Rock vs Cena,
---
[
Posting Rules

You may not post new threads

You may not post replies

You may not post attachments

You may not edit your posts

---

HTML code is Off

---