Re: WWE Forum championship presents - TLC
---
Helping hand that post right there was one of the best anyone has ever made.
---



"9 HIGH LIKE A BOSS"
Re: WWE Forum championship presents - TLC
---
Quote:
Netty, I find it funny you relish the fact that you defeat Gunner last night.

That just demonstrates how selfless Gunner is as a booker and how good of a job he is doing (unlike the previous booker who damn near drove this company into the Impact Zone). Proc would have booked himself to go over you like he did for 6 months when he had the pencil. Gunner did you a favor last night, Netty. He let someone new go over that needed a big win.

EDIT: Scouser? I am sorry. Fitting, though, seeing as your team is just like you: wallowing 12th in the table and hasn't won a Premiership trophy in 20 years.
El-Dandy dont... Lets not kill there dreams just yet. We need to create some stars before we squash them. i mean who 'accidently' hangself them upside down on ladder. Our plan was genius. almost worked to perfect they just had to keep pushing.
Netty the secret has been exposed.
Explain how this happens by accident. I needed you to win. i need you to become the greatest superstar in the world. I need you to be the best there is. i mean its no fun squashing a resistance if there is no fight in the resistance.
I mean honestly did you really think this wasnt planned. Look at how perfectly balanced i am to prevent strain. You did have me worried for a while you were that slow at climbing the ladder i started to pass out from the rush of blood to my head.
AirTroublein619 is the chosen one. He will be the one to carry the Forum championship. the plan is in motion the wheels are already turning. we've created the hungry dog mentality we've played with the emotions.
TeamRisingforce are now pissed and desperate to tear you from limb from limb because they thought i was planning to usurp there title shot. You get a title shot that you so badly craved but look around you 5 other men are in there aswell.
Netty the fun is only just beginning. easy wins would be to easy. We could put all the resistance out of action like we did X-Bailey. Its much more fun to build you up before i knock you down.
RKOPEEP/McLovin/Sausage and Egg Mcmuffin whatever the hell your name is this week. your fate will not be the same as Netty's. Your spirit cannot be crushed we understand that. We see something in you we admire. We could have a use for you.
Finally I know it was you Newguy who helped X-Bailey kidnapp Modern Myth. his noshow is the begining of the end for your reign as champion. you days are numbered.
Resistance is futile. The Revolution is growing. The illuminati is here.
---
Wrestlemania 30 was awesome
3 Axxess events
Hogan VIP
Flair VIP
Wrestlecon session 1
Hall Of Fame Section 113 Row 11 Seat 1
Wrestlemania Section 140 Row 20 Seat 14.
Monday Night Raw Section 123 Row 16 seat 6
Re: WWE Forum championship presents - TLC
---
Quote:
Just as a point, would that not void both pins anyway? surely that would warrant a rematch or a restart? Gunner: the bastion of justice.
all 3 men were down for a 10 count. champions advantage retains the gold on the 0.5 addition point. The error was in the old booker judging the result a draw and not a champions advantage win. Im here cleaning up others mess remember.
And yes AirTrouble you qualified for the Rumble.
---
Wrestlemania 30 was awesome
3 Axxess events
Hogan VIP
Flair VIP
Wrestlecon session 1
Hall Of Fame Section 113 Row 11 Seat 1
Wrestlemania Section 140 Row 20 Seat 14.
Monday Night Raw Section 123 Row 16 seat 6
Re: WWE Forum championship presents - TLC
---
Quote:
0101010, I don't believe that you agree with this, you want enlightenment well here it is, he preached fairness and equal booking before he became booker again, then after failing at a PPV and realising he just can't keep up with the resistance (well done RKO.net by the way) he resorts to bribery and hinting at corrupt booking.

I will not join the resistance as I have not proven myself, once I have earned the respect of the others I will rise, once I am ready I will take up arms but, for now I am nowhere near good enough.

0101010, you know what I say is true. The Illuminati are corrupt and just want more power for themselves, why do you think you haven't been invited to be a member? it's because you genuinely want enlightenment but, they simply pretend.
Corruption?

If we were corrupt, we would have not just booked Proc again in the title match, we would have booked for Gunner go over Netty, we would book Myth or AirTrouble as the World Champion with the flick of a wrist.

Corruption is giving Proc a rematch instead of taking it away. As a result of our alleged corruption, Proc is again Forum Champion. But we are not fair... right?

The Forum's version of Just Joe slandering us again with his propaganda?
---
Last edited by El Dandy; 12-17-2012 at

06:57 PM

.
Re: WWE Forum championship presents - TLC
---
Mclovin... I need to spread some rep
Gunner, I'm at somewhat of a quandary right now, either you're post claiming you purposefully jobbed to netty by hanging of the ladder is one of the poorest lies I've ever heard and it actually saddens me a abit that you've got to that level, I just don't buy it anymore. OR You're one of the stupidest people I have ever had the good fortune to read, you actually hung upside down for such a long time you almost passed out? why did you not just fall off?
so either you're extremely stupid or you're just lying to protect your pride.
I'm happy with either option but, if it is indeed the former and you are that stupid... I am really not worried about you're whole Illuminati thing. Chances are you'll forget about it sooner or later.
El Dandy, I was refering to Gunner's quoted post. If you re-read my post you'll notice I said
after
Gunner failed at this PPV. I have nothing bad to say about the increased clarity in operation, just the way he is talking about the future.
Just Joe. I like that
---
Last edited by HelpingHand; 12-17-2012 at

07:01 PM

.
Re: WWE Forum championship presents - TLC
---
First and foremost
New_guy is now in the market for a New partner.
Second, who the hell is Ultimatesmark and why does he want New_guy to feel the POWERR. New_guy hit some crazy dude with a chair and New_guy hopes it was this guy.

Now on to less important things
It seems that the Illuminati failed to read the fine print. New_Guy saw what you did last time and he had his lawyers throw in a little something in the match contract just in case.
Airtroublein619, New_guy doesn't particularly care that you turned your back on New_guy. Clearly New_guy is the Shawn Michaels of this partnership. New_guy is in main events, holds titles and simply put is the star, he sees jealousy in your eyes.
New_guy is the longest reigning US champion of all time, multiple US title reigns under his belt and greatest US champ of all time.
New_trouble the longest reigning...greatest tag team of all time, Airtrouble you just happened to be there. There is a reason it was New_Trouble not Air_guys.

Even less important things
Illuminati, pray,last time New_guy attacked you for fun but now he is gunning for blood, with rage of mythic proportions and nothing will save each and every one of you from the trouble you've unleashed.
In the end only the New shall be left standing, he will take your heads and send you straight to hell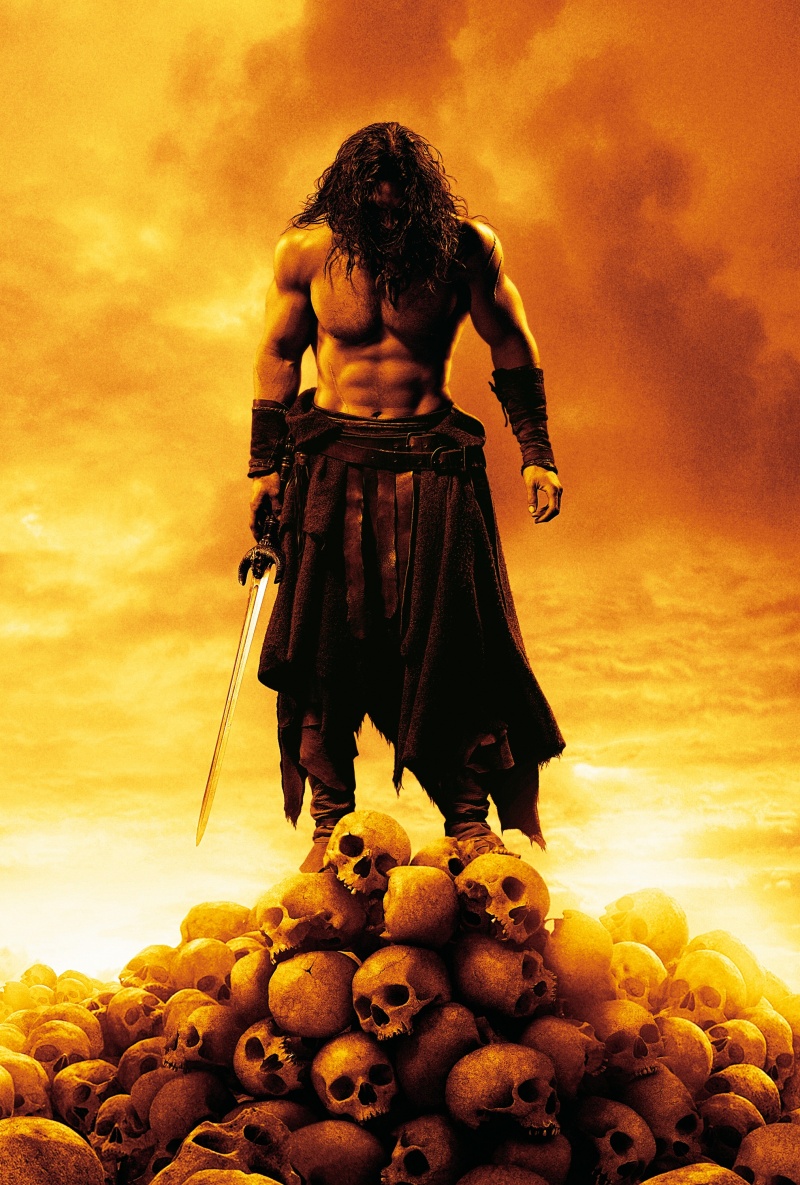 ---

1x - WFC Tag Team Champion w/ Age_of_Kings(New_Age_Kings)
3 x WFC - UNITED STATES CHAMPION
1x - WFC Tag Team Champion w/ Airtroublein619(New_Trouble)

---
Last edited by new_guy; 12-17-2012 at

07:35 PM

.
So what, we have 2 major powers at play here? What's every1 else saying about this? Every1 just keeping the head down and hoping to get by?
Sent from my iPhone using
Verticalsports.com Free App
---
Not Removing Until
Drew Mcintyre gets a singles push []
RicDolph Ziggler cashes in MITB and WINS [8th April 2013]
Damien Sandow wins a title []
Mark Henry wins the World Heavyweight Championship again []
The Mix turns super heel one again []
Ric Flair returns to WWE [17th December 2012]
Kurt Angle Returns to WWE []
Started 06/12/12
Re: WWE Forum championship presents - TLC
---
Lots of activity while I'm gone.

HelpingHand, just kidding with you. No harm, no foul. I said goodbye so I would not have to answer any more posts. Not to anyone in particular.

New Guy: it is yet to be known who is the Michaels and who is the Jannety. All signs point to me, but that remains to be seen. I turned my back on you because I needed to advance my career. I needed to get away from the stereotype of being a tag team wrestler. I wasn't along for the ride, we were partners, and we'll always be the greatest team ever. However, I needed a change. I needed to advance in the FC. The time for me is now.
---
1x Tag Team Champ (with Sonic Slash) as Air-Slash
1x Tag Team Champ (with New Guy) as New Trouble
Join the Forum Championship, a pay-per-view prediction contest!
http://www.wrestlingforum.com/mitb/8...oney-bank.html
Re: WWE Forum championship presents - TLC
---
I see someone claiming to be "the future" and gaining support in that role...

I was just as impressive as this man, if not more so. I am the young superstar to lead this revolution, and I feel betrayed by the fact that role has instead been given to an undeserving man. Is this the enlightenment I have been fighting for?

Where is the respect that I deserve? I will not stand by and be cast aside by someone who has no place in front of me.

The war continues, and I am loyal to my cause, but I fear that blindness has been put upon me, and I fear that I may have to do something drastic to make a statement and let it be known that you shall not shoot a man of justice and enlightenment in the back.
---
"I found a liquor store, and I drank it."
Re: WWE Forum championship presents - TLC
---
New_guy has an important question, if New_guy has 18+7 for the Internet Title match and D.Bry has 25 how does D.Bry become champion?
---

1x - WFC Tag Team Champion w/ Age_of_Kings(New_Age_Kings)
3 x WFC - UNITED STATES CHAMPION
1x - WFC Tag Team Champion w/ Airtroublein619(New_Trouble)

Posting Rules

You may not post new threads

You may not post replies

You may not post attachments

You may not edit your posts

---

HTML code is Off

---