Re: Rebook a WrestleMania
---
Wrestlemania 19

Cruiserweight Championship
Rey Mysterio vs Jeff Hardy
Not a huge fan of Jeff Hardy but he could probably have put on a decent Crusierweight opener against Rey Mysterio (better than Matt, anyway). This would be a ten minute opener (generous, considering the place on the card and the status of the performers at the time). I'd book Mysterio to win.

United States Championship Tournament Finals
Eddie Guerrero vs Chris Benoit
The first of two tournament conclusions, this would the match to crown the new first United States Champion in WWE. The tournament would have run on Smackdown for three or four weeks leading up to the event, with Benoit and Guerrero reaching the finals and competing in an epic, twnety minute extravaganza. These guys were phenomenal together and this would have been a MOTN candidate by anybody's records; Benoit was on top form at the time (remember his epic match with Angle from Royal Rumble 2003). I'd book Benoit to get the win, and the two friends to shake hands after the bout.

Tag Team Championship Triangle Ladder Match
Team Angle vs The Dudley Boys vs Kane & RVD
Three pretty solid teams from the era who all bring something unique to this match. This would be a great mix of styles and I'm imagining some great spots. I'd book Team Angle to get the win as I loved that damn team, with the match lasting about twenty minutes.

Intercontinental Championship Tournament Finals
Chris Jericho vs Booker T
Raw's tournament for the IC Championship reaches its conclusion at Wrestlemania with Booker T getting a decent win over Chris Jericho. A rivalry built on the WCW/WWF rivalry could be interesting, with Chris Jericho calling Booker T the champion who crippled WCW, and Booker T stating that it was guys like Jericho who ruined WCW by quitting as soon as things started getting shaky. Get McMahon and Bischoff involved in this for some extra spice, perhaps.

World Heavyweight Championship Match
Triple H (World Champion) vs Shawn Michaels
Their rivalry throughout the latter half of 2002 seemed like it was leading to an inevitable Wrestlemania showdown. This would be their big moment to shine, booked to last about 20 minutes, with Shawn Michaels getting a win over Triple H, and recapturing the title.

Icon vs Icon
'Stone Cold' Steve Austin vs Hulk Hogan
The dream match. This would be mercifully short and brutal - fifteen minutes with a big win for Steve Austin - but would be a pretty electrifying spectacle.

The Undertaker vs The Rock
These two need to face each other at Wrestlemania. Hollywood Rock trashing the Undertaker in 2003 would've been great. This would be a real showstopper. I'm booking a twenty minute Undertaker win.

WWE Championship
Kurt Angle (WWE Champion) vs Brock Lesnar
Exactly as it was.
---
---
Last edited by the modern myth; 10-10-2012 at

01:53 PM

.
Re: Rebook a WrestleMania
---
WWE Wrestlemania 20

World Heavyweight Championship
Triple H(c) vs Brock Lesnar
Winner: Triple H (20:02)

WWE Championship
Kurt Angle vs Eddie Guerrero(c) vs Chris Benoit
Winner: Chris Benoit (23:29)

Streak On The Line
The Undertaker vs Goldberg
Winner: The Undertaker (14:48)

Dream Match Special Referee: Steve Austin
The Rock vs Shawn Michaels
Winner: Shawn Michaels (16:39))

WWE Intercontinental Championship Hardcore Match
Randy Orton(c) vs Cactus Jack
Winner: Randy Orton (15:12)

Singles Match
Chris Jericho vs Christian
Winner: Christian (15:03)

WWE Womens Championship Hair vs Title Match
Victoria(c) vs Molly Holly
Winner: Victoria (5:04)

Street Fight
Ric Flair & Batista vs Rob Van Dam & Booker T
Winners: Ric Flair & Batista (11:16)

WWE & World Tag Team Championship Fatal 4 Way 2 Fall Match
The Dudley Boyz(c) vs The APA vs La Resistance vs Worlds Greatest Tag Team(c)
Winners: 1st Fall: The Dudleyz 2nd Fall: La Resistance (15:20)

WWE United States Championship
John Cena vs The Big Show(c)
Winner: John Cena (9:12)

RAW vs Smackdown Match
Kane vs Rikishi
Winner: Kane (6:33)

WWE Cruiserweight Championship 6 Way Elimination Match
Chavo Guerrero(c) vs Jamie Noble vs Tajiri vs Billy Kidman vs Ultimo Dragon vs Rey Mysterio
Winner: Chavo Guerrero (10:31)
---
Re: Rebook a WrestleMania
---
Wrestlemania IX
Tito Santana over Rick Martel
These two were both fantastic workers. At this point in time, Santana was competing in his last Wrestlemania match and Martel wasn't even on the card! I think these two could have put on a fantastic opener and would have really kicked the show off in style.

Mystery Opponent (Bam-Bam Bigelow) squashes Tatanka
Tatanka wasn't very good. Coming into this Wrestlemania, he had an undefeated that WWE felt he needed to keep. Unfortunately, he was challenging Shawn Michaels for the Intercontinental Title and you can probably figure out the rest. I would choose to use Tatanka's streak to help get someone else over big: Bam-Bam Bigelow. Bigelow was a part of the company but wasn't used for this Wrestlemania (which is strange considering he would headline the show just two years later). Bigelow would end up being Tatanka's mystery opponent and would destroy him in less than a minute, building Bigelow up as a monster. He would eventually go on to challenge for the WWF Championship.

The Headshrinkers over The Nasty Boys
The Nasty Boys were pretty much finished with WWF at this point so jobbing them out to The Headshrinkers would be no big deal. It would be a very solid tag team match and would help to build the tag team division (which I feel was rather lacking at this point in time).

Lex Luger over Bob Backlund
Luger made his debut just two months prior to this event in his "Narcissist" persona which was probably the high point of Luger's career (which isn't really saying much). The character was brought in to go up against Mr Perfect but, in my world, Heenan would bring Luger in to finally bring him the WWF Title. Luger would set his sights on long-time former champion, Bob Backlund, making short work of the former Champion and establishing himself as a real threat to the companies to prize.

Intercontinental Championship: Shawn Michaels (c) over Mr Perfect
Two of my favourite wrestlers of all-time. They did end up facing each other in the same year as this show but at Summerslam with a shitty count out finish: NO BUYS. I would bring that much forward to the biggest show of the year. A brash heel Michaels would proclaim himself the greatest Intercontinental Champion of all-time, claiming nobody would ever take the strap away from him. Enter Mr Perfect. The two would have some brilliant back and forth segments that would eventually see Perfect challenge Michaels to an Intercontinental Championship match at Wrestlemania, a match which Michaels is forced into having. Having gone out and had a 20 minute classic, Michaels would counter a Perfect-Plex attempt by shoving Perfect into the referee before delivering a low blow to Perfect as the referee recovers, followed by a Superkick to the jaw for the victory. This would further establish Michaels as a slimy heel but would also give Perfect an out to lead to a rematch down the line.

Undertaker over Yokozuna
Yokozuna comes into the WWF with a big push behind him due to his colossal size. Meanwhile, Undertaker himself is being pushed hard by the higher ups in the company. With neither man scheduled for a big match at Wrestlemania, the office decides to throw these two huge names together in a huge match that will see the winner earn a future shot at the WWF Championship. With hindsight on my side, there's no way I can defeat the Undertaker here and I don't think I would want to regardless so Undertaker would pick up the victory over Yoko with a Chokeslam off the top rope.

Tag Team Championships: The Steiner Brothers over Money INC (c)
The Steiners are one of the most underrated tag teams in wrestling history. As a team, the ring work these two put out was very rarely outdone. Money INC were also a very good team but, at this point, Money INC are an 'out team' and The Steiners are new fresh faces. The Steiners take this as Scotty hits IRS with a Frankensteiner to win the belts.

Razor Ramon over Randy Savage
Coming off the back of the calamitous Survivor Series angle that almost died because of the Ultimate Warrior, Ric Flair leaves the company and Perfect begins pursuing the Intercontinental Title, leaving Razor Ramon to face off with former WWF Champion, Randy Savage. Despite originally being a feud between Savage and Flair, Razor's decision to get involved would ultimately cost him. Randy confronts Razor about his decision to 'involve himself' in his affairs and Razor slaps the taste out of Randy's mouth. Savage, in turn, would beat the living crap out of Ramon and challenge him to a 'fight' at Wrestlemania and Razor is more than happy to accept. Ultimately, Razor would go over with a Razor's Edge for the win.

WWF Championship: Bret Hart (c) over Hulk Hogan
This huge Main Event was made when Hulk Hogan made a shock return to win the 1993 Royal Rumble match. He spent the entire build to the match putting Bret over as a great champion and an ambassador for both the company and sport but claimed Hulk Hogan was truly the best there is, was and will ever be and that he'll prove it at Mania. Hart obviously refutes those claims, saying Hogan is still a great competitor but nothing like the man he use to be and that the new generation has taken over and that he'll prove it at Wrestlemania. Bret Hart would then proceed to make Hulk Hogan tap out in the middle of the ring for the first time in his career, immediately establishing Bret Hart as the biggest name in professional wrestling.

Following a handshake and big show of respect by Hogan and Hart, Undertaker hits the confronts Bret Hart to close the show setting up Bret Vs Taker @ King Of The Ring.

- - - - - - - - - - - - - - - - - - - -

So in this show, I've established Razor Ramon, Lex Luger and Bam-Bam Bigelow as major threats to Bret Hart's Title as well as set-up Undertaker as the next in line for a shot at the title. I think that achieves more for the company than 'HOGAN WINS AGAIN!!1!'
Re: Rebook a WrestleMania
---
Wrestlemania XI
Jeff Jarrett over Savio Vega

Crush over Adam Bomb

Tag Team Championships: Cinderella Story over The Smoking Gunns (c)

Lex Luger over Bam-Bam Bigelow

Undertaker over Diesel

Intercontinental Championship Ladder Rematch: Shawn Michaels W/Jenny McCarthy over Razor Ramon (c) W/Pamela Anderson

WWE Championship Steel Cage Match: Bret Hart (c) over Owen Hart
Re: Rebook a WrestleMania
---
WWE Wrestlemania 19

WWE Championship
Brock Lesnar vs Kurt Angle
Winner: Brock Lesnar (21:04)

World Heavyweight Championship
Booker T vs Triple H(c)
Winner: Booker T (15:12)

Singles Match
Steve Austin vs The Rock
Winner: The Rock (17:53)

Street Fight
Mr.McMahon vs Hulk Hogan
Winner: Hulk Hogan (20:48)

Singles Match
Shawn Michaels vs Chris Jericho
Winner: Shawn Michaels (22:33)

Singles Match
The Undertaker vs The Big Show
Winner: The Undertaker (8:50)

WWE United States Championship
Eddie Guerrero vs Chris Benoit
Winner: Eddie Guerrero (10:30)

WWE Intercontinental Championship
Chrisitan vs Kane vs Rob Van Dam
Winner: Christian (6:32)

WWE Womens Championship
Victoria(c) vs Jazz vs Trish Stratus
Winner: Trish Stratus (7:17)

Dark Match Tag Team Champions vs Champions
The Dudley Boyz vs Team Angle
Winner: The Dudley Boyz (10:00)
---
Re: Rebook a WrestleMania
---
XI

WWF Championship Match
Owen Hart (WWF Champion) vs Bret 'Hit Man' Hart

Owen defeats Bob Backlund for the title instead of Diesel, recieving a title opportunity in exchange for helping Backlund defeat his older brother. Owen reigns as champion throughout the start of 1995. Bret gets the Royal Rumble win and they meet in a feud closing finale - an match of epic proportions that will finally put their epic rivalry to bed. I'd book Bret to get the win (retribution for his defeat the previous year), establishing himself as the dominant face of WWF. The match could last all night and still be great but I'd give them thirty minutes to tell a great story in.

Grudge Match
Diesel vs Shawn Michaels

These two had a great feud in late 1994. I don't think that they needed the championship to prop up their feud as it was already exciting enough. I'd give them twenty minutes or so, enough time that they can put on a Hell of a show.

Intercontinental Championship Ladder Match
Jeff Jarrett (IC Champion) vs British Bulldog

These two were both pretty reliable, I think. I'd like to have them battling against each other in a Ladder Match. Bulldog was wasted during this run. He put on some great matches and deserved a little taste of WWF gold. I'd book Bulldog to get the win in a twenty minute all out battle.

The Undertaker vs Bam Bam Bigelow

Bigelow deserved a main event run. I'd give him a huge push by putting him in a rivalry with The Undertaker. I think that these two could really surprise people given the chance; they were both big but also incredibly agile. I'd let them have twenty minutes and have them pull out all the stops. The match would end with the inevitable Undertaker win but maybe via DQ. I'd book a DQ, with the Million Dollar corporation helping Bigelow to attack and assault the Dead Man after the match.

Razor Ramon vs Tatanka

A midcard rivalry. I liked both of these guys and think that they could've put on a decent midcard grudge match. Tatanka was heeling it up at the time as part of the Million Dollar Corporation. Ramon was a great anti-hero babyface and could've had a great build up to this match. Ramon would get the heroic win.

WWF Tag Team Championship
The Smoking Gunns (Tag Team Champions) vs Hakushi & Yokozuna

I'd introduce Hakushi as the newest member of Mr. Fuji's heel stable in early 1995, and pair him with Yokozuna. The two opposing styles would combine to make a great duel assault. I'd book them to win the tag team championships at this PPV and give them a long run with it. This match would be a ten minute wonder - fast paced and full of spots.

Lex Luger vs 123 Kid

Lex Luger needed an overhaul at this point. He was floundering. They should've made him a bitter Narcissist (he was always better as a heel). If he started to turn in late '94, slowly getting more aggressive and hostile towards the crowds who refused to accept him (despite the push), he could be a white hot heel by Wrestlemania. I can imagine the rants about how he sold out and kissed asses for the approval of the people but now couldn't give a crap. He turns into a prick and starts bullying people - starting with 123 Kid. Their match at Wrestlemania would be a five or six minute match with plenty of fast paced offense from both men. Luger would get the win.
---
Re: Rebook a WrestleMania
---
WWE Wrestlemania 18

WWF Championship No Holds Barred
Stone Cold Steve Austin(c) vs Triple H
Winner: Triple H (20:39)

Dream Match
The Rock vs Hollywood Hulk Hogan
Winner: The Rock (16:23)

Tag Team Match
Kane & The Undertaker vs Scott Hall & Kevin Nash
Winners: Kane & The Undertaker (12:27)

Singles Match
Mr.Perfect vs Kurt Angle
Winner: Kurt Angle (16:49)

WWF Intercontinental Championship
Rob Van Dam vs Booker T(c)
Winner: Rob Van Dam (9:01)

Singles Match
Chris Jericho vs Diamond Dallas Page
Winner: Chris Jericho (10:30)

Singles Match
Edge vs Ric Flair
Winner: Edge (8:32)

WWF Tag Team Championship 4 Way Elimination
The Dudleyz(c) vs The Hardyz vs The APA vs Billy & Chuck
Winners: Billy & Chuck (13:50)

WWF Womens Championship
Lita vs Trish Stratus vs Jazz(c)
Winner: Jazz (8:02)

WWF European Championship
William Regal(c) vs Lance Storm
Winner: William Regal (9:48)

Sunday Night Heat 10 Minute WWF Hardcore Championship Battle Royal
Goldust(c) vs Christian vs Rikishi vs Test vs Maven
Winner: Christian (10:00)
---
Re: Rebook a WrestleMania
---
WrestleMania 21


World Heavyweight Championship (Triple-Threat Match)

Triple H (c) vs Randy Orton vs Batista

This would have been the implosion of Evolution as we know it with Triple H coming in as World Heavyweight Champion, and Orton somehow getting into this match with Batista still turning on HHH since he won the Rumble, and then you would have yourselves a Triple-Threat for the World Heavyweight Championship with Batista going over still, by pinning Triple H, to set up Batista vs Orton at Backlash 2005



WWE Championship


John Cena vs Kurt Angle (c)

I would have had Angle win the WWE Championship at Royal Rumble 2005 by pinning JBL, to set up Angle vs Big Show at No Way Out 2005 with Angle retaining the title and then Cena becoming the new #1 Contender for Angle's WWE Championship with Cena going over Angle


Grudge Match


Big Show vs JBL

This would be a Grudge Match stemming from the Royal Rumble with JBL losing the WWE Championship and he feels that Big Show cost him the WWE Championship, so he attacks Big Show for weeks on end leading up to Mania 21, and then Big Show takes out Cabinet members one by one until JBL is the only one left standing


The Undertaker vs Chris Jericho (Inter-Promotional Match)

How I would set this one up would be that I would have had Jericho focus on doing something big for Mania 21 and that he wants to do what no other man has even attempted to do, no other man has even come close to doing and that is face The Undertaker at WrestleMania 21 and Jericho ends up becoming obsessed with Taker to the point where he wants to get inside Taker's head signalling Jericho's heel turn and Taker playing his mind games on Jericho in the build-up leading to Mania 21


Shawn Michaels vs Eddie Guerrero (Inter-Promotional Match)

This would be an inter-promotional match-up, a respect match between 2 faces and how it would start off would be at the Royal Rumble in 2005 with Eddie eliminating HBK from the Rumble and then HBK wanting to challenge Eddie to a match at Mania 21 to prove just who the better man truly is between them and that HBK wants to return the favor to Eddie by beating him at Mania 21


Money In The Bank Ladder Match

Edge vs Christian vs Shelton Benjamin vs Kane vs Benoit vs Muhammad Hassan

I would have taken Jericho out of MITB and put in Muhammad Hassan who was one of the biggest heels in WWE at that time back in 2005 and I would have added him into this match but Edge would still go over in this match regardless



United States Championship


Orlando Jordan (c) vs Rey Mysterio

Orlando should have been on the card for Mania 21 and if he were, and he were defending the US Championship, what better opponent for him to face than Rey Mysterio?



WWE Women's Championship


Trish Stratus (c) vs Christy Hemme w/Lita

The only thing that I would change about this match-up would be that I would have had Christy go over Trish at Mania, but then setting up Lita's eventual heel turn by her turning heel on Christy


Piper's Pit with The Rock

On Piper's Pit instead of Austin being the guest, I would have had it be The Rock who would have shown up and then having Piper and Rock in the same ring at the same time would have been even better
If There's Such A Thing As Genius — I Am One. And If There Isn't, I Don't Care.
Join Date: Feb 2012
Location: UK
Posts: 27,374
Points: 43,048
Re: Rebook a WrestleMania
---
Quote:
Originally Posted by
the modern myth
View Post
WRESTLEMANIA XX

WWE Championship Match
Kurt Angle (WWE Champion) vs Eddie Guerrero vs Chris Benoit

World Championship Match
Triple H (World Champion) vs Brock Lesnar

Icon vs Icon Match
The Rock vs Shawn Michaels

Streak vs Streak
The Undertaker vs Goldberg

No DQ Match
Randy Orton vs Mick Foley

Triangle Ladder Tag Team Championship
World's Greatest Tag Team vs The Dudley Boys vs Kane & Rob Van Dam

Intercontinental Championship
Chris Jericho vs Christian

United States Championship
Batista (w. Ric Flair) (Champion) vs John Cena

That is a fucking card, well done.
---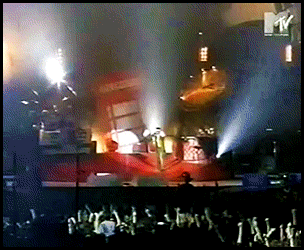 My WWF/WCW Wrestling Adventure Through 1990
You can find my wrestling match reviews HERE:

http://zep81wrestlingreviews.blogspot.co.uk/
Re: Rebook a WrestleMania
---
I did these back during the build to Mania 27, it's not entirely based on 'real events' (Sting, Batista, etc.), they're really long and there may be typos/mistakes, etc. but whatever:
Spoiler for Edge (c) Vs Del Rio Vs Christian: World Heavyweight Championship:
Spoiler for Legend Vs Legend Killer: Sting Vs Randy Orton:
Spoiler for Chris Jericho Vs Undertaker:
Spoiler for WWE Heavyweight Championship: The Miz (c) Vs Triple H:
Spoiler for CM Punk Vs John Cena:
Spoiler for Wade Barrett Vs Batista:
Posting Rules

You may not post new threads

You may not post replies

You may not post attachments

You may not edit your posts

---

HTML code is Off

---