Asking JAMES ELLSWORTH for Wrestling Advice
Join Date: Jul 2006
Location: Hertfordshire, UK
Posts: 295
Points: 37
The NXT Title
---
Surely a quick NXT Title match would be a good little addition to the pre-show? I know WWE doesn't value NXT as much as it used to, but seeing Rollins defend against someone like Ohno would give both guys valuable experience on a big stage and get more attention to the brand. The gimmick of the PPV is that "every" title is on the line, after all.

Thoughts? Is it something that would improve the card or is it best left off?
---
Quote:
Originally Posted by PikachuMan
Anyway, I doubt this is the end or anywhere near the end of Eugene. Vince/Umaga did a number on him, but he can show up next week like nothing happened. Maybe with a special hat or something.
Re: The NXT Title
---
Best left off. Not just for NoC but for all PPV's. Fact of the matter is that if you send guys like Seth Rollins and Bo Dallas out there in front of thousands of people who have no idea who they are, the match is likely gonna bomb. The crowd will sit on their hands or even worse chant "boring" at them and it'll just be detrimental to the NXT talent in the long run.
Re: The NXT Title
---
I don't mind the idea OP... like you said - it would be pre-show (hell, even if it doesn't make the youtube preshow that's okay), and it would just get them out there in a PPV setting. Just because the fans aren't all in yet / seated, that's okay. And who knows, even if one set of eyes sees them on a given day and becomes a fan, then it would be beneficial.

I don't think the crowd, still coming into the arena or buying merchandise / food, will 'shit' on the performers. It's all before the show, people know that not much should be expected at that point in the night.
---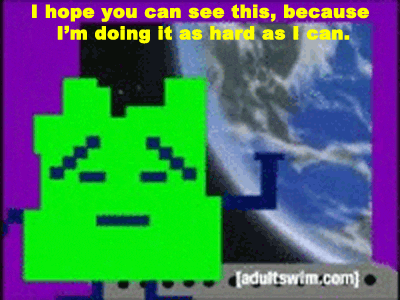 Moron
Join Date: Apr 2011
Location: US
Posts: 10,995
Points: 0
Re: The NXT Title
---
as a pre-show, that's a great fucking idea. otherwise N-Zone kind of nailed it, no one would care. yes, theres been times before where nobodies put on great matches and got over, but it's not the same audience today.

but I myself just found out there was an NXT title right now, just by reading your thread. so, that says to how little everyone else will know.

good idea though.
Re: The NXT Title
---
It would be cool to see an NXT Championship match, but since WWE doesn't show NXT here in the states, it wouldn't end up serving much of a purpose aside from giving those two guys some big stage experience. It would bring attention to the NXT brand, but then those fans who become interested in it wouldn't be able to watch it. Seems WWE wants to just keep NXT off the grid.
Posting Rules

You may not post new threads

You may not post replies

You may not post attachments

You may not edit your posts

---

HTML code is Off

---