Re: Your First WWE Game
---
WCW mayhem for the ps1 was my first wrestling game:
---
Re: Your First WWE Game
---
Smackdown Here Comes The Pain, one of the GOAT. I remember playing a demo of Smackdown!2: Know Your Role before that though.
---
----------------
-----------------------
In 2008 WWE lost it's soul by going PG. Thank god for TNA, That's all I have to Say.
Making James Ellsworth GET MY BAGS
Join Date: May 2012
Location: The Great Lakes
Posts: 4,324
Points: 474
Re: Your First WWE Game
---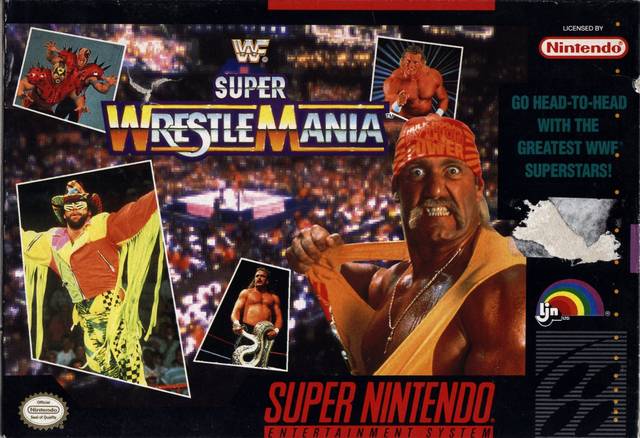 Could've sworn I had a copy of this still, but just checked, and nope
---
Mid-Card Champion
Join Date: Nov 2012
Location: Everywhere in the middle of nowhere
Posts: 5,014
Points: 3,538
Re: Your First WWE Game
---
Quote:
Originally Posted by
StraightEdgeJesus
View Post
SOOOOOOOO MUCH FUN
Agreed. I remember having so much fun with the season mode. I still think Smackdown Shut Your Mouth had the best season mode by far. So many things you could do that was a bit time-consuming and fun at the same time. The wrestler interactions backstage were fun as well.
---
Re: Your First WWE Game
---
---
I love professional-wrestling.
Moron
Join Date: Jun 2013
Posts: 187
Points: 0
Re: Your First WWE Game
---
The very first WWF game on PS1.
Re: Your First WWE Game
---
My first game was WWF ROYAL RUMBLE on SNES. The first game i really enjoyed and played a lot was WWF ATTITUDE! on the ps1
---
Favorite Wrestlers: Dean Ambrose, Cesaro, Kevin Owens, Enzo Amore
Favorite NFL teams: Oakland Raiders, Indianapolis Colts, Chicago Bears
Favorite NCAA teams: Illinois Fighting Illini, Indiana Hoosiers, Duke Blue Devils
Favorite NBA TEAM: Indianapolis Pacers, Sacramento Kings
Check out my YouTube Channel:
https://www.youtube.com/channel/UCkm...-xW9enhqQbf2Ug
Re: Your First WWE Game
---
First played: Wrestlemania Challenge on NES. For some reason me and my friend loved to pretend that Macho was drunk all the time. Have NO IDEA why. We were like 7

First Bought: Royal Rumble for Sega. Loved that game. Taker's tombstone was always a pleasure to watch when you hit it
Re: Your First WWE Game
---
WWF Warzone and all of its button mashing glory, but I fell in love with the Smackdown series and first two SvR games.
---
Winning World titles, Custom Made Clothes
Join Date: Jun 2011
Location: Belleville, Indiana
Posts: 19,274
Points: 13,214
I completely forgot that I used to play WWF WrestleFest at WalMart when I was 3 years old. One of my earliest memories. I just remember the title screen showing all of the characters. I'd see if when we walked into the store. Badass game.
---
Posting Rules

You may not post new threads

You may not post replies

You may not post attachments

You may not edit your posts

---

HTML code is Off

---