Re: Your First WWE Game
---
Quote:
Originally Posted by
wrestle_champion
View Post
I not sure which one was first but it was one of these in 2004. Couldn't afford ps2 games at the time but at 8 years old these games were awesome.
I remember wanting these so bad instead. I eventually got the second one though.
I remember Day of Reckoning! That was another great one. It didn't get a lot of love because it was Gamecube exclusive when PS2 and Xbox ruled the gaming world. I liked it a lot better than any SvR game I've ever played.
---
Sig Credit: Bubba-3D
Re: Your First WWE Game
---
WWF Royal Rumble for the Sega Genesis was my first. Actually it was one of my first video games in general.
Hot Dreams!
Join Date: Aug 2011
Location: My giant Igloo with built-in Wi-Fi
Posts: 4,084
Points: 731
Re: Your First WWE Game
---
Wrestlemania on the Famicom. I remember being pissed off that the Ultimate Warrior wasn't included. Fun game, Andre was untouchable in that.


First WWF game that I owned was The Royal Rumble on the Snes, also the first game i've played where each wrestler had their own individual finishers. I was too young to be farting around at the Arcades, so I only discovered Wrestlefest a year later.
Mid-Card Champion
Join Date: Nov 2012
Location: Everywhere in the middle of nowhere
Posts: 5,014
Points: 3,538
Re: Your First WWE Game
---
Also have to give WrestleMania X8 some love.
Not to mention WWF Road to WrestleMania:
Ah, the memories.
---
Unregistered
Join Date: Aug 2009
Posts: 3,593
Points: 15
Re: Your First WWE Game
---
One of the few games that was actually enjoyable from LJN. Loved playing as Razor Ramon and Mr Perfect in this. This was one of the first games I got with my SNES too. My first trip to a gaming store was Funcoland and my dad bought me this.
Re: Your First WWE Game
---
wwf raw for sega or super wrestlemania for super Nintendo
---
Re: Your First WWE Game
---
WWF Superstars for the arcade.
Re: Your First WWE Game
---
This.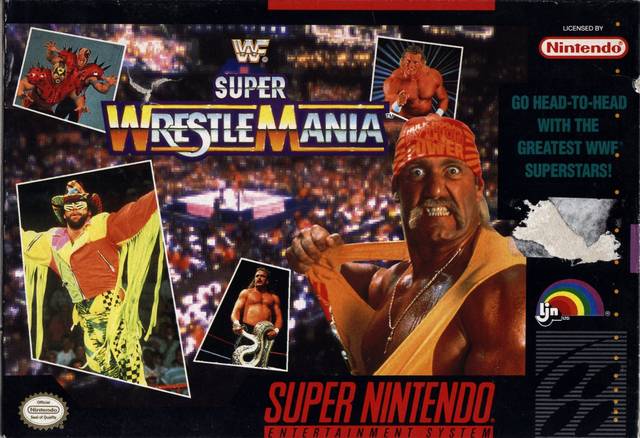 Re: Your First WWE Game
---
WWF SmackDown! on PSX. Good times!
Posting Rules

You may not post new threads

You may not post replies

You may not post attachments

You may not edit your posts

---

HTML code is Off

---