Shooting the birds down from the trees
Join Date: Apr 2012
Location: Salma Hayek.
Posts: 4,507
Points: 26
Re: Crimson's Sim League
---
What's this
---
Moron
Join Date: Jul 2011
Location: DEUTSCHLAND
Posts: 6,531
Points: 0
Re: Crimson's Sim League
---
The Game of life.
Re: Crimson's Sim League
---
You left my boy Aries out of the card? Damn. Anyway, love it or hate it, you know The King of the World it's definitely getting that title in his waist.
---
Nobody's gay for Moleman.
Join Date: Apr 2012
Location: in a mick malthouse
Posts: 1,523
Points: 164
Re: Crimson's Sim League
---
I jizzed when I found out that one of the people in the World Title match had already been beaten by the Deadman at WrestleMania..
:hhh
---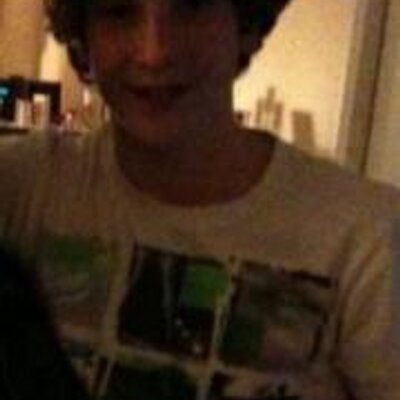 Re: Crimson's Sim League
---
Rey Mysterio and Zema Ion as a team, interesting.
Their name: The High Flyin', Hair Stylin' Beasts.
Tommy Dreamer in the hardcore match:
Will roleplay later.
---
1x Tag Team Champ (with Sonic Slash) as Air-Slash
1x Tag Team Champ (with New Guy) as New Trouble
Join the Forum Championship, a pay-per-view prediction contest!
http://www.wrestlingforum.com/mitb/8...oney-bank.html
Re: Crimson's Sim League
---
Quote:
What's this
Why don't you sign up? Read the spoiler in the OP for help.
---
M A H A R A J A
Re: Crimson's Sim League
---
Let's go Big Show & Jeff Hardy!
-----------------
Josh Mathews: Jeff, you are in the Fatal 4 Way match for the Intercontinental championship at Night of Champions. What are your thoughts?
Hardy: My thoughts Josh? They are always the same. To give the crowd a spectacle, and to steal the show like I always do. One thing I can guarantee you is that Night of Champions will be getting... Extreme.
---
★ Everything you do in life echoes throughout eternity. ★
Tonight in the European title match I am going to make sure my opponents are screaming no no no NO!!!!!
Sent from my iPhone using
Verticalsports.com App
---



"9 HIGH LIKE A BOSS"
Re: Crimson's Sim League
---
Night of Champions PPV
Triple Threat Match For The European Championship:
Dean Malenko
Versus
Daniel Bryan
Versus
Stevie Richards
The American Dragon was crowned the inaugral European Champion as he made Stevie Richards tap out to the NO! Lock while Dean Malenko was still trying to heal himself after getting DDT'd on the floor by Stevie a few minutes earlier. YES! NO! YES! NO!
Women's Championship Match:
Trish Stratus
Versus
Eve
This two minute thriller ended with Trish winning the Women's title with the Chic Kick to finish things up. Stratusfaction Guaranteed!
Six Pack Match For The Hardcore Championship:
The Sandman
Versus
Tommy Dreamer
Versus
Big Show
Versus
Bully Ray
Versus
Raven
Versus
Taz
Raven emerged victorious by pinning Tommy Dreamer in what turned out to be a massacre! Tables on fire, thumbtacks, barbed wired bats, kendo sticks and chairs - it was HARDCORE indeed!
Fatal Four Way Match For The Intercontinental Championship:
Bobby Roode
Versus
Samoa Joe
Versus
Kurt Angle
Versus
Jeff Hardy
In what turned out to be a nail biter with a controversial finish, Bobby Roode pinned Jeff Hardy while Kurt Angle made Samoa Joe tap out at the very same time! But Bobby was declared the winner as the Ankle Lock went unnoticed by the referee, who was busy counting the pinfall. Your new Intercontinental Champion, Bobby Rooooooooooooooo!
Triple Threat Tornado Tag Team Match:
Extreme Revolution
Versus
Team Pipebomb
Versus
The High Flyin' Hair Stylin' Beasts
After the 15,000 fans in attendance saw what was an amazing show of high flying, Steiner wrapped things up by putting Zema Ion into the Steiner Recliner for the win. Time for the Tag Team Champions to drop pipebombs now!
Fatal Four Way Match For The World Heavyweight Championship:
The Undertaker
Versus
Brock Lesnar
Versus
Triple H
Versus
Chris Jericho
As expected, this turned out to be the show stealer. After a hard fought contest for over 30 minutes, Brock Lesnar reversed the Deadman's Tombstone Piledriver into an emphatic F5 to win the World Heavyweight Championship. Fury unleashed!
---
M A H A R A J A
---
Last edited by BIG RABID JINDER; 11-24-2012 at

02:30 PM

.
Making James Ellsworth GET MY BAGS
Join Date: May 2012
Location: The Great Lakes
Posts: 4,313
Points: 441
Re: Crimson's Sim League
---
I think all that needs to be said is: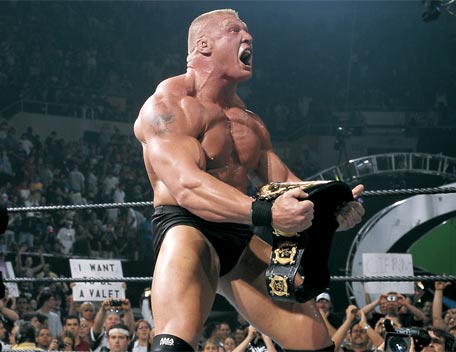 ---
Posting Rules

You may not post new threads

You may not post replies

You may not post attachments

You may not edit your posts

---

HTML code is Off

---