View Poll Results

: best wwe videogame

Attitude
0
0%
Smackdown !
0
0%
Smackdown 2!
3
7.89%
SD : just bring it
2
5.26%
SD: shut your mouth
4
10.53%
SD: here comes the pain
13
34.21%
Smackdown vs RAW
3
7.89%
Other (name it)
13
34.21%
Voters: 38. You may not vote on this poll
Re: best wwe videogame
---
WWE Smackdown Vs Raw 2010 - Got everything I want in a wrestling game with titles in exhibition, roster editing and a decent rumble match.
Re: best wwe videogame
---
I can't understand the calls for Just Bring It.

Fresh on the heels of Smackdown 2: Know Your Role (which was possibly the best wrestling game ever at that point in time)and the first major wrestling game on the second generation consoles, there was a lot of potential for the game, however I felt that the game was clunky, had a poor roster and graphics and the story mode was an abomination (especially when people criticise the newer RTWM stories). Yes, you could play as any of the characters on the roster, but the actual storylines were terrible (especially if your character already held a title) and only consisted of about 4 matches. The only redeeming feature for me was the slobberknocker mode which was a lot of fun.

---------------------------------------------------

Anyway, my vote goes to Smackdown: Shut Your Mouth. I absolutely adored that game.

It had possibly the best roster of any game past or present (with no deadweight like Rodney Mack in HCTP) including all the big names of the attitude era alongside the nWo and the stars who arrived during the InVasion era and also the stars of the future like Lesnar & Orton.

It retained all of the good features of JBI, but massively improved upon the story mode by reflecting the current events at the time (such as the draft & the arrival of the nWo) and this gives the game a much longer longevity.

And thats not mentioning all the unlockables - pretty much everyone on the roster had an alternate attire!

The only downside for me was the lack of Mysterio and the new Kane attire, however both of these were included in the CAW mode anyway.
---
Fan since 2001
Regularly Beating Up James Ellsworth
Join Date: Jun 2012
Location: PEI, Canada
Posts: 3,006
Points: 2,197
Re: best wwe videogame
---
How in the flying FUCK do you not have No Mercy on that list? Or day of Reckoning? You either intended to only do Playstation games, or you do not know very much about the best wrestling games.

No Mercy in my opinion is the best. I've still yet to completely finish that game, they have every title from that era with multiple storylines for each. It would take hours to fully complete it.
---
"I am the Devil himself, and all of you stupid mindless people fell for it"
Registered User
Join Date: Jul 2011
Posts: 22,517
Points: 1,410
Re: best wwe videogame
---
I have only played the SVR games (SVR until SVR 2011 except 08). My favorite out of the bunch would have to be SVR 2006 followed by 2007. 2006 is absolutely awesome with a great roster. Dislike SVR 09 and 10 because they are frustrating to play for the most part (hate the camera angle when you leave the ring) and SVR 11 was an improvement but just has a lacking roster. Also hate the fact that SVR 09 (and 08 too) lack Chris Benoit's signature moves, good thing they were brought back in later on. And for 2010, I HATE the no-selling. No matter how much I hit the opponent, he keeps getting up 5 seconds after taking a move and you can't even get a chance to properly performing top rope moves.

Overall, Smackdown vs Raw 2006 is definitely the most fun and best to play. I really need to play Here Comes the Pain, though.
Unregistered
Join Date: Aug 2009
Posts: 3,593
Points: 15
Re: best wwe videogame
---
1. No Mercy - N64
2. Here Comes The Pain - PS2
3/4. Shut Your Mouth - PS2
3/4. Day of Reckoning 2 - GCN
5. SmackDown 2 - PS1

That would be my top list in order. All five of those are great WWE titles and as far as SYM and DOR2 goes. I really can't pick which order to put those, so I'd put those two together in a tie in the center of the list. But nonetheless can't go wrong with any of the games on this list.
---
Last edited by 189558; 09-15-2012 at

01:33 AM

.
Hunter of Invisible Game
Join Date: Jul 2006
Location: highway jammed with broken heroes on a last chance power drive
Posts: 37,904
Points: 15,751
Re: best wwe videogame
---
HCTP

No Mercy was great too.
---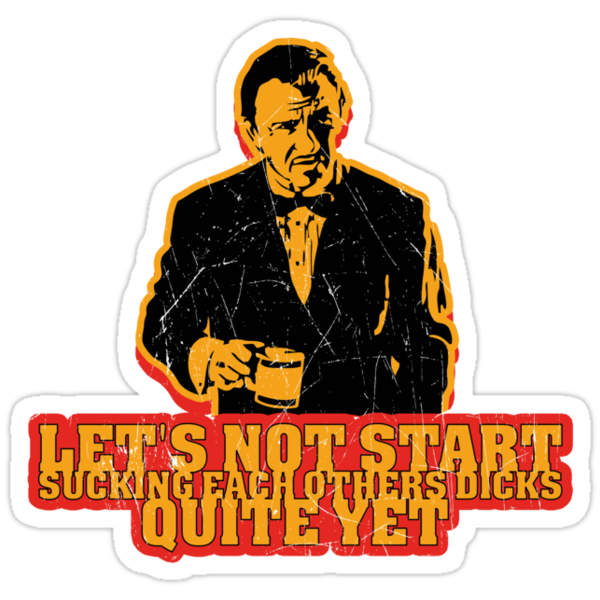 Re: best wwe videogame
---
......How is No Mercy not on this poll?....insane
Tag Teaming With James Ellsworth
Join Date: Nov 2010
Location: Winchester, UK
Posts: 1,801
Points: 835
Re: best wwe videogame
---
.I'm going to go completely against the grain here. WWE '12, followed by Day of Reckoning.
Re: best wwe videogame
---
SmackDown!2: Know Your Role for me.
Re: best wwe videogame
---
Why is Atttitude on the list and not No Mercy? HATED Attitude.
Quote:
Top 5 off the top of my head (no real order except for HCTP being #1):


WWF No Mercy - N64
WWF Smackdown 2 - PS1
WWE Smackdown: Here Comes The Pain - PS2
WWE Day of Reckoning 2 - GCN
WWE Smackdown Vs Raw 2006 - PS2
My list (Haven't played any of the OG Xbox games)
1. HCTP
2. No Mercy
3. DOR 2 ( Though I like the match selection of WM XIX)
4. WWE '12 (Yes it has flaws, but Hell I still play it.)
Can people tell me why they liked SM2 and SvR06. Never played Smackdown and haven't owned 06 in years.
Posting Rules

You may not post new threads

You may not post replies

You may not post attachments

You may not edit your posts

---

HTML code is Off

---