Re: Official WWE 13 Thread
---
Damn these things take fucking years to download on Xbox

I got the Uso's, Sandow, Cesaro, and Layla.

The divas roster with Natalya, AJ and Layla added is actually half decent.
---
Plotting time travel mission.
Join Date: Oct 2010
Location: Future Chicago that is run by Sentinels.
Posts: 8,641
Points: 90
Re: Official WWE 13 Thread
---
Damien Sandow is awesome to play as. I used him online and I basically do a cartwheel every time I knock down my opponent. Funny stuff.
---
Re: Official WWE 13 Thread
---
My first thoughts when seeing the USO's entrance on my tv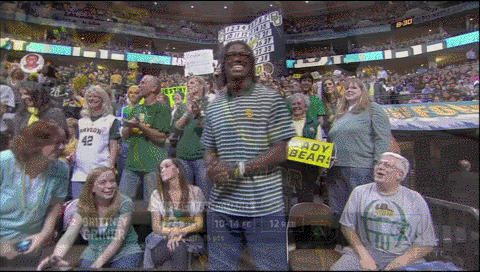 DAT THEME SONG
Re: Official WWE 13 Thread
---
reset my universe
Now I have to change everyone's face or heel status, fix the brand split, make all the teams, entrances and move sets, etc.
Sucks.
EDIT - Just did a mixed tag team match with Christian and Layla against Cesaro and Alicia Fox. When I tagged in Layla, Cesaro ran to tag in Alicia, but she ran away from him, and he stood there until the ref counted to 5, resulting in me winning
---
---
Last edited by obby; 01-08-2013 at

09:23 PM

.
Unregistered
Join Date: Aug 2009
Posts: 3,593
Points: 15
Re: Official WWE 13 Thread
---
Decided to reset my Universe one last time, since every DLC is out. Maybe I can get some enjoyment out of it again. After the long hall of re-making the tag teams I had and a few new ones. This is why I got tag team wise:

Attitude Era
1. Brothers of Destruction (Ministry Undertaker & Kane)
2. Edge & Christian
3. New Age Outlaws (Road Dogg & Billy Gunn)
4. The Road Warriors (Hawk & Animal)
5. D-Generation X (Triple H '99 & Shawn Michaels)
6. Too Cool (Grand Master Sexay & Scotty 2 Hotty)
7. Rock & Sock Connection (The Rock '99 & Mankind)
8. The Hardcore Legends (Cactus Jack & Chainsaw Charlie)
9. Acolytes (Bradshaw & Faarooq)

Modern Day
1. The Usos (Jimmy & Jey)
2. Team Hell No (Daniel Bryan & Kane)
3. Team Rhodes Scholars (Cody Rhodes & Damien Sandow)
4. JeriShow (Chris Jericho & Big Show)
5. Rey Mysterio & Sin Cara
6. Kofi Kingston & R-Truth

Then I did some editing in my WWE with the title management for Exhibition. My champions on there as followed:

WWE (98-02) - The Rock '99
Classic Intercontinental - Chris Jericho
European - Antonio Cesaro
Tag Team - New Age Outlaws
Womens - AJ Lee

World Heavyweight - Brock Lesnar
WCW United States - Diamond Dallas Page
WCW Cruiserweight - X-Pac
WCW Tag Team - Team Hell No

ECW - CM Punk
ECW Television - Brian Pillman
ECW Tag Team - The Hardcore Legends

I've been playing as Pillman quite a bit since I've downloaded him. Chainsaw took me the longest to download. Took about twenty five minutes for him to download. While everything else was done in five at the most.
Re: Official WWE 13 Thread
---
Accidentally reset my universe mode. I cried.
---
Re: Official WWE 13 Thread
---
I'm amazed at how good Chainsaw Charlie looks. I didn't think they bother with the stocking thing he wore on his head. They even got the sawdust on his shirt.
I used to be jealous of Arron Afflalo
Join Date: Jan 2006
Location: Boston
Favourite(s): Summer Rae, Chris Hero, Stardust & Tyler Breeze
Posts: 23,786
Points: 1,166
Re: Official WWE 13 Thread
---
Holy shit Cesaro owns!
---


Rusev | Sami Zayn | Dean Ambrose | Alberto Del Rio | Jack Swagger
Timothy Thatcher | Chris Hero | Scott Dawson | Dash Wilder | Roderick Strong
Summer Rae | Charlotte | Carmella | Becky Lynch | Paige

Panthers - Red Sox - Nuggets - Mets

Registered User
Join Date: Jun 2012
Location: France
Posts: 2,474
Points: 0
Re: Official WWE 13 Thread
---
Re: Official WWE 13 Thread
---
God damn EU PSN -_-
---
Posting Rules

You may not post new threads

You may not post replies

You may not post attachments

You may not edit your posts

---

HTML code is Off

---