Crumbled
Join Date: Jun 2011
Location: Infraction City
Posts: 12,539
Points: 0
I used to be jealous of Arron Afflalo
Join Date: Jan 2006
Location: Boston
Favourite(s): Summer Rae, Chris Hero, Stardust & Tyler Breeze
Posts: 23,786
Points: 1,166
Re: WWE '12
---
Been playing Universe again, mainly just PPVs and the occasional Raw/SD matches. So far here are my championships over the course of RR (starting point) to Summerslam 2nd year...

WWE Championship: Alberto Del Rio - CM Punk - Undertaker - John Cena - Edge - CM Punk - Dolph Ziggler - CM Punk

World Heavyweight: Randy Orton - Eddie Guerrero - Drew McIntyre - Shawn Michaels

United States: Dolph Ziggler - Shawn Michaels - Dolph Ziggler - John Morrison - Tyson Kidd

Intercontinental: Cody Rhodes - Daniel Bryan - Wade Barrett

Tag Team: Kane & Big Show - Swagger & McIntyre - Gabriel & Slater - Swagger & McIntyre - Gabriel & Slater - Darren Young & Titus O'Neil - Batista & Vince McMahon

Million Dollar Championship: Ted DiBiase - Justin Gabriel - Daniel Bryan

ECW Championship: Mark Henry - Big Show - Daniel Bryan - Dolph Ziggler - Evan Bourne
---


Rusev | Sami Zayn | Dean Ambrose | Alberto Del Rio | Jack Swagger
Timothy Thatcher | Chris Hero | Scott Dawson | Dash Wilder | Roderick Strong
Summer Rae | Charlotte | Carmella | Becky Lynch | Paige

Panthers - Red Sox - Nuggets - Mets

Winning World titles, Custom Made Clothes
Join Date: Feb 2004
Location: London England
Posts: 17,033
Points: 5,136
Re: WWE '12
---
Quote:
Universe mode is pretty underwhelming in this game. I hope the entire mode is scrapped and they bring back GM Mode for WWE 13. I don't think Universe has become the mode they thought it would become. It's just not fun, at least in my opinion. GM Mode was really funner in the older editions of SVR.
GM mode is never coming back. They rather force new stuff down us than give us the thing we want. I reckon they will just do Universe mode again with some "tweaks"
---
Moron
Join Date: Jan 2010
Location: South Beach, Miami Florida
Posts: 681
Points: 0
Re: WWE '12
---
Just started a new WWE 12 Universe Mode. I made the People Power Stable but, instead of John Laurinitis, I'm using Mr. McMahon. The rest of the Stable has Eve, Big Show and David Otunga. I hope for WWE 13, that John Laurinitis, is on the game in a Suit and in his Ring Gear.
Re: WWE '12
---
Quote:
I hope for WWE 13, that John Laurinitis, is on the game in a Suit and in his Ring Gear.
I highly doubt he'll be on WWE '13. And even if he'll be, they're gonna just put him in wearing a suit. He debuted his modern ring gear recently, and THQ usually makes new games based on Wrestlemania.
---
All times favourites: HBK, Undertaker, Rocky, Stone Cold, Kurt Angle
Favourites on current roster: Randy Orton, Dolph Ziggler, CM Punk, Y2J
Wheelman for James Ellsworth
Join Date: Sep 2008
Location: The Disc Golf Course!!
Posts: 621
Points: 0
Re: WWE '12
---
I really hate on WWE 12 how long it takes to max out on line it takes forever!
Re: WWE '12
---
Anyone up for a few games on Xbox add me, GilloCastagnoli
---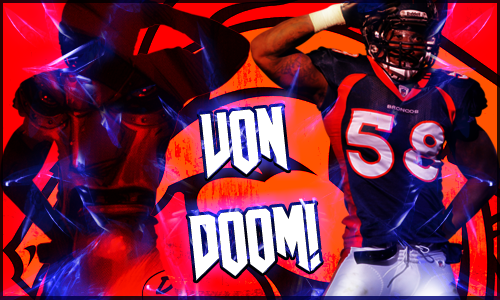 Sig courtesy of
CHAMPviaDQ
Learning to break kayfabe
Join Date: Apr 2012
Posts: 16
Points: 0
Re: WWE '12
---
What entrance would you use for Kingston and Truth? I can't be bothered to sit through all 30 entrances.
You want it all but you can't have it.
Join Date: Aug 2009
Location: Willamette Mall
Posts: 2,986
Points: 0
Re: WWE '12
---
Just played an Extreme Rules PPV on Universe mode.

Brodus (C) vs Riley vs Bryan for the IC championship was the show opener, great match, full of near falls, finishers and lot's of weapons.
Riley hit the spear on Brodus who was running at him with the chair. He then hit Clay with the TKO, but Bryan broke the pin. Bryan hit a double underhook suplex on Brodus, Riley threw Bryan out of the ring, got the pinfall on Brodus, new IC champion.

Otunga/McGillicutty (C) vs Airboom for the Tag team championships was next. Air boom dominated most of the match, but Otunga got glitched on the top rope after he tagged out, he wouldn't get down and was unable to be taken down, so match ended in DQ. Airboom won, but didn't get the tag team championships.

Diva's match, skipped.

Lesnar (C) vs Christian for the WHC was a fucking great match. Lesnar dominated like a boss, but the match soon turned into a brawl. Lesnar went to get a table, Christian dived over the rope onto Lesnar, breaking the table as well as taking himself and Brock out. Many weapons such as crutches, belts, chairs and ladders were used by both men, until Lesnar hit an F5. Christian kicked out, hit the killswitch, but Lesnar kicked out. After more weapons were used, Christian hit the flying headbutt, hit the killswitch, Lesnar kicked out again. Lesnar came back with unstoppable offense, leading to another F5. Stupidly he didn't go for the cover and went to use the belt. Christian rolled out, grabbed a chair and smashed Lesnar with a DDT on top of it, causing bloodshed. Weapons again were used back and forth, until Lesnar hit the F5 for the 3rd time. Again, he didn't go for the cover, but busted Christian open with a chair. Christian however rolled out of another shot, hit the killswitch, and we had a new WHC champion.

Barrett vs Mysterio for the US was eh.

Skipped Cena vs Triple H on accident.
---
Original Gif Credit = Cleavage
Posting Rules

You may not post new threads

You may not post replies

You may not post attachments

You may not edit your posts

---

HTML code is Off

---