Tag Teaming With James Ellsworth
Join Date: Feb 2010
Location: The Bedfordshire
Posts: 1,016
Points: 0
Re: WWE '12
---
Won't speak too soon, but first impressions are looking good.
---
Men of Mayhem
Join Date: Jun 2007
Location: Charming, Central California, USA
Posts: 7,330
Points: 46
Re: WWE '12
---
I, for one, am glad they are scrapping the 'Smackdown VS Raw' name. I enjoyed the name when it meant something, but with World Wrestling Entertainment going with WWE Inc. as they plan to expand, it is also a good business move.

And I agree with the above poster; the first impressions are looking good. THQ is one of the most reliable when it comes to getting advanced copies to their critics, so hopefully the same goes for this.

A few things I, personally, would like to see (some have already been mentioned:


*Keep WWE Universe, but don't make it almost mandatory.
* Create Arenas, Belts and even though the title implies they are moving more away from 'brands'; I would like to be able to run my own.
* More moves based out of a grapple.
* The ability to completely control a faction.
* The ability to call for backup a la old school WWE games.
* Fix the environment. I want tables to break properly, moves on the announce tables besides off the turnbuckle, etc.
* If there is a WWE Universe, make the matches editable without changing it to a non-title match for instance.
* When using a women valet don't make some of the matches options unusable such as No DQ.
* More moves in general, especially double team moves.
* Have the characters more up to date when the game is released. For example CM Punk having long hair in SVR2011; they had plenty of time to fix that between his head being shaved and release date. Being around the industry I know they don't like to do things like this, so at least make it DLC.
* Improve the DLC and more of it, please.
* My biggest gripe? Make the game more difficult, please. I don't mind invincible CAWs so much, but the AI needs a major upgrade.

Re: WWE '12
---


For a 5 months old build I still see nothing new.And why does Cena even have his red arm band if it's "5 months old"?Hopefully I'm wrong and it does looks different on E3.
Men of Mayhem
Join Date: Jun 2007
Location: Charming, Central California, USA
Posts: 7,330
Points: 46
Re: WWE '12
---
As soon as he said in the video that a lot of the animations are the same as last year I stopped watching and instantly stopped giving a fuck about this game. Oh well, maybe 13 will peak my interest.
Re: WWE '12
---
Holy shit, you guys are acting ridiculous. Complaining that it looks the same. They re-did a bunch of things, and you guys still complain about the look. This will be better, they're putting lots of effort into it. The game isn't out until November, don't be so negative.
---


what a BABE
Re: WWE '12
---
They're keeping Road To Wrestlemania mode.
Also WWE Universe Mode stays, hopefully it's drastically better this time around.
---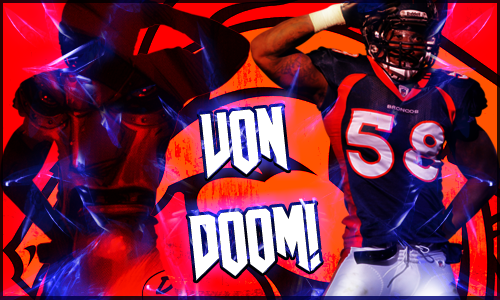 Sig courtesy of
CHAMPviaDQ
Tag Teaming With James Ellsworth
Join Date: Mar 2004
Posts: 1,698
Points: 206
Re: WWE '12
---
dont know if this has been posted yet but it is a good read
http://boards.ign.com/wwe_smackdown/b6546/202889203/p1/
Also someone asked him if there will be more weapon selections in a match and he replied by stating that most matches will have a weapon wheel like the Extreme Rules match.
Asking JAMES ELLSWORTH for Wrestling Advice
Join Date: Dec 2008
Posts: 317
Points: 0
Re: WWE '12
---
I love the "interrupting moves" thing. I loved the chaos of Day of Reckoning. Hell, I gave my CAW the diva hairwhip move specifically to clear out other people lol.
We can finally interrupt Royal Rumble eliminations instead of standing there looking stupid while someone else eliminates our friend or whatever.
Not thrilled about adrenaline, hope you can disable that. We've been able to disable stamina before, so I don't see why we couldn't disable this too...
also, LOL:
Quote:
2. I noticed a few instances of repeating moves in a moveset (John Cena had the same weak strike assigned twice.)
That's because they were ALL FUCKING TAKEN OUT AND THIS IS ALL WE'RE LEFT WITH!! Seriously, Bryan Williams is a fucking asshole.
---
Last edited by Nemephosis; 06-06-2011 at

01:31 PM

.
Re: WWE '12
---
Quote:
Originally Posted by
Deacon of Demons
View Post
Some things I would like to see in WWE 12.

Create an arena - This is something A LOT of people have been wanting for a long time. I wouldn't expect anything too extravagent because I know this would take a lot of work from the makers of the game, but something simple would be nice and a good start for something to work on and improve for the future games.

A more updated roster and leave out non relevant characters - If the character is never seen on television then there really is no point in putting them in the game other than using them as a squash character for CAW's. They really should extend the roster cut off date as well. Instead of WM make the cut off date for the roster be Summerslam. It always sucks when an interesting character debuts in late July, but don't make the cut for the game because the roster ended in March or April.

Add more attires for the characters that they actually wear - I understand that is what the Superstar threads creation is supposed to be used for. However, if you are going to give a superstar a second attire, give him an actual alternate attire that they have worn before, not street clothes that you have never seen them in before. I saw a clip of Cena and Sheamus's entrance for WWE 12 on youtube. Sheamus is wearing his United States, Red White and Blue attire when he was U.S. champ. Why the fuck would they give him that attire when he only wore it for a month!? Hopefully they have his usual wrestling trunks in the game.

Get rid of RTWM and just put in a regular storymode like the older Smackdown games. Add a lot of options throughout the storyline mode also, I remember in SYM and HCTP, there were a lot of times where you had options on what you could do and say which would alter the story for your character.

Get rid of WWE Universe....HATED that mode and very rarely used it.

Let us defend titles in exhibition mode again....seriously what the hell was the deal with taking that option out in SVR 2011?!? That is probaly my biggest complaint about that game.

Instead of constantly taking out moves year after year, add a shit load more in this years game.

Make the game more balanced. SVR 11 was horseshit that you could easily beat your opponent or they could easily beat you with a simple scoop slam...seriously what the fuck? Hell SVR 10 was more balanced than 2011.

All I can think of right now.
So because you don't like something that you can turn off with a single click of a button it should be removed
Posting Rules

You may not post new threads

You may not post replies

You may not post attachments

You may not edit your posts

---

HTML code is Off

---