Re: WWE '12
---
So after 20 minutes worth of downloading updates on my PS3... I type in my promotional code to activate The Rock.. go to start the game... and I have yet ANOTHER 15 minute update to download... will I ever get to actually play the game?
---
Heel Turn on James Ellsworth
Join Date: Dec 2007
Location: USA - East Coast
Posts: 2,044
Points: 499
Re: WWE '12
---
welp im enjoying the game,
played a few random matches, started universe
and RTWM,

it feels like a great game, some thingss that annoy me though
are how pixelated the graphics look during the firework intro's
compared to the actual gameplay graphics, like one minute its ps2
and then its ps3, its weird.

and wish they had at least one other building to host shows in, like a smaller venue for cheaper indy looking shows
---
The Cream of the Crop Ooh Yeaah
Regularly Beating Up James Ellsworth
Join Date: Jul 2009
Location: Melbourne, Australia
Posts: 3,188
Points: 0
Re: WWE '12
---
I like it, a bit buggy sometimes but overall really good and fun to play...

...except for those fucking backstage brawls. I swear to god, 2 out of 3 matches in RTWM are backstage, I'm only halfway through the second storyline and im sick to fucking death of it, everytime theres interference in a match, HHH chases them backstage, instead of beating them up in the ring like real life.
---
Quote:
Originally Posted by
Tyrion Lannister
View Post
I didn't need to talk about a guy sticking his middle finger up another guy's ass and licking the shit off his finger or having a gangbang every day for a couple years where 6 guys jerk off into the tub and store the cum until it's at the top and then bathe in it.
This is why the IWC doesn't get much respect
Re: WWE '12
---
How do you guys do powerful moves and such? Almost everything i do is a submission
Re: WWE '12
---
Got the game today and I think it's a hell of a lot better than SvR 2011. The gameplay's fluid, the presentation's nice, and the AI has improved imo.

Also, does anyone know how to do comebacks?
---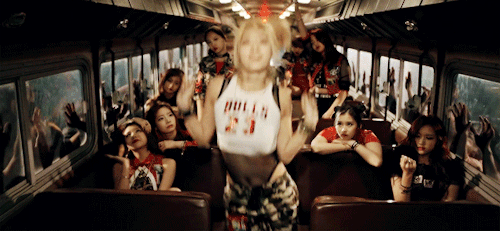 Re: WWE '12
---
Quote:
How do you guys do powerful moves and such? Almost everything i do is a submission
Don't know about 360,but on PS3, you press the grapple button(X) and then either use the right stick to change grapple positions, or hold the left stick up,left,right or down and then TAP the X button and you'll preform a strong grapple move.
Only thing I don't like is how the strong grapple moves for many superstars are repetitive. EX-When you go to create a moveset and look at Cenas strong grapple, for one strong grapple position,out of a possible 4 different moves, they gave cena 2 moves(meaning 2 moves were repeated).
Hopefully someone edits all this and posts the new move sets on the community creations.
Something real interesting I noticed is how normal grapples,strikes don't really do much damage to an opponent(though finishers do,and finishers strengths can be adjusted in the sliders). It's great cause it means it's real hard to win without hitting a finisher, and everyone knows in WWE that hitting a finisher is almost the only way to ever win a match. I changed the sliders abit for me so that finisher strength is increased(since on default sliders,guys still kick out of finishers) but momentum from attacks/taunts is decreased(so finishers happen less often,but will still basically be required to end a match).
---
---
Last edited by dxbender; 11-23-2011 at

09:17 PM

.
Re: WWE '12
---
TNA version of Booker T looks so much better.
Wheelman for James Ellsworth
Join Date: Oct 2011
Location: London, United Kingdom
Posts: 520
Points: 0
Re: WWE '12
---
My copy should arrive in the post later today or tomorrow.

I played Wrestling Games regularly from WWE Smackdown: Shut Your Mouth until SmackDown Vs. RAW 2007, played a bit of SvR 2008 and 2009.

Bought SvR 2011 classics version three weeks ago, first impressions weren't great because my opponents wouldn't even kick out offline but when I played online I loved it.
Moron
Join Date: Jun 2011
Posts: 1,525
Points: 685
Re: WWE '12
---
Broc lesnar has officially returned to smackdown ! In my universe. He just smashed former world champion randy orton and how his going after sheamus the current world champ on smackdown this shit is intence i really know how to book a match. I cant wait to unlock Nash so i can use punk to put him over
HUGH JACKMAN
Join Date: Jul 2006
Location: Hugh Jackman's pants
Favourite(s): Rowdy Roddy Piper
Posts: 10,222
Points: 5,192
Re: WWE '12
---
Does anyone know how the fuck to fix the mixed tag entrance (create an entrance)? My CAW is set as the dude and Punk is set as the chick. Can't believe they didn't fix this shit yet, it happened in other games as well.
---
Posting Rules

You may not post new threads

You may not post replies

You may not post attachments

You may not edit your posts

---

HTML code is Off

---