Regularly Beating Up James Ellsworth
Join Date: Dec 2006
Location: Boston, MA
Posts: 3,160
Points: 1,221
Re: EWR/TEW Discussion Thread
---
Quote:
I've signed John Hennigan, Joey Matthews and Melina Perez to TNA and I'm gonna have them in roles/gimmicks like back in MNM.... What gimmicks do you think I should put on them??
Cocky, maybe prima donna.
MNM-MCMG could be epic.
Re: EWR/TEW Discussion Thread
---
Quote:

Originally Posted by

heyman deciple

View Post

Cocky, maybe prima donna.

MNM-MCMG could be epic.

Thanks, and yeah exactly
But I ran into some problem with signing Hennigan, so I guess I'll have to wait a while.
Re: EWR/TEW Discussion Thread
---
I've just started playing again for the first time in nearly a year. I chose a TNA game, and it started on April 1st, so I did almost the exact same build up to Lockdown, but with two changes. First: The Lethal Lockdown match had some new stipulations, that were that the Bischoff on the winning team could make one decision regarding the other, without limitations, on the next Impact. And second: I had Hogan strip ODB and Young of the Knockout Tag titles because he wants changes and EY can't hold a female title, and then instead of the ODB/Young vs. Rosita/Sarita match, and had an Open Knockout's Tag Team Gauntlet, which saw the newly signed Blossom Twins defeat Sarita and Sarita, T.N.T., Winter and Angelina Love, and Mickie James and ODB, as the twins entered last and defeated Rosita and Sarita.


TNA Sacrifice 2012
From the Impact Zone, Orlando, Florida

World Heavyweight Championship
Bobby Roode vs. Rob Van Dam

On May 19th, both Mr. Anderson and Jeff Hardy stepped up to the World Heavyweight Champion, just four days after Roode's vicious encounter in the Steel Cage with James Storm at Lockdown. The General Manager of Impact Wrestling, Hulk Hogan, booked a #1 Contender match between Hardy and Anderson, and later that night he added Rob Van Dam to make it a Triple Threat. Van Dam got the win as he pinned Hardy, and thereby took the first step towards regaining the title he never lost. Next week Roode gives Van Dam a name dropping of all the men who has already failed to take the title from him, but Van Dam tells Roode that it doesn't matter how many he has beaten because all Van Dam needs to know is that he'll beat Roode at Sacrifice. Hogan then came out and informed Roode and Van Dam that tonight they would each pick the other's poison. Roode's pick to face Van Dam was Kazarian, who Van Dam beat. Throught the night Van Dam had a bunch of superstars come up to him to let him know that they would have no problem with facing Roode, many of which had issues with Roode, but Van Dam ended up picking James Storm. In the end of the match Roode tried to take a count out loss, but Van Dam rushed in and threw Roode back into the ring and right into the Last Call Superkick to finally give Storm the satisfaction of beating Roode. On May 3rd, Roode and Van Dam takes part in a 6-man Tag Team match, as Roode teams up with the World Tag Team Champions Samoa Joe and Magnus, to take on Rob Van Dam and Motor City Machine Guns. Roode did what he could to minimize the time he spent in the ring, and eventually did break up the cover as Van Dam pinned Magnus. Three days before Sacrifice, the contract signing took place. At first Roode rejected to sign the contract before his personaly lawyers had taken a look at it, but when Hogan threatened to make the World title match for tonight if Roode didn't sign it, Roode ended up signing it unwillingly. Roode went to leave, but as Hogan shook the hand of Van Dam, Roode cowardly attacked Van Dam from behind with the title before rushing out of the ring and backwards up the ramp.

World Tag Team Championships
Ladder Match
Samoa Joe and Magnus vs. Motor City Machine Guns

Four days after losing to Joe and Magnus at Lockdown, the Guns came to the ring and called out the champions. As Joe and Magnus arrived, the Guns congratulated them on their win at Lockdown, and said that they respect them. The Guns said that they know how it works, and therefor they weren't gonna ask for a rematch. They were gonna earn it. They told Joe and Magnus that they'd talked to Hogan earlier, and he booked a #1 Contender match for tonight between the Guns and Mexican America. The Guns then told Joe and Magnus that WHEN they win, they would come after they titles. Later on, the Guns defeated Mexican America. Next week Joe and Magnus came to the ring and talked about Lockdown and last week, and Magnus said that he respect the Guns for actually earning a rematch, but at Sacrifice nothing would change. The Guns then came out, and Sabin then talked about how Shelley and Magnus had a one-on-one match before Lockdown, and then challenged Samoa Joe to a one-on-one match tonight. Joe accepted. Later on, Sabin ended up beating Joe after a distraction from Shelley, just like Magnus beat Shelley before Lockdown after a distraction from Joe. On May 3rd, Joe took control in a backstage interview and said that Magnus may had talked about respect for the Guns for earning a rematch, but he had no respect for them because of what they pulled off last week. Later on, Magnus and Joe tagged with Bobby Roode in a 6-man Tag Team match against the Guns and Rob Van Dam, where Van Dam pinned Magnus. Three days before Sacrifice the Guns was interviewed backstage and talked about how Joe might not respect them for what they pulled off two weeks ago, even though they did exactly what Morgan and himself did before Lockdown. The Guns the suggested that Joe and Magnus paid attention next, and then they went to the ring and got some ladders up in the ring, climbed them and then suggested to Joe and Magnus that they made the match at Sacrifice a Ladder match. Joe and Magnus came out, and eventually climbed the ladders and accepted face to face.

Crimson vs. Jeff Hardy

On April 19th Matt Morgan came pimping to the ring and talked about how Crimson took the easy way out as the coward he is at Lockdown. Crimson came to the ring, and after explaining that it only matters that you win the match and not how, he sarcastically asked Morgan how his leg was, and then out of nowhere savagely attacked Morgan. Crimson beat Morgan up bad, and eventually placed his head up the steel ringpost and bashed his head with a steel chair. Crimson then left, while medics attented to Morgan, who was later revealed to be out for weeks. Next week Crimson got interviewed backstage and said that Morgan was out for blood at Lockdown but got beaten, and he should've just accepted that loss. But he didn't, and look where that got him. Crimson then said, as he has said before, that there's two lists. First list, a list of people Crimson has beaten since arriving 15 months ago. Second list, a list of people who has beaten him. One of them is empty, and the other now has Morgan on it. He then said: "Next on the list... Well, you'll see". On the same night Hardy was scheduled to cut a promo in the ring, but during his entrance Crimson savagely attacked Hardy and ended up leaving him at the bottom of the ramp. On May 3rd, Crimson told in an interview that he is undefeated for 15 months now, but still haven't been near the World title picture, while other guys takes the spotlight where Crimson himself should be in, solely because of who they are and what they've accomplished in their past, and not because of what they're accomplishing now. Later on, Hardy went to the ring and talked directly towards Crimson, stating that if Crimson had a problem with guys who has worked their ass off during their entire career to get to where they are, then he suggests Crimson comes out and does something about it face to face, instead of attacking people from behind. Crimson came out and looked ready, but then stopped at the bottom of the ramp and then waved Hardy off with a cocky smile before walking back up the ramp. Three days before Sacrifice, Hardy defeated Gunner. Hardy celebrated on the turnbuckle after the win, but as he jumped down he turned around right into the Red Sky from Crimson.

Ultimate Sacrifice
Garrett Bischoff and Hulk Hogan vs. Eric Bischoff and Ric Flair

On April 19th, Eric and Flair came to the ring and talked about how Hogan had his part in what happened at Lockdown, as he kept stocking the decks against Eric. Garrett came out and told his dad to stop making excuses and face the fact that him and his team lost. Garrett then reminded them that he won the right to make a decision regarding Eric, and said that he couldn't help overhearing Flair expressing his problems with Hogan at Lockdown, and hearing Eric blaming Hogan just now. Which gave Garrett an idea, and he said used his one decision to book an Ultimate Sacrifice Tag Team match for Sacrifice. Eric and Flair vs. Garrett and Hogan. Later on, Flair barged into Hogan's office to address the Ultimate Sacrifice situation, but Hogan said that Garrett won the right to make a decision, and that Hogan had already given the green light for the match. Flair threw a fit and things almost got out of hand, but security broke it up and escorted Flair out of the office on Hogan's demand. Next week Eric and Flair came to the ring again, this time talking about how Flair is retired and how Eric isn't a wrestler. Hogan and Garrett came out, and Hogan said that the match was booked and there was nothing they could do about it. Hogan then said that since it's an Ultimate Sacrifice match, both teams should come up with a sacrifice. Flair then yelled that the only way he was gonna go through with the match. was if WHEN Flair and Eric wins, Hulk Hogan is gone. Hogan said that if Flair and Eric could come up with some equal sacrifices by next week, it was a done deal. On May 3rd, Flair and Eric came to the ring and said that they'd thought long and hard about it, and their sacrifices were to be that if Hogan and Garrett wins, Immortal would split up and never reform again, and Flair and Bischoff would never be a part of the same establishment again. Hogan and Garrett came out, and Hogan accepted the sacrifices. He then said that if Flair and Eric won, Hulk Hogan would be gone. Garrett took the mic and added that his sacrifice were to never use the Bischoff name again if they lost. Bischoff and Flair agreed with smiles on their faces. Three days before Sacrifice, the contract signing took place. Later on, Garrett faced Eric's and Flair's handpicked opponent Bully Ray, and lost.

Women's Knockout Championship
Gail Kim vs. Velvet Sky

On April 19th, Velvet came to the ring and said that she was sick and tired of getting screwed. Gail and Madison came to the ring and Gail called Velvet a sore loser before they both laughed at her. Hogan appeared on the titantron and said that although the referee's decision was final, he could see things from Velvet's perspective too. He then granted Velvet a final shot at Gail and the Knockout title at Sacrifice, and said that if she were to lose, she wouldn't get another opportunity. Next week, Velvet faced and defeated Madison Rayne, while Gail faced and defeated Mickie James. On May 3rd, Velvet teamed with Mickie to face Gail and Madison. Gail ended up faking and injury and left Madison alone in the ring where Velvet and Mickie made quick work of her. Hogan saw right through Gail's acting, and came out and informed Gail that if she couldn't deliver legal papers from the doctor next week stating that she can't compete, she would face both Velvet and Mickie in a handicap match. Three days before Sacrifice, Gail failed to deliver the papers and the handicap match was on. Gail was apologizing to Madison backstage during the show and explained that she really was hurt. At the end of the handicap match with Gail in trouble, Madison came out to seemingly help Gail, but faked an injury while running to the ring like Gail faked an injury last week. Gail ended up getting pinned by Velvet.

X-Division Championship
Austin Aries vs. Joey Matthews

On April 19th, Hogan caught up with Aries backstage and thanked him for joining Team Garrett at Lockdown and shook his hand. Right after that, Aries defeated Zema Ion. After the match Aries was suddenly attacked by newly hired Joey Matthews. When JB tried to get a comment from Matthews backstage after the attack, Matthews just walked right past him and told him to beat it. Next week, Aries came to the ring and called out Matthews, but not for an explanation but to kick his ass. Instead of Matthews, Kid Kash came out. Kash and Aries faced off in a match, and Kash ended up beating Aries because of a distraction from Matthews. On May 3rd, JB again tried to get a comment from Matthews regarding the past two weeks. Matthews said: "It can all be summed up in very few words JB", and then just laughed and walked away. Later on, Aries went to the ring and said that it was fine with him if Matthews didn't want to explain to JB, the fans or anyone else, because Aries didn't want an explanation. He wanted to beat his ass. This time Matthews came out on the ramp and said that if Aries wanted to beat him up, he should come to Sacrifice, and bring his title with him. Aries held up the X-Division title and said: "Oh, is this what you want?". Matthews raised the mic, again just laughed and walked away. Three days before Sacrifice, Aries got in the ring and said that the only way that Matthews would get an X-Division title match, was if Matthews came out to the ring, looked Aries straight in his eyes, and told him face to face. Matthews came to the ring with no hesitations, got right in the face of Aries and said into the mic that Aries was holding: "You and me, X-Division title, Sacrifice" and then slapped Aries straight in face before leaving. While leaving he didn't look back at a screaming and enraged Aries until he reached the top of the ramp. Then he just looked back over his shoulder, laughed and walked away.

Knockout Tag Team Championships
The Blossom Twins vs. Sarita and Rosita

On April 19th, the new Knockout Tag Team Champions, The Blossom Twins, made their debut appearance on Impact Wrestling, as they came to the ring and talked about how Lockdown was the biggest night of their careers, because not only did they debut, but they became the new Knockout Tag Team Champions. Sarita and Rosita interrupted the twins and asked them who they are. They said that the twins only won because they came out last, when Sarita and Rosita had already wrestled and defeated T.N.T. Sarita and Rosita told the twins that they didn't stand a chance of keeping the titles, and then got in their faces and shoved them. Hannah and Holly looked at each other, and then both delivered Dropkicks to Sarita and Rosita, sending them through the ropes and out of the ring. Sarita and Rosita looked surprised. Next week, the twins faced Angelina Love and Winter, but they lost because of an interference from Sarita and Rosita. After the match Sarita and Rosita challenged the twins to a match at Sacrifice, which the twins accepted. On May 3rd, Hannah faced Rosita and beat her. Three days before Sacrifice Holly faced Sarita and lost.

Mr. Anderson vs. Bully Ray

On April 19th, Ander was a part of a Triple Threat match to become the #1 Contender for the World Heavyweight Championship against Hardy and Van Dam. Van Dam ended up winning as he pinned Hardy. Next week, Anderson went to the ring and said that he heard earlier that Van Dam could pick Roode's opponent for tonight, and he would love to be that opponent, because he had a score to settle with Roode. But the suddenly out came Bully Ray. Bully told Anderson that he, like anyone else, didn't care what Anderson wanted. He said he was sick and tired of hearing about Roode, hearing about Storm, hearing about Hardy, hearing about Van Dam, and hearing about Anderson. He got in the face of Anderson and sais that he himself would be the next World Champion. Anderson said off mic: "Rally?", and Bully answered: "Really!". Anderson then connected with some punches to Bully and then Clotheslined him over the top rope and out of the ring. Bully seemed surprised and angered, but even though Anderson invited him back into the ring, Bully backed off. On May 3rd, Anderson faced and defeated Daniels. After the match Bully attacked Anderson, and Bully ended up hitting Anderson with Bully's steel chain. Three days before Sacrifice, Anderson called out Bully. Bully came out, and after some heated words a brawl broke out, and kept on going until security broke it up.


Sacrifice Results

Bobby Roode defeated Rob Van Dam via pinfall to retain the World Heavyweight Championship, as with the referee down, Roode hit Van Dam in the face with the title in mid air as Van Dam was going for the Five Star Frog Splash

Samoa Joe and Magnus defeated Motor City Machine Guns in a Ladder match via retrieving the titles to retain the World Tag Team Championships, as Magnus hang Shelley upside down on the ladder with his foot locked in the ladder steps and retrieved the titles while Joe had the Coquina Clutch locked in on Sabin at the bottom of the ladder

Crimson defeated Jeff Hardy via pinfall, and after the match Crimson again attacked Hardy and this time put Hardy in the same position he put Morgan in and went for a steel chair, but trainers rushed the ring just in time to stop Crimson

Eric Bischoff and Ric Flair defeated Garrett Bischoff and Hulk Hogan in an Ultimate Sacrifice match via submission, as Gunner turned up and handcuffed Hogan to the ropes and then Gunner, Eric and Flair beat Garrett up and Flair eventually locked Garrett in the Figure Four Leglock

Velvet Sky defeated Gail Kim via pinfall to become the new Women's Knockout Champion

Joey Matthews defeated Austin Aries via pinfall to become the new X-Division Champion, as with the referee's distracted with putting away a steel chair that he just took from Matthew's position, Matthews used the title to knock out Aries

The Blossom Twins defeated Sarita and Rosita via pinfall to retain the Knockout Tag Team Championships

Mr. Anderson defeats Bully Ray via pinfall
---
Last edited by JuulDK; 05-13-2012 at

01:20 PM

.
Re: EWR/TEW Discussion Thread
---
Quote:
Quick question, Can anyone ever get to play over more then a few months without losing staff and not being able to hire due to them unwilling to negotiate with you?
Your data is damaged.
When you start a game, don't press any buttons tell it is done installing.
It takes a while and may look like your PC is frozen, but it is not.
---
Ric Flair rules
Re: EWR/TEW Discussion Thread
---
I just started playing EWR after about a year, and went with WWE. I can't decide on who to push though, so any ideas of who I should push? Currently, I'm trying to build Nigel McGuinness, Ken Anderson, Austin Aries, and Brock Lesnar up(I went with the original scenario btw). I've got those four guys in a stable, lead by Lesnar, called "Generation Next" - managed by Paul Heyman, by the way. But other than that, I can't think of anything.

Oh, and also, I've signed CM Punk, Colt Cabana, AJ Styles, and Elix Skipper, but can't decide on really anything. Trying to get Low Ki, James Storm, Chris Harris, and Samoa Joe atm.
---
a double.
the greatest man that ever lived.
(green rep for green rep)
---
Last edited by KING CRAVE; 04-28-2012 at

12:35 PM

.
Wheelman for James Ellsworth
Join Date: Oct 2007
Location: London, UK
Posts: 957
Points: 0
Re: EWR/TEW Discussion Thread
---
Just got through another two PPV's with TNA and popularity is soaring, now a Global company:


TNA
PRESENTS
Destination X
Live on PPV | From the ID Taco Bell Arena | 352,000 Buys

Tag Team Grudge Match
Sting and Jeff Jarrett defeated Bobby Roode and Dave Bautista
at 19:12 via pinfall when Jarrett pinned Roode after Bautista turned on him

After defeating Immortals goons at Slammiversary with the assistance for the "Hardcore Legend" Mick Foley, Jarrett focued his attention on Roode by interupting his celebration ceremony at the end of iMPACT following Slammiversary. Jarrett told Roode that he is ruining the company his father founded and destroying the face of iMPACT by devaluing the TNA World Championship through cheating. Jarrett told Roode that he isn't coming after Roode's title for himself or to add another belt to his collection but to end Roodes reign of runing TNA. Roode fired back and told Jarrett that it was all good but this isn't the nineties and just like before no one cares about Jeff Jarrett, he is still the same lackey he was when he was in Immortal and he doesn't have a chance. Roode told Jarrett that the only way he was getting to the title was when he could pin every member of Immortal in singles matches. The following week Jarrett began his road to the title by defeating Scott Steiner with the Stroke. On the same night Dave Bautista demanded his title shot due to finishing Sting off at Slammiversary and was leaving with out it, and although Hogan was tired of Bautista's attitude he gave in purely to spite Roode. In Roode's toughest title match ever a new champion was nearly crowned until Sting returned causing Bautista to win via DQ. But Sting was unable to get the upper hand and ended up facing a beating from Roode and Bautista until Jarrett made a save. Sting and Jarrett made an alignment out of passion for TNA and to stop money hungry selfish stars who don't care about the business, and Jarrett continued on his battle to the title by defeating Abyss in the second week as Sting faced Roode in the main event losing due to distraction from Flair and then an attack from Bautista until Jarrett saved Sting again. On the week before Destination X; Jarrett just had to defeat Bully Ray in the iMPACT main event and as he was close he was foiled by an attack from Roode, Sting made the save to return the favour to Jarrett but Bautista stopped Sting on the way as the new coalition of Bautista and Immortal stood above Sting and Jarrett.

Mr. Anderson defeated Kurt Angle
at 26:20 via pinfall when Anderson pinned Angle following the Green Bay Plunge

After defeating John Morrison at Slammiversary, Mr. Anderson had the TNA World Heavyweight Championship back in his sights. Though he wasn't the only one, Kurt Angle additionally told Anderson he shared the same ambition and wouldn't let him get in his way. The two agreed to a match at Destination X and agree not to fight until that date. Throughout the week up until Destination X the two were very closely matched simultaneously defeating their opponents and even teaming and defeated The American Wolves in a tag team match. After a long hard thought match Mr. Anderson went to extend his hand to Angle when Angle refused.

Bully Ray defeated Jeff Hardy and James Storm
at 16:53 via pinfall when Ray pinned Hardy following interference from Abyss

Following Slammiversary; James Storm and Jeff Hardy both felt they were in line to face Bobby Roode and Hogan booked then in a number one contenders match on iMPACT. In a competitive match the two fought to a double disqualification when attack by Abyss, Steiner and Ray. Ray told both men they had no right to face Roode and if they wanted a shot they need to go through him and Immortal.

TNA X Division Championship Four Way Match
Austin Aries (c) defeated AJ Styles, John Hennigan and Rob Van Dam
at 20:44 via pinfall with a handful of tights on Rob Van Dam

In what has been called the most dominant X Division Championship reign in the history of TNA; Austin Aries has been challenging a range of different wrestlers in the back claiming that he wants real competition. In what an amazing match Austin Aries successfully defended the title against the pioneer of the X Division; AJ Styles thanks to a botched interference by RVD. Backstage John Morrison confronted Aries and told him that he may think he's the best for being the X Division champion but he is the head of a division with no stars, and that he should face a real star. But AJ Styles and Rob Van Dam had an exception to that challenge and both wanting their shot at the X Division Championship.

International Grudge Rematch
Great Muta defeated Samoa Joe
at 14:24 via pinfall following a Moonsault with distraction from Jim Cornette

Not satisfied with Jim Cornette's interference at Slammiversary, Joe made it known he wants a rematch with Great Muta. Cornnette refused again claiming Muta's contract is fair too expensive to waste on Joe's issues. With that Joe went on a rampage and made his point on defeating Muta's every match until he finally confronted Cornette and scared him into giving him his rematch.

TNA World Tag Team Championship Four Way Elimination Match
World's Greatest Tag Team (c) defeated The Motorcity Machine Guns, The American Wolves and Triple X
at 22:30 via pinfall when Haas pinned Sabin with a handful of tights

The tag team division is booming with competition, as shown by the challengers in this match each with their own grudge against the World's Greatest Tag Team getting away with murder. The Guns are still looking for their revenge from Slammiversary have been battling with The Wolves and Triple X over who should be number one contender with no team getting ahead.

TNA Television Championship
Antonio Banks (c) defeated Raven
at 9:29 via Disqualification when Raven used a Steel Chair
At a lack of challengers Antonio Banks made an open challenge to anybody in the world to face him for the championship, to his suprirse Raven made his return to TNA is what could be considered the best shape of his life and challenged Antonio Banks at Destination X


TNA
PRESENTS
Hard Justice
Live on PPV | From the Breslin Student Events Center | 351,000 Buys

The Animal vs. The Icon II
Dave Bautista defeated Sting
at 17:55 via pinfall following The Animal Bomb

TNA World Heavyweight Championship Match
Bobby Roode (c) defeated Jeff Jarrett
at 28:02 via submission with the Fujiwara Armbar when Bret Hart interfered

Street Fight Grudge Match
Kurt Angle defeated Mr. Anderson
at 25:22 via pinfall following a top-rope Angle Slam

TNA X Division Ladder Match
Austin Aries (c) defeated Rob Van Dam
at 17:42 when Aries retrieved his X Division Championship

Falls Count Anywhere Match
Jeff Hardy defeated Abyss
at 16:19 via pinfall followng a Swanton Bomb

Steel Cage Grudge Match
Samoa Joe defeated The Great Muta
at 15:48 via submission following the Kokina Clutch

Hardcore Grudge Match
James Storm defeated Bully Ray
at 13:21 via pinfall following the Last Call Superkick

AJ Styles defeated John Hennigan
at 14:29 via pinfall following a roll-up

TNA World Tag Team Championship Triple Threat Mathc
The World's Greatest Tag Team defeated The Motorcity Machine Guns and The American Wolves
at 18:50 via pinfall when Benjamin pinned Shelley following a shot with the belt

Learning to break kayfabe
Join Date: May 2012
Posts: 3
Points: 0
Re: EWR/TEW Discussion Thread
---
Hi all,

I'm constantly trying to find a way to realistically portray a return to wrestling for Sean O'Haire in TEW 2005 and I could use some help, since the updates (rightfully) have him retired. These questions are for the guys who remember him, I guess, or have been following his career.

1. Since his wrestling style was a combination of martial arts moves and top rope highflying, would you classify his style as Strong Style? Part of me thinks the closest is Super Junior style, but it's kind of strange for a 6'6" dude. OR should it be MMA Hybrid, since he did leave the business for MMA and had a successful(?) stint in Japan (well he did get beaten by Butterbean so that could be it :Artest3)?
2. In recent years, he's been in the news for several arrests, mostly for bar fights or domestic violence, but no concrete evidence (as far as I know) of roids, narcotics or alcohol abuse. How would you portray that in the game? Legal problems? And should it necessitate a Jackass or Bitter personality?
3. Do you recommend any changes to his stats? The Undertaker says he was one of the five strongest men he's ever been in the ring with. And his MMA and submission is a bit low for someone who spent the last few years in competition. I believe his athleticism is still pretty remarkable, since I watched him do a standing backflip somersault celebrating a win in one of his more recent matches.
4. Finally, and this is more a general question: How do you portray martial arts in the stats? Is it Brawling or Strong Style?

If you guys want to chip in on how to do it in TEW2010, that would be appreciated too, since I'm thinking about getting an upgrade, eventually.

Thanks a lot for your help!

R
Learning to break kayfabe
Join Date: May 2012
Posts: 3
Points: 0
Re: EWR/TEW Discussion Thread
---
Quote:
I've signed John Hennigan, Joey Matthews and Melina Perez to TNA and I'm gonna have them in roles/gimmicks like back in MNM.... What gimmicks do you think I should put on them??
Celebrity?
Registered User
Join Date: Oct 2011
Posts: 177
Points: 0
Re: EWR/TEW Discussion Thread
---
It's 1995. My self-made fed is top of the industry 8 years running. WCW long folded. WWF is at best a retirement home at this point. Booker T is my main champion but his reign is boring me. Probably going to put the title on Kawada or Mark Callous soon. However, the tag team of "Highly Immature Grown Men" consisting of Shawn Micheals and Jean-Paul Levesque is the most exciting tag team to hit the scene since Shane Douglas and Shinya Hashimoto.
Nobody's gay for Moleman.
Join Date: Apr 2012
Location: in a mick malthouse
Posts: 1,523
Points: 164
Re: EWR/TEW Discussion Thread
---
Here's my current game...


What is LOW vs. WWE?
LOW Stands for Legends of Wrestling. This is a scenario I download, found interesting and decided to create a diary for. Their roster features legends like Hulk Hogan, Bruno Sammartino, Bob Backlund, British Bulldo and Dusty Rhodes. You may be wondering, how am I going to compete with a roster like that, there's no way I can beat them in the ratings. Well, right now, neither one of us have TV Shows, and out of the 3 Companies remaining, (WWE, LOW and TNA) TNA is the only one with a show.

When is this diary taking place?
January 2003.

What are the current rankings?
Legends of Wrestling: Global, 27%.
World Wrestling Entertainment: Global, 15%.
Total Non-Stop Action: National, 65%.

Okay, now lets move on to my rosters, champions etc... Since there's no shows, there's no roster split, meaning there's only one major title.

Roster:
Faces:
Main Eventers: Brock Lesnar, The Undertaker, Steve Austin.
Upper Midcarders: Booker T, Bubba Ray Dudley, Chris Benoit, D-Von Dudley, Eddie Guerrero, Edge, Goldust, Jeff Hardy, Kane, Lita, Randy Orton, Rob Van Dam, Trish Stratus. (Not many Upper Midcard Faces, eh?)
Midcarders: Al Snow, Billy Kidman, Diamond Dallas Page, Maven, Rhyno, Rikishi, Scotty 2 Hotty, Spike Dudley, Test, The Hurricane, Torrie Wilson.
Lower Midcarders: Jacquelyn, Tajiri.
Openers and Jobbers: N/A.

Heels:
Main Eventers: Chris Jericho, Kurt Angle, Shawn Michaels (Better change that?), The Rock, Triple H.
Upper Midcarders: Albert, Big Show, Kevin Nash, Sean Morley.
Midcarders: Billy Gunn, Christian, Hardcore Holly, Ivory, Jazz, Lance Storm, Matt Hardy, Victoria, William Regal.
Lower Midcarders: Chuck Palumbo, Raven, X-Pac.


Champions:
WWE Title: Brock Lesnar
European Champion: Rob Van Dam
World Tag Champions: Sean Morley and Lance Storm
Cruiserweight Title: Matt Hardy
Women's Title: Trish Stratus


I will be posting how that's going....
---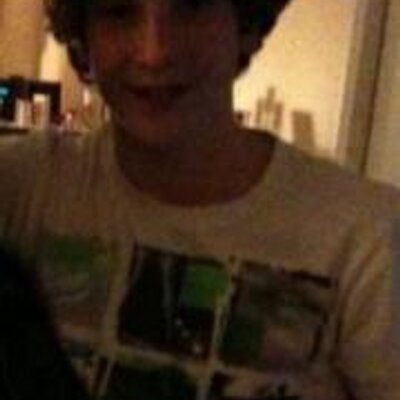 Posting Rules

You may not post new threads

You may not post replies

You may not post attachments

You may not edit your posts

---

HTML code is Off

---