Nobody's gay for Moleman.
Join Date: Apr 2012
Location: in a mick malthouse
Posts: 1,523
Points: 164
Re: EWR/TEW Discussion Thread
---
Nice PPV!
---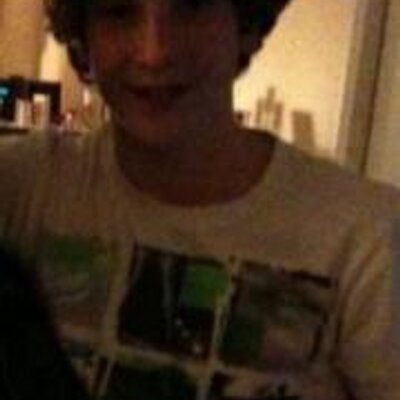 Wheelman for James Ellsworth
Join Date: Oct 2007
Location: London, UK
Posts: 957
Points: 0
Re: EWR/TEW Discussion Thread
---
Just got through my Slammiversary starting from March, he's the results with some backstory:


TNA Slammiversary X
Live on PPV | From the Times Union Centre | 17,500 Attendance

The Animal vs. The Icon
Dave Bautista (with Ric Flair) defeated Sting (with Hulk Hogan)
at 16:20 via pinfall with an Animal Bomb

In March the night before Victory Road, Ric Flair made his return to Impact Wrestling and announced that he was bringing a close friend to Impact Wrestling to successfully carry his flame but never mentioned who. At Victory Road rumours were flying and at the top of the night Ric Flair revealed Dave Bautista to be his brand new client. The next night on iMPACT Dave Bautista addressed the fans and revealed he was unimpressed with Impact Wrestling and the money Hogan offered him was no where near enough to sign, he left the Impact Zone and the crowd disheartened. After an epic cage match with Mr. Anderson, Bobby Roode just about managed the lift himself off the mat when Bautista appeared and laid out the champion with an Animal Bomb and left unannounced. Despite Hogan's problems with Roode, Hogan defended his champion and told Bautista that if he wants to attack his wrestlers he needs to do it under an Impact Wrestling contract; Flair appeared and told Hogan that Baustista will meet Hogan to deal with the contract on international TV. At the contract signing, Bautista and Flair battled back and fourth over the contract and finally as it seemed Bautista was about to sign he turned and attacked Hogan leaving him in a pool of blood. The next week Bautista was banned from Impact Wrestling by Impact Wrestling Management. When Hogan returned he wasted no time in telling Bautista he was out for him and called him back to the Impact Zone next week to face him man-to-man, and Bautista did but as he and Hogan brawled a cheap shot from Flair allowed him to get the upper hand, until the lights go out... and Sting appears scaring Bautista and Flair off. Two weeks before Slammiversary Bautista appeared on screen in an interview from home, claiming he wasn't scared of Sting and he wanted him in a match. But Hogan would not allow it unless Bautista signed to Impact Wrestling; Bautista declined until Sting angered Flair so much that Flair agreed for Bautista just so Flair could settle his score. Bautista signed with Impact Wrestling the next week and Sting appeared and faced off with Bautista.


Return of the King of the Mountain for the TNA World Heavyweight Championship
Bobby Roode (c) defeated Kurt Angle, James Storm, AJ Styles and Jeff Hardy
at 27:11 with interference from Bret Hart

Since crossing his best friend James Storm for the TNA Championship, Bobby Roode has been crossing paths with every member of the Impact Wrestling roster in one way or another. But on his return Mr. Anderson planned to take Roode off his high horse. Mr. Anderson quickly became number one contender and had the advantage against Roode leading to Victory Road. The night before Victory Road, Bret Hart made a special appearance on Impact in order to introduce the debut of The Stampede Bulldogs (Harry Smith and Teddy Hart) and to reacquaint with old friends, during the night Roode was seen going into Hart's locker room. Come Victory Road Anderson had the upper hand until the Roode knocked out Earl Hebner, then Bret Hart made his surprise return seemingly to stop Roode hitting Anderson with the belt until he swerved and hit Anderson with the belt. The next night Hart and Roode announced the reformation of Immortal with the former members; Ray, Abyss, Jarrett and Steiner. Now lead by Roode they began tearing apart any challenger that faced Roode through any measure necessary. Until Hogan took the advantage back and announced the return of the King of the Mountain match. In the biggest of it's history on the biggest night for TNA; five World Champions all with a score to settle face off in one of the most prestigious matches in TNA history.

Monsters Ball Tag Team Match
Jeff Jarrett and Mick Foley defeated Bully Ray and Abyss
at 14:51 via pinfall when Foley pinned Bully Ray with a Double Arm DDT

With the reformation of Immortal; Jarrett, Ray and Abyss were taking out Roodes challenges week-by-week. But in their first loss caused by Jarrett, Ray started to have doubts and pointed Jarrett out as the weak link. Ray told Jarrett he must prove himself in a match against Abyss, and showing a fire not seen in Jarrett for years he fought Abyss until Ray interfered and the two beat-down Jarrett and ejected him from Immortal. The next week Jarrett called down Abyss and Ray to face him in what seemed to be a death wish, until Jarrett revealed that he has bought back someone both men couldn't handle; Mick Foley. The four brawled around the Impact Zone until Foley challenged Ray and Abyss to a Monster's Ball Match

Mr. Anderson defeated John Hennigan (with Melina Perez)
at 17:10 via pinfall following a Mic Check

Coming off another defeated to Roode, Anderson was confronted by Hennigan who taunted Anderson for not getting the job done. Anderson challenged Hennigan to a match right there and then but was defeated when Melina caused a distraction, and after the match Hennigan beat down Anderson. Anderson worked hard to get the upper-hand and everytime he did, Hennigan wouldn't stick around to fight him.

TNA X Division Championship Match
Austin Aries (c) defeated Rob Van Dam
at 15:30 via submission with the Last Chancery following cheating tactics

Austin Aries has been through a range of challengers since winning the X Division championship and has become the longest reigning X Division Champion of all-time. Austin Aries was out for a new challenge and confronted RVD during an interview, but RVD sent him off telling him he wouldn't wrestle him until his attitude changed and he learned respect. Aries took rejection hard and took it upon himself to cost RVD a spot in the King of the Mountain match. RVD called Aries out on Impact to settle the score and managed to pin the X Division champ in a non-title match, Aries was furiated and attacked him with the X Division championship. Aries told RVD that he was washed out and that he only won by luck and if RVD really wanted to prove himself he'd fight Aries for a real wrestlers championship.

International Challenge Match
The Great Muta (with Jim Cornette) defeated Samoa Joe
at 14:08 via pinfall with the Shining Wizard when Cornette interfered

Jim Cornette returned to Impact Wrestling bring with him his international client; former NWA World Champion The Great Muta. Muta's arrival has seen him dominate every challenge that arrived from Cornette's International Invitational. This was until Samoa Joe answered the call, and whilst Muta was ready for Joe and ready for the fight; Cornette said no. Samoa Joe dominated every week, and each week told Muta that he has great respect for Muta and wrestling him would be an honour but Cornette still would not accept Joe's challenge. Until Joe headed to the ring and confronted Muta, as Cornette continued to decline; Muta snatched the microphone and said "YES". Suddenly Muta blew mist in the eyes of Joe as he and Cornette left the ring.

TNA Tag Team Championship Match
The World's Greatest Tag Team(c) defeated The Motor City Machine Guns
at 15:49 via pinfall when Benjamin had a handful of tights on Sabin

The World's Greatest Tag Team made their debut in Impact Wrestling and wasted no time to make their presence known by challenging Joe and Magnus. In a tag-team match at Victory Road, Hass and Benjamin managed to take out the week link in Magnus and took the belts. Alex Shelley introduced a returning Chris Sabin, who fresh off of injury made his challenge to the World's Greatest Tag Team in a match to prove the best team. Hass and Benjamin told the Guns they have a lot to prove, and week after week The Guns took out the competition beating; Generation Me, Stampede Bulldogs and The American Wolves.

Ultimate X Anniversary Showcase
Christopher Daniels defeated Douglas Williams, Low Ki and Jay Lethal
at 11:26 when Daniels retrieved the X

In ten years one match has been a presence in TNA, making superstars and ending careers, one match defines the X Division; Ultimate X. On the Tenth Anniversary of TNA, the celebrations begin with the return of the most unique match in professional wrestling; where four former X Division Champions face off in the match that changed the X Division forever.
Moron
Join Date: Mar 2008
Location: Toronto, Ontario Canada
Posts: 3,978
Points: 1,054
Re: EWR/TEW Discussion Thread
---
That PPV sounds amazing Kamikaze, interested in seeing more of your results!
Re: EWR/TEW Discussion Thread
---
Quote:
That PPV sounds amazing Kamikaze, interested in seeing more of your results!
Definitely agree Kamikaze. Sounds like a pretty great Pay-Per View. Although I found the amount of debuting superstars a little too high, I liked how you used them. Also liked your quick descriptions of what led up to the matches.
Bautista vs. Flair:
Dave Bautista, who should have been named Dave Batista in my opinion, sounds fierce, and that's how I like him. Bautista siding with Flair against Hogan and Sting sounds awesome, and Bautista beating Sting was good. Interested to see what will be next for him.
King of the Mountain:
Don't know if I like Bret Hart in TNA and siding with Roode. I thought it made good sense when I read that Hart came to TNA to present The Stampede Bulldogs as new members of the roster, but Hart as heel siding with Roode... I don't know
But the match and the build up sounded great, and although I don't like Roode's gimmick all that much, it's good for the gimmick that he retained.
Monsters Ball Tag Team:
Again I have to say that I don't know what to think of the return of Immortal, and I was a bit thrown of by the fact that Abyss was in it... Guess the storyline with Joseph Parks/Abyss is scrapped in your diary?? Anyways, Jarrett back and eventually becomes a face sounds okay, and him bringing in Foley for the Monsters Ball match was actually surprisingly good. Foley pinning Bully Ray was the right way to go, even though I like Bully Ray's gimmick.
Anderson vs. Hannigan:
Again two new and former WWE superstars. The build up sounded good and believable, and the result was okay, although I would have liked Hannigan to get the win by cheating some how.
X Division Championship:
Interesting, and good, to see that you're keeping the X Division title on Aries. Liked the build up description here too, but I guess that Aries is still a heel in your diary?? Aries vs. RVD has "great match" written all over it, and seeing that it got over 15 minutes, it sounded just like that, a great match. Don't quite know if I liked Aries making RVD tap, but if you were looking to make Aries look strong, you did the job.
Muta vs. Joe:
Muta and Cornette is definitely some interesting addition to your roster, and I like the concept of the international challenge quite a lot. The build up made Joe look good, so having Muta win makes Muta look quite strong. And good decision to have Cornette interfere, taking nothing from Joe that way.
Tag Team Championships:
WGTT in TNA... Well, okay
Not hating it, but not marking either. Having them taking the titles from Joe and Magnus was... well... what happened I guess :P WGTT against MCMG sounds like an interesting match, and Benjamin getting the win by holding the tights tells me that Benjamin and Haas are heels?
Ultimate X:
What can I say... Almost no matter who you put in an Ultimate X match, the match turns out great. And a good way to start off the show. Like that you're using Doug Williams, and I guess this means that Low Ki and Lethal is back in TNA?? Or was it just for the one night?? Daniels winning was okay. No matter what, the attendance got a great start to the night.
Critique:
My only critique is that there was a few spelling mistakes, and the color was VERY disturbing for the eyes
Would definitely be interesting to see what you come up next...

To any mod: Wouldn't it be possible for a section for TEW/EWR Diaries?? Maybe like the BTB section??
Learning to break kayfabe
Join Date: Apr 2012
Posts: 16
Points: 0
Re: EWR/TEW Discussion Thread
---
Anyone got a link to a 1998 scenario? All the ones I've seen have been taken down.
Re: EWR/TEW Discussion Thread
---
So quick question. I've been watching TNA for a long time, but I've never ever watched an episode of Explosion... When those of you who've played with TNA, do you keep Xplosion or do you scrap it??
Regularly Beating Up James Ellsworth
Join Date: Dec 2006
Location: Boston, MA
Posts: 3,160
Points: 1,221
Re: EWR/TEW Discussion Thread
---
Learning to break kayfabe
Join Date: Apr 2012
Posts: 16
Points: 0
Re: EWR/TEW Discussion Thread
---
Sorry I meant EWR.
Regularly Beating Up James Ellsworth
Join Date: Dec 2006
Location: Boston, MA
Posts: 3,160
Points: 1,221
Re: EWR/TEW Discussion Thread
---
Re: EWR/TEW Discussion Thread
---
I've signed John Hennigan, Joey Matthews and Melina Perez to TNA and I'm gonna have them in roles/gimmicks like back in MNM.... What gimmicks do you think I should put on them??
Posting Rules

You may not post new threads

You may not post replies

You may not post attachments

You may not edit your posts

---

HTML code is Off

---