Craziness. Insanity. Stupidity
Join Date: Aug 2003
Location: In my own little world
Posts: 21,965
Points: 5,487
Official WWE 2K15 Thread
---
Ok, we seem to be getting a bunch of new threads for the game with bits and pieces of info scattered around. Time to keep it to just one thread now guys
. I shall do my best to update this first post with new info and whatnot. Promise. Kinda.


Release Dates

NA - October 28, 2014
Eur - October 31, 2014

Platforms

PlayStation 3
PlayStation 4
Xbox 360
Xbox One



Quote:

Last year's entry in the WWE franchise--WWE 2K14--was in a weird spot. 2K secured the WWE license and essentially shipped the game that THQ and Yuke's were finishing before the former company closed its doors, giving Visual Concepts little time to put its mark on the 2K14 product. That's not the case with WWE 2K15. This year, the team at Visual Concepts wants to apply the same level of care it takes with the NBA 2K series to its WWE games.

Unfortunately, it's too early for 2K to show the game in action for any platform, but we did see some examples of the NBA 2K influence. For starters, the PlayStation 4 and Xbox One versions of the game will use the same head- and body-scanning techniques Visual Concepts used for NBA 2K15. 2K showed this in the form of an ultra-detailed model of John Cena's head--various bumps and scarring were immediately visible. While impressive by itself, seeing it side-by-side next to Cena's head model from last year made the leap in detail that much more apparent. There was also a brief demonstration of Cena's facial expressions that were bordering on uncanny valley levels of detail. 2K said that around 90 percent of the people planned for the roster have already been scanned, including WWE Hall of Famer Hulk Hogan (who was announced as part of the roster at E3, along with Bray Wyatt, Roman Reigns, Cesaro, and Cena).

The PS3 and Xbox 360 versions of the game won't have the benefit of the head- and body-scanning tech since it, according to 2K, was developed specifically for the PS4 and Xbox One hardware. Wrestler models will still see a major bump in overall detail, as evidenced by another side-by-side comparison between John Cena of 2K14 and the Cena of 2K15.

Visuals Concepts will also bring its extensive expertise in high-quality commentary to the table. The development team managed to not only get Michael Cole and Jerry "The King" Lawler on for the play-by-play, but also recorded both of them in the same room at the same time, creating an opportunity for natural banter that mimics what you might hear on TV. Indeed, according to 2K, this means the duo has about 50 times more lines than in previous games with about 30 to 35 hours of dialogue recorded in total.

And that's where things left off. No discussions of modes or gameplay specifics quite yet. 2K also teased some improvements in animation, so we're anxious to see that, as well as how improved character models and commentary will all come together before the game's release on October 28.

Source: http://www.gamespot.com/articles/e3-.../1100-6420396/






Quote:

n 2K Sports does motion capture for its WWE game, it does so with a full, regulation, touring ring provided by the wrestling circuit. Turnbuckles, ropes, steps, even those dastardly kendo sticks hidden underneath. The WWE sends an official ring setter-upper to make sure it's all regulation whenever they're filming.

Yes, Mark Little, WWE 2K15's executive producer, has jumped off of the top rope.

"It hurts like a —" Little said, catching himself before saying what I figured to be a 12-letter word. "I jumped off onto one of our thin crash pads and still hurt myself. It hurts. It really hurts."

Motion capture is just one realm in which 2K Sports is promising a much more polished gem when this game arrives in late October. Last year, the explosion of Planet THQ sent everything it owned hurtling through space; the team at Visual Concepts, 2K Sports' in-house studio, woke up one morning with a huge asteroid called WWE in its back yard, wondering what to do with it.

So last year wasn't really the time for overhauls. Work already had begun on the 2013 edition of the game when THQ cratered in January. After acquiring the license and the game, 2K's influence was seen mostly in its marketing, built largely by Yuke's Future Media Creators, which has made WWE video games going back to 2000.

"Obviously we were all very happy to be able to get the license, be a part of the WWE universe, bring on a new team, and still get a game done in the midst of what was an absolute disaster," Little said. "So the fact we were able to get WWE 2K14 done is a testament to everybody who was involved in that project."

But it was still a game that showed a lot of age and a lack of polish in its core gameplay and visuals, and commentary. This is where Visual Concepts comes in. In its first full year managing the game — and the series' debut on PlayStation 4 and Xbox One — Yuke's still is a full partner in development, but Little vows that WWE 2K15 will show the polish and attention to detail that have made the NBA 2K series so highly regarded.

That's where the wrestling ring comes in. Little says WWE 2K15 will feature at least five times the animations of any previous WWE title and while that's something developers across all sports titles like to tout, its benefit should be recognizable in this one. WWE 2K has suffered from a lot of popping in and out of animations, some rather brutal transitory movements, and very long animations that instead of being interruptible by the player, appear to be sped up.

It should be noted here I did not see any gameplay in what was basically a table-setting discussion at E3 2014 with Little. These are his assurances, not my impressions. Still, 2K's basketball title is well known for having animations upon animations that make its brand of basketball fluid and balletic, and give players a greater sense of control over the players. That's what WWE 2K15 is going for.

Supporting that will be full head and body scans for basically every wrestler, and I was shown comparisons of John Cena in WWE 2K14 and what he looks like after the scan. Straight away I noticed Cena now has creased lower eyelids, which does a lot for how you judge the realism of his look. I was shown some new facial expressions, also taken with the head scan — so this was Cena himself making the faces. The lighting systems used on the NBA 2K series also will help out, removing the plastic sheen bare skin had in the past. Little said the new lighting and rendering systems will be a part of the Xbox 360 and PS3 versions as well as the next-generation version.

Bodies also will be better proportioned — Little showed me Cameron, one of the Divas and a star of their reality show. Cameron was based on a more generic female body type in WWE 2K14; her curves are more accurate in the latest modeling. Clothing and other textures also are improved under better lighting, especially Cena's trademark jorts.

In gameplay, Little didn't get into specifics but laid down the game's new goal: "We're not a fighting game featuring WWE superstars." Visual Concepts wants matches to have a pacing similar to that of a real WWE event. Little concedes the basic impossibility of replicating something scripted, but has it as a goal anyway, just to give matches less of a free-for-all tone.

"At no point do I think we'll get it to be quite the same as a broadcast, just because of the scripted nature of the event, especially between two humans," he said. "The choreogrpahy that goes on in a match in the WWE is a very different thing than what we'll be able to replicate. But what we will be able to bring to life is that opportunity to have that experience. So if you want to use the ring psychology of a wrestler, the match will play out like a normal wrestling match should."

I asked if this meant the toolkit players have used to construct rivalries, storylines, run-ins and other staples of televised pro wrestling also would get an overhaul. The toolset is very deep, but users are thrown into its deep end with a balky tutorial and a laborious assembly process. Little wasn't commenting on that feature today, but said, "I think you should expect us to build upon what's been there. Some of it's going to be rethought, specifically inside the context of a match, we're going to rethink of a lot."

The roster reveal is a huge marketing campaign for 2K Sports, so there was no way I was getting much more than a peek at E3. However, Bray Wyatt will make his debut in this series (though the man who portrays him appeared as Husky Harris in WWE '12, and be joined by mainstays like Cena and Hulk Hogan, as well as another star on the rise, Roman Reigns.

Finally, Visual Concepts is going to bring its best-in-class commentary to bear on WWE. No other sports studio does presentation like Visual Concepts, so when they say they're improving the presentation, it rates plenty of trust that they are. Announcers Michael Cole and Jerry Lawler have now spent about 35 hours in the booth recording new lines — most of them together. I heard an introductory clip in which they bantered about The Undertaker and it sounded a lot more natural. Lawler, recorded separately, had a tendency to overact as himself and here he is what he's supposed to be on the show — the analyst, chiming in with his take on whatever Cole has just described.

My sense of it is that Visual Concepts is very much in charge of this project, with Yuke's still very much needed to implement the polish and the changes and improvements 2K is feeding them. "It's a partnership between the two of us," Little said. "In a lot of areas in the game, yes, we're the one fronting that up. But it's still very much a partnership.

"Yuke's has a very long history of making this game, and some people would tell you it's good and bad, but they have a lot of expertise and knowledge about making WWE wrestling games," he said. "My job is to find a way to pull the best out of both groups."

Source: http://www.polygon.com/2014/6/12/580...review-e3-2014

Pre-Order Bonus: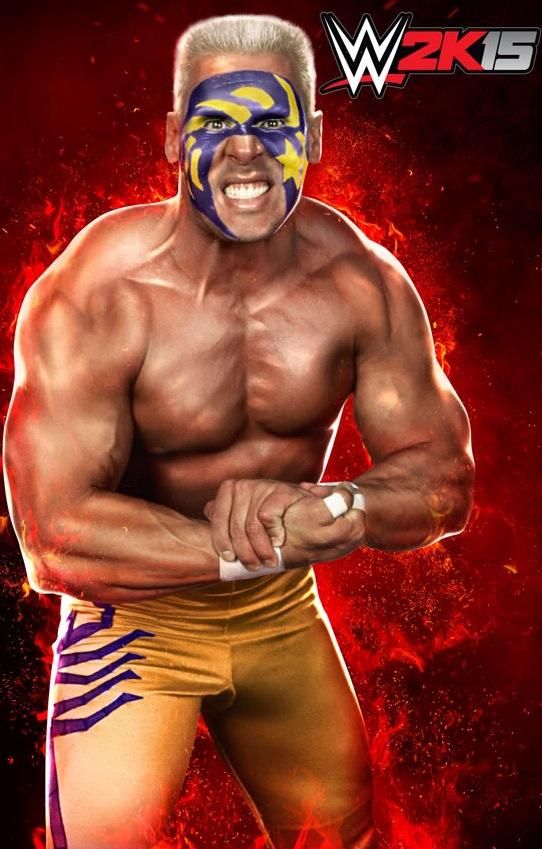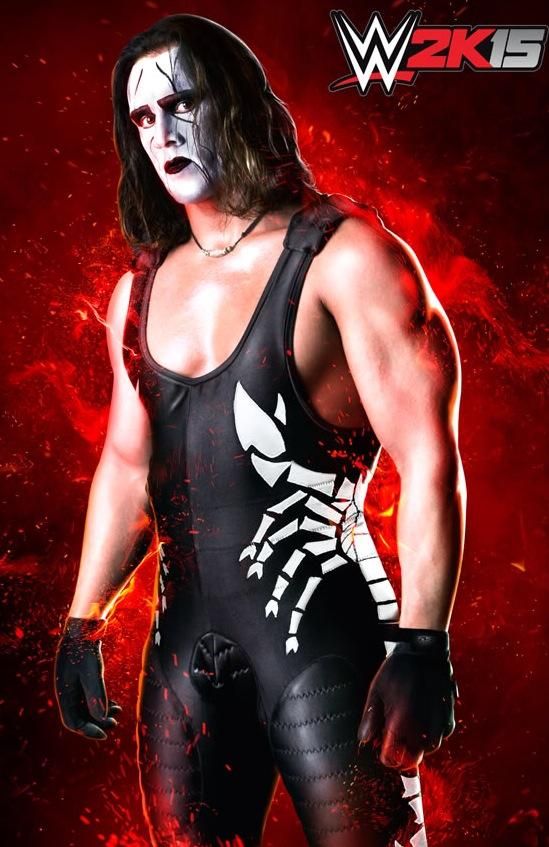 Roster Announcement



Quote:

WWE 2K15" Roster Reveal hosted by Stone Cold Steve Austin featuring John Cena, Hulk Hogan, Roman Reigns, Sheamus and Cesaro on Saturday, August 16 at 10 AM PT. In addition to speaking about their respective WWE careers, the panelists will reveal the official roster for 2K's upcoming WWE 2K15 video game, which is available October 28.

Source: http://www.wwe.com/shows/summerslam/...ckets-26495292


CAREER MODE UPDATE!



Quote:

Last year, WWE 2K14 electrified with its sprawling campaign mode, 30 Years of Wrestlemania. 2K15 is looking to tell a more focused, up-close-and-personal story than the broad historic view offered in 2K14. 2K Showcase will be broken up into two episodes, each one focusing in tightly on an epic rivalry from the WWE's past. Think of them as mini-documentaries of a sort. Could it be Rock vs Austin? Undertaker vs Kane? 2K hasn't spilled the beans just yet, but rest assured we'll be the first to know, and when we do, so will you. If the excellent 30 Years of Wrestlemania was any indication, though, the authenticity of the presentation will make these rivalries a treat to play through.

In addition to reliving these golden WWE memories, you'll finally have a true, discreet career mode for your created wrestlers in MyCareer. This mode has been lifted from NBA 2K14 and adapted to the WWE environment. While I didn't think the mode had the right synergy with the NBA, the WWE seems like a logical place to apply it. Imagine replacing all those cheese-ball, amateur hour characters and cutscenes with authentically voiced and mo-capped WWE Superstars. You get the picture. Exact details of the mode are still forthcoming, but we do know that it will be on the current-gen version only. Sorry, 360/PS3 stalwarts.

No matter what version you play, though, you'll get to enjoy the fruits of Visual Concepts' involvement. Over 50 days worth of motion capture sessions went on at 2K's state-of-the-art mo-cap facility, where WWE Superstars spent hours getting their signature moves digitally recreated. All told, WWE 2K15 features five times (FIVE TIMES! FIVE TIMES!) the animation data of 2K14. Thankfully, just as much effort has gone into improving the way the game sounds, the color commentary in particular. Over four times as many lines were recorded this time around, which should go a long way towards spicing up what has consistently been one of the franchise's presentational low points.

http://uk.ign.com/articles/2014/08/0...+%28IGN+All%29

Holy FUCK at how realistic it (apparently) looks!




Hulk Hogan Special Edition Details:



Spoiler for Hogan Edition:
Re: Official WWE 2K15 Thread
---
Craziness. Insanity. Stupidity
Join Date: Aug 2003
Location: In my own little world
Posts: 21,965
Points: 5,487
Re: Official WWE 2K15 Thread
---
I didn't even see it since nobody had posted in it for a couple of months
. Like I said, everyone seems to be creating new threads for every tiny bit of news or rumour so it's hard to keep track. Oh well, this is done, stickied and has OFFICIAL in the title so it'll do. The section was starting to become a bit of a mess lol.
Re: Official WWE 2K15 Thread
---
Quote:
I didn't even see it since nobody had posted in it for a couple of months
. Like I said, everyone seems to be creating new threads for every tiny bit of news or rumour so it's hard to keep track. Oh well, this is done, stickied and has OFFICIAL in the title so it'll do. The section was starting to become a bit of a mess lol.
It was getting to be a mess for sure.
Making James Ellsworth GET MY BAGS
Join Date: May 2012
Posts: 4,134
Points: 130
Re: Official WWE 2K15 Thread
---
Re: Official WWE 2K15 Thread
---
Quote:
nice find, source?
---
Are you ready? #undisputed

---
Last edited by wrestlinggameguy; 06-12-2014 at

11:51 AM

.
Making James Ellsworth GET MY BAGS
Join Date: May 2012
Posts: 4,134
Points: 130
Re: Official WWE 2K15 Thread
---
^ Oh no it's fake :/

Re: Official WWE 2K15 Thread
---
Quote:
^ Oh no it's fake :/

aw, I was like
then I was like
---
Are you ready? #undisputed

Re: Official WWE 2K15 Thread
---
---
Forum Championship title reigns:
3x (and first ever) Beat the Clock Champion
1x NXT Champion
Making James Ellsworth GET MY BAGS
Join Date: Aug 2010
Location: Reno, Nevada
Posts: 4,423
Points: 24
Re: Official WWE 2K15 Thread
---
Looking forward to hearing about new details. This is gonna be the first WWE game with GREAT graphics (for its time) in who knows how long
---
Spoiler for Currently Marking For:
Posting Rules

You may not post new threads

You may not post replies

You may not post attachments

You may not edit your posts

---

HTML code is Off

---