Heel Turn on James Ellsworth
Join Date: Mar 2004
Location: In Kate Upton's Bed
Posts: 2,078
Points: 4,590
Re: Raw Digitals
---
Maryse,Natalya, and Eve looks great

Gail and Bellas look good
---
BIANCA BEAUCHAMP, MY GODDESS!!!
KATE UPTON, MY SECOND GODDESS!!!
RAQUEL (TNA), MY THIRD/WRESTLING GODDESS!!!
CHARLOTTE MCKINNEY, MY FOURTH GODDESS!!!
PAIGE, MY BRITISH/FIFTH GODDESS!!!

Re: Raw Digitals
---
eve, natalya and laycool are all yummy
---
Alone

From childhood's hour I have not been
As others were — I have not seen
As others saw — I could not bring
My passions from a common spring —
From the same source I have not taken
My sorrow — I could not awaken
My heart to joy at the same tone —
And all I lov'd — I lov'd alone.

-Edgar Allen Poe
Re: Raw Digitals
---
lol That pin was hot.
Few adventures require staying home
Join Date: Jan 2006
Location: AC, California
Posts: 7,725
Points: 0
Re: Raw Digitals
---
I'm not sure why LayCool keeps showing up on Raw, but the pin was the best part of the match. Not the fact that Layla got the win, but the actual pin itself.
---
Sig - Me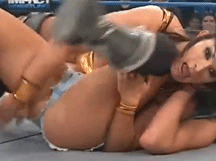 Re: Raw Digitals
---
Maryse looks amazing. I'm loving this Bellas/Gail fued. Match was alright.
---
Learning to break kayfabe
Join Date: Nov 2009
Location: Kingdom of Saudi Arabia
Posts: 176
Points: 3
Re: Raw Digitals
---
5/10.

Maryse looks ok.
---
PG ERA = Dark age in WWE
Divas division SUCKS!!!
NO storylines,
NO Bra 'n' Panty Matches,
NO
Mickie James!!
Re: Raw Digitals
---
Sadly these don't work for me...
Posting Rules

You may not post new threads

You may not post replies

You may not post attachments

You may not edit your posts

---

HTML code is Off

---