Heel Turn on James Ellsworth
Join Date: Mar 2005
Location: WCW Power Plant
Posts: 2,452
Points: 113
Re: Daily Diva December 30 - Kelly
---
What the hell is that? It looks like Tom Cruise in a blonde wig.
---
Owen Hart and Bam Bam Bigelow for the 2017 WWE Hall of Fame.
Latest Classic Spot:
August 2 1999 Raw
Guy in the front row with a "Is Nitro still on?" sign.
Asking JAMES ELLSWORTH for Wrestling Advice
Join Date: Jul 2009
Location: England
Posts: 267
Points: 27
Re: Daily Diva December 30 - Kelly
---
Have to agree there, i've always thought there was a certain masculine quality to her face and as such have never been able to rate her. Genius to point out the Tom Cruise similarity, well done!

Also seeing some Micheal Schumacher in this particular pic.
Few adventures require staying home
Join Date: Jan 2006
Location: AC, California
Posts: 7,725
Points: 0
Re: Daily Diva December 30 - Kelly
---
Those glasses look horrible on her.
---
Sig - Me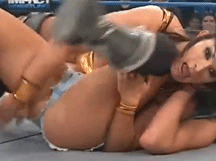 Learning to break kayfabe
Join Date: Nov 2009
Location: Kingdom of Saudi Arabia
Posts: 176
Points: 3
Re: Daily Diva December 30 - Kelly
---
5/10.

She is not good looking in COMPLETE clothes!
---
PG ERA = Dark age in WWE
Divas division SUCKS!!!
NO storylines,
NO Bra 'n' Panty Matches,
NO
Mickie James!!
Posting Rules

You may not post new threads

You may not post replies

You may not post attachments

You may not edit your posts

---

HTML code is Off

---