Asking JAMES ELLSWORTH for Wrestling Advice
Join Date: Mar 2011
Posts: 484
Points: 0
Re: Halo 4-The NEW rage thread
---
Quote:
If you get it free then it is going to be taken awayfrom you on the 18th. MS fucked up and then they made a BS excuse that it was a gift from 343 and them, to have a free 1 week trial, pretty funny actually.

Anyway, this is a troll thread.
Well that's shit. At least I enjoyed my free week.
Re: Halo 4-The NEW rage thread
---
No manuals have been standard for a few years now.

Installs are not mandatory so I don't see how it"installed itself". The only mandatory install is the MP and you only need disc 1 to run both SP and MP.

DLC has also been a standard since the first year of this gen. Stop bitching , you didn't even buy the game so why complain about more money?

So, you're complaining about the word"infinity"? Pathetic dude

Overall, you sound like a whiny crybaby and you're just looking for reasons to complain.You're complaining about standard practices for years, get over it. You say your wife gives you a gift and this is how you react? Jeeze, you must be fun to be married to
Re: Halo 4-The NEW rage thread
---
does your wife return your lame ass presents too?
---
Regularly Beating Up James Ellsworth
Join Date: May 2005
Location: Fecal Matter
Posts: 3,103
Points: 0
Re: Halo 4-The NEW rage thread
---
You beat her when she beats you in video games. Don't you?
---
I'm the black guy.
Re: Halo 4-The NEW rage thread
---
Quote:
Awhile back I posted a rage thread on Halo 4.

I swore never to buy this game.

And I didn't. Tonight my wife hands me something..she says "Merry early Christmas". It's Halo 4.

Fuck.

Ok. Open it up. and HERE WE GO:

THERE IS NO FUCKING MANUAL. NO INSTRUCTION MANUAL. Are you fucking kidding me? A $60 dollar game and NO manual. So like a fucking moron I figure disc 2 has the online gameplay. Pop it that in..

"PLEASE WAIT WHILE THE GAME INSTALLS". What the flying fuck? I didn't ASK THIS TO BE INSTALLED.

5 minutes later, meanwhile I'm so angry already I'm punching my own nutsack to bring myself back to earth, its done. "PLEASE INSERT DISC ONE".

Is this Playstation? Insert disc one.. "Please Wait for an update"
Jesus fucking christ. You know what. I'm sorry Jesus, Your name has no business here. Neither does God, Mohammad, Buddha and all other religious people who helped created this world. Your absence during the fucking design on this game was clearly absent and not requested so you are pardoned here.

Oh look. The front screen. "NEW MAPS ARE AVAILABLE FOR DOWNLOAD".

Go FUCK YOURSELF.

You want MORE MONEY. MORE MONEY. Less than 2 months in.

Infinity is matchmaking? Ok. WHAT THE FUCK IS THIS? An INTRO? Shut the fuck up you bitch.

This game.. Fuck...
The funniest post I've read on here in a minute.
---
False Prophets
Join Date: Apr 2006
Location: Somewhere
Favourite(s): Toni Storm, Sasha Banks, Io Shirai, Mandy R, Marys
Posts: 12,539
Points: 5,940
Re: Halo 4-The NEW rage thread
---
Da fuck is this nonsense?
---
Toni Storm | Sasha Banks | Asuka | Io Shirai | Mandy Rose | Lacey Evans | Maryse | Hana Kimura | Nixon Newell | Priscilla Kelly
Thanks to CJ and RKO361 for the avy & gifs.
Asking JAMES ELLSWORTH for Wrestling Advice
Join Date: Mar 2011
Posts: 484
Points: 0
Re: Halo 4-The NEW rage thread
---
OPs complaint would've been valid if it addressed the lack of retro style box art.
Re: Halo 4-The NEW rage thread
---
Your raging because there's no manual? ARE YOU FUCKING KIDDING ME!? Who the hell reads the manual? Troll harder brah.
Hunter of Invisible Game
Join Date: Jul 2006
Location: highway jammed with broken heroes on a last chance power drive
Posts: 37,904
Points: 15,751
Re: Halo 4-The NEW rage thread
---
Funny since Halo 4 is the first Halo game i've played and i'm not having any problems figuring it out.

I chuckled though.
---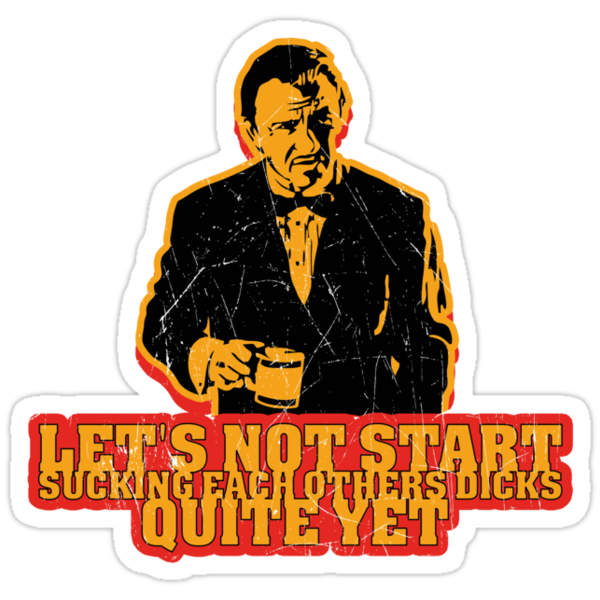 Re: Halo 4-The NEW rage thread
---
Quote:
Your raging because there's no manual? ARE YOU FUCKING KIDDING ME!? Who the hell reads the manual? Troll harder brah.
Well... First off my wife is just fine thanks. She knows what she bought me-Sometimes I swear she does it on purpose
But..I digress.. To the rage...
I wouldn't need a manual.. IF I FUCKING KNEW WHAT "INFINITY" WAS. Wasn't that called MATCHMAKING in the previous 4 games? So clearly I'm a fucking mentally challenged, because when I think of the word "matchmaking", which isn't a word to begin with-my #1 synonym that should come to mind if "Infinity".
Right. Insanity is more like it.
I bitch about no manual because I have no idea also what weapons are stronger than others. I just bought Madden '13-THAT had a manual. Assasin's Creed 3? YES. A MANUAL. It would of also helped to tell me how to install the friggen thing. Halo 4 came with 2 discs-#2 was matchmaking. I have no clue still was Disc 2 does-because it DOESN'T SAY ANYTHING ON IT.. Oh let me check the instructions-OH FUCK THERE ARE NONE. YOU JUST FIGURE IT OUT YOU ASSHOLE. THANKS FOR YOUR $60 BUCKS.
I also like having a manual because they show you once how to do something-climb, use a special technique or move, ect. Once. So if I forgot how to do something I can check the MANUAL. MANUALS ARE REQUIRED. What a cheap fucking company-no manual. Every OTHER HALO GAME has a manual.
I cannot believe they released a map pack looking for more money. No WONDER they dropped the price down $30 bucks. I'm sure it sold just fine at release, but now I understand why that was done. Did this game seriously ask for more money? Should I be shocked? No I should be more shocked these asshats didn't ask for more money for maps AND the "privilege" to play SWAT like Halo 4 did.
I will lessen my rage a bit on this game as I started the campaign-and I think it's actually pretty good compared to Halo 4, 3 and ODST.
But the maps. Wow. Awful. Rinse. Wash. Repeat. I lack the originality to create a decent map, but if programmers make millions and put people like Curt Schilling in the poor house these fucks must be the same assholes who made Ghostbusters for the NES, the CDI and Virtual Boy. I swear they include a forge option not for your amusement, but a cheapfuck way to steal a good map from a 9 year old who designs something intelligent. They probably send him some Halo 4 T-shirts and re-work the map and charge $3.33 for it.
The graphics are better in the campaign thus far, but still pretty bland. Maybe it's time for the 720 with the Xbox 360 getting close to 8 years old-or maybe it's time to stick this dog into garbage bag and toss it in the landfill.
---
Renew my subscription...bwhahahaha!!
---
Last edited by SP103; 12-16-2012 at

04:48 PM

. Reason: Not enough rage.
Posting Rules

You may not post new threads

You may not post replies

You may not post attachments

You may not edit your posts

---

HTML code is Off

---