my ps3 doesnt play games or blu rays
---
didnt know where to put this but my ps3 hasnt been working for 3 months ive tried fixing it with everything ive read online and seen on youtube tried recovery meru ,cleaning the lens,started a demo then pressing xmb button and nothing has worked was hoping if anyone here had any other ideas on how to fix it before i decide to buy a new one
Moron
Join Date: Apr 2011
Location: US
Posts: 10,995
Points: 0
Re: my ps3 doesnt play games or blu rays
---
how old is it? I got mine in the MGS4 bundle. the eject button is broken now (have to manually eject it via menu), the DVD/BluRays skip around a lot, and just recently the connectivity goes in & out a whole. might just be getting old.
Re: my ps3 doesnt play games or blu rays
---
had it for 2 1/2 years it keepps saying file system is corrupted ive restored it like 50 times ive also reformatted the drive ..still says its corrupted it still plays dvds and cds and everthing else is still good
These days I find beauty as depressing as years beyond my time.
Join Date: Dec 2008
Location: Los Angeles
Posts: 13,634
Points: 1,346
Re: my ps3 doesnt play games or blu rays
---
Is the warranty still good?
---
MVP
Re: my ps3 doesnt play games or blu rays
---
no the warranty isnt good and ive already opened it to clean the lens
Re: my ps3 doesnt play games or blu rays
---
Sounds like your blu ray drive is completely fucked. There's two ways to go about fixing this, either buying a mint or brand new blu ray drive on ebay which will range from $50-$80 depending on the condition and replacing the drive yourself with instructions on the net, or sending it to Sony, seeing as how your PS3 is out of warranty it'll cost $99 plus tax and shipping to get it repaired, then you'll have to suffer through the 3-4 week turnaround time. My suggestion is to go the do-it-yourself route since you seem to be knowing what your doing when it comes to taking it a part, but if you're wary then send it to an independent repair shop, it'll still cost you about $80 for them to replace your drive for you, but the turnaround time will be way quicker than Sony. Depending on rather or not there's one in your town it'll take a few hours-3 days to get your PS3 fixed and returned to you.
Re: my ps3 doesnt play games or blu rays
---
yea theres a place that fixes ps3s but if im going to spend money i might as well get a new one and just use this one on the side for games i buy online..oh forgot to mention if i leave the ps3 off for a few hours and put a game in it the game icon will load but when i select it i get a error screen but after that i put a game in i see the little loading icon in the corner after 15secs i get a clicking noise ..figure maybe there was alittle hope for the bluray drive since it still loads even tho i get a error or do you think its still a lost cause
Re: my ps3 doesnt play games or blu rays
---
Yeah....no it's fucked bro. If your PS3 wasn't accepting/ejecting games/dvd/blu-ray discs at all then this would be a fairly easy (and cheaper) fix, but no, it has too many problems, what's strange is that you mentioned that it reads dvds, and you cleaned the laser yourself, so I can't see the laser being a problem any longer, so I'm guessing it's something far more complex causing the issue, and your drive is just fucking dead basically.
Re: my ps3 doesnt play games or blu rays
---
You're probably better off just buying a new one. Safest way to get around it.

You can pick one up pretty cheap these days!
Re: my ps3 doesnt play games or blu rays
---
Just get a xbox360
---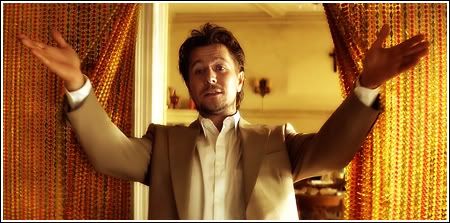 Follow me on twitter @TheManJordo
Posting Rules

You may not post new threads

You may not post replies

You may not post attachments

You may not edit your posts

---

HTML code is Off

---