Re: Currently Playing
---
Metro 2033 (360)
Re: Currently Playing
---
Currently trying to get some levels on Guild Wars 2 in-between work and sleep.
Unregistered
Join Date: Aug 2009
Posts: 3,593
Points: 15
Re: Currently Playing
---
I'm still working on Budokai 3. All I've got left to do is unlock Gotenks, Saibamen and Cell Jr. As well as finish the World Tournaments, so I can have all the trophies.

Also, I'm working on Crash Team Racing for the PS1.
Asking JAMES ELLSWORTH for Wrestling Advice
Join Date: Mar 2011
Location: In a ball of yarn.
Posts: 420
Points: 353
Re: Currently Playing
---
After spending nearly 3 years building a FFXI private server I decided to call it quits and start playing EVE again.
http://www.eveonline.com
I had played EVE back in 2006 but lost all my old character info and the CD Key so I was unable to retrieve my old account. So starting over. I'll spend at least 6mos on it and then decide on the next year or two after that.
Re: Currently Playing
---
The Elder Scrolls V: Skyrim (Xbox 360)
---
As long as there's a Triforce, there will be a Zelda;
as long as there's a prosperous kingdom, there will be an evil bent on destroying it;
and as long as there's an oppressive force threatening Hyrule, there will be a boy...
in a green tunic, silver shield, and magic blade to stand against it.
Re: Currently Playing
---
Super Puzzle Fighter II HD Remix (Xbox 360)
---
Avy and Sig - CJ
Re: Currently Playing
---
Minecraft xbox360
---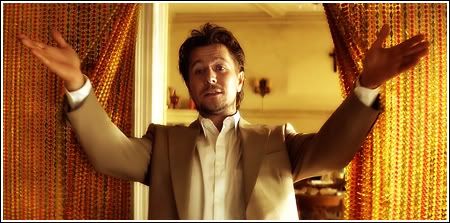 Follow me on twitter @TheManJordo
Re: Currently Playing
---
Fire Emblem: Awakening Demo (3DS)
---
Quote:
You're fucken damn right, you've rustled my jimmies & I assume everyone else's!!! I tell you what, I'll pay your airfare over to Melbourne, it will only be a one way ticket though, because I will KILL you, you child molesting fuckwit!!!
False Prophets
Join Date: Apr 2006
Location: Somewhere
Favourite(s): Toni Storm, Sasha Banks, Io Shirai, Mandy R, Marys
Posts: 12,539
Points: 5,937
Re: Currently Playing
---
Metal Gear Rising Demo(360)
---
Toni Storm | Sasha Banks | Asuka | Io Shirai | Mandy Rose | Lacey Evans | Maryse | Hana Kimura | Nixon Newell | Priscilla Kelly
Thanks to CJ and RKO361 for the avy & gifs.
Posting Rules

You may not post new threads

You may not post replies

You may not post attachments

You may not edit your posts

---

HTML code is Off

---