Re: Currently Playing
---
Metro 2033 (360)
Re: Currently Playing
---
Currently trying to get some levels on Guild Wars 2 in-between work and sleep.
Unregistered
Join Date: Aug 2009
Posts: 3,593
Points: 15
Re: Currently Playing
---
I'm still working on Budokai 3. All I've got left to do is unlock Gotenks, Saibamen and Cell Jr. As well as finish the World Tournaments, so I can have all the trophies.

Also, I'm working on Crash Team Racing for the PS1.
Asking JAMES ELLSWORTH for Wrestling Advice
Join Date: Mar 2011
Location: In a ball of yarn.
Posts: 420
Points: 353
Re: Currently Playing
---
After spending nearly 3 years building a FFXI private server I decided to call it quits and start playing EVE again.
http://www.eveonline.com
I had played EVE back in 2006 but lost all my old character info and the CD Key so I was unable to retrieve my old account. So starting over. I'll spend at least 6mos on it and then decide on the next year or two after that.
Re: Currently Playing
---
The Elder Scrolls V: Skyrim (Xbox 360)
---
As long as there's a Triforce, there will be a Zelda;
as long as there's a prosperous kingdom, there will be an evil bent on destroying it;
and as long as there's an oppressive force threatening Hyrule, there will be a boy...
in a green tunic, silver shield, and magic blade to stand against it.
Re: Currently Playing
---
Super Puzzle Fighter II HD Remix (Xbox 360)
---
Avy and Sig - CJ
Re: Currently Playing
---
Minecraft xbox360
---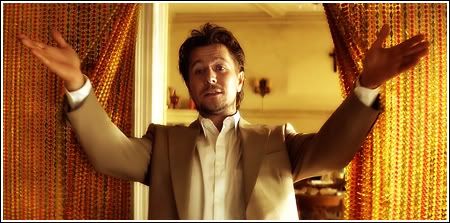 Follow me on twitter @TheManJordo
Re: Currently Playing
---
Fire Emblem: Awakening Demo (3DS)
---
Quote:
You're fucken damn right, you've rustled my jimmies & I assume everyone else's!!! I tell you what, I'll pay your airfare over to Melbourne, it will only be a one way ticket though, because I will KILL you, you child molesting fuckwit!!!
Re: Currently Playing
---
Metal Gear Rising Demo(360)
---
Gal Gadot | Shay Mitchell | Melissa Benoist | Demi Lovato | Margot Robbie | Chloe Bennet
Diane Guerrero | Vanessa Hudgens | Natalie Dormer | Camilla Mendes | Violett Beane
Thanks to CJ for the avy.
Posting Rules

You may not post new threads

You may not post replies

You may not post attachments

You may not edit your posts

---

HTML code is Off

---