Re: Currently Playing
---
Sonic Generations (360)
---
GLORY TO MANKIND
Underground Hip Hop Head
Re: Currently Playing
---
Arkham Asylum and City
Re: Currently Playing
---
Sleeping Dogs (X360)
---
Quote:
You're fucken damn right, you've rustled my jimmies & I assume everyone else's!!! I tell you what, I'll pay your airfare over to Melbourne, it will only be a one way ticket though, because I will KILL you, you child molesting fuckwit!!!
Playing Backstage Politics
Join Date: Apr 2004
Location: Sacramento, California, United States
Posts: 13,753
Points: 8,071
Re: Currently Playing
---
Star Wars: Knights of the old republic.
---

Current 5 fav strains
1. girl scout cookies (Hybrid)
2. Chernobyl (Hybrid)
3. Animal Cookies (Hybrid)
4. Purple Skittlez (Indica)
5. Pineapple jack (Sativa)


After 2 years ive now decided to update & change my user title again
Join Date: Jun 2005
Location: England.
Posts: 8,877
Points: 747
Re: Currently Playing
---
PS3:COD-BO2
Wheelman for James Ellsworth
Join Date: Sep 2011
Posts: 929
Points: 9
Re: Currently Playing
---
I've been enjoying the shit out of WWE13... but gonna try BO2.
Re: Currently Playing
---
Majora's Mask. Trying to beat the game without owl statue saves.

Fuck that Goron race. I hope the cheating bastards all die.
---
Quote:
Originally Posted by Rah
Is Sienfeld the one with George Costanza?
HUGH JACKMAN
Join Date: Jul 2006
Location: Hugh Jackman's pants
Favourite(s): Rowdy Roddy Piper
Posts: 10,221
Points: 5,183
Re: Currently Playing
---
Sleeping Dogs


It's basically GTA meets Yakuza.


I really love this game. There is a lot to do, looks pretty, and has a good story to go along with it. The only thing about games like this that gets me is that you look at the map and feel like there is TOO MUCH to do and you feel a tad overwhelmed.
---
Re: Currently Playing
---
Red Dead Redemption
---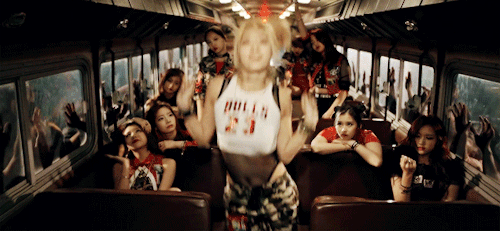 Re: Currently Playing
---
Just beat Dishonored for the first time today, and I have Hitman: Absolution on pre order, so come tomorrow it'll be Hitman, then i'll go back to Dishonored to run through the game in high chaos.
Posting Rules

You may not post new threads

You may not post replies

You may not post attachments

You may not edit your posts

---

HTML code is Off

---