Re: Elder Scrolls V: Skyrim Discussion Thread
---
conjuration magic is also pretty powerful once you can summon Dremora. Was always pissed that i put so much into Destruction magic and it wasnt that great at all. Blizzard always looked amazing but just never felt powerful.

Does anyone put use perks for lock picking and pick pocketing. Even being a sneaky bastard myself i never used any perk points in sneak. maybe next time when i create Arya
county road 233 under my feet
Join Date: Sep 2006
Location: Bury me with my guns on so when I reach the other side I can show him what it feels like to die
Posts: 17,284
Points: 31,340
Re: Elder Scrolls V: Skyrim Discussion Thread
---
My first playthrough I put perk points into lock picking and this time I haven't put a single one in it and I'm still good at picking locks. I've never put a point into pick pocketing. I never pick pocket unless a quest requires me to.
---
Re: Elder Scrolls V: Skyrim Discussion Thread
---
Went riding through the wilderness on Shadowmere and ran across a dead dragon. Got his soul though but don't know how it died unless it starved; heh
Re: Elder Scrolls V: Skyrim Discussion Thread
---
well since your focused on illusion magic you can cast calm on someone then pickpocket them and they wont be hostile or most of the time notice.

Always wanted to do pickpocketing just to steal all of someones armor and weapons. Just always thought it was funny thats possible. Leaving someone basically naked with no weapon and them not even knowing. plus theres that perk that lets you use potions by just putting it in the enemies inventory.
Hunter of Invisible Game
Join Date: Jul 2006
Location: highway jammed with broken heroes on a last chance power drive
Posts: 37,904
Points: 15,751
Re: Elder Scrolls V: Skyrim Discussion Thread
---
I saw some guy pickpocketed the clothes off everyone in Whiterun and then had the whole town attack him in a video.
---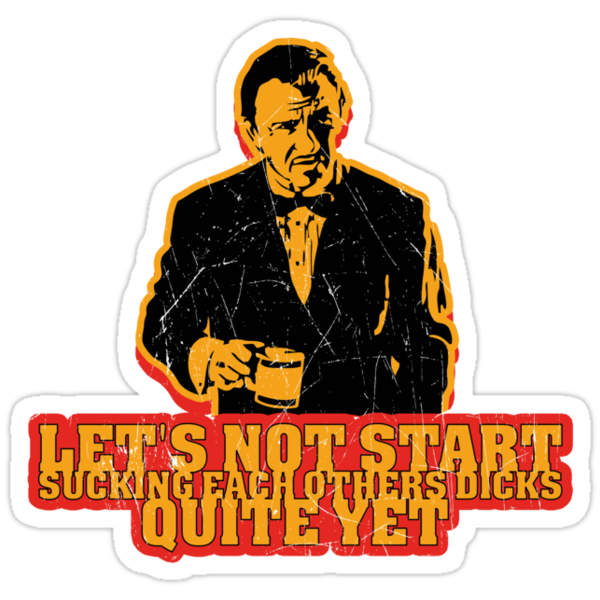 Re: Elder Scrolls V: Skyrim Discussion Thread
---
lol thats awesome. would love to do that but wouldnt wanna waste so many points in pick pocketing
county road 233 under my feet
Join Date: Sep 2006
Location: Bury me with my guns on so when I reach the other side I can show him what it feels like to die
Posts: 17,284
Points: 31,340
Re: Elder Scrolls V: Skyrim Discussion Thread
---
OK, the calm plus pickpocket does NOT work for me. lol every time I try it a guard comes to arrest me. I bribe him then kill him...so yeah it's not working.
---
Playing Backstage Politics
Join Date: Apr 2004
Location: Sacramento, California, United States
Posts: 13,609
Points: 7,522
Re: Elder Scrolls V: Skyrim Discussion Thread
---
Quote:
Originally Posted by
You're Pretty Good
View Post
anyone else see this?
my brother has it for PC and has nearly every mod. I'm scared that I might get sucked back into it.
yeah I downloaded the game so I could get that mod.
---

Strain = Lemon Cookies

SMOKE WEED EVERYDAY!

Re: Elder Scrolls V: Skyrim Discussion Thread
---
it always worked for me. thats how i got the achievement/trophy 50 lock picks and 50 pick pocketing. I guess it depends on what your trying to setal since there is a percentage you know. if you have 0% chance at stealing a Flawless Sapphire on someone i dont think that trick would help alot lol.

LC how bout you just go to jail and try to break out. i did that with my Illusion master and it was fun lol. Some jails have different ways of escaping like pushing over loose wall. i snuck and used pacify and walked right out with all my equipment. LIKE A BOSS
Re: Elder Scrolls V: Skyrim Discussion Thread
---
Quote:
How is the mage guild this time around? I Haven't even started it yet on any playthrough. Although, to be fair I have put at least 100 hours and I have yet to get past high horthgar in the MQ, and the only guild quest I have beaten is the companions which as you guys said was way too short.
I remember the first time I went to join the Mage Guild I got turned away because I couldn't perform the basic task of an Illusion spell. The spell that she gives you at the entrance only costs 130 magic, but me being a guy that never uses it I still had it at 100. So I had to find some robes, and other conjured items, to get my magic past 130. Was embarrassing...
Quote:
Does anyone put use perks for lock picking and pick pocketing. Even being a sneaky bastard myself i never used any perk points in sneak. maybe next time when i create Arya
Usually with most sneak characters, which is pretty much all of mine, I place points in both lock picking and pick pocketing. Lock picking helps because the top perk makes your picks unbreakable, so you can use as many as you want. Some very helpful perks in that tree. Pick pocketing is great especially when you buy some training lessons from people that increase your level for certain abilities, just steal your gold straight back once you're done.
Posting Rules

You may not post new threads

You may not post replies

You may not post attachments

You may not edit your posts

---

HTML code is Off

---