View Poll Results

: What do you think of the Greatest Hits cases?

I agree, their hideous!
19
20.00%
I like them
13
13.68%
I don't mind them
23
24.21%
It's the game that mattters, stupid!
40
42.11%
Voters: 95. You may not vote on this poll
Re: General Gaming Discussion
---
Quote:
Sleeping Dogs is on offer on Steam atm. Opinions on it? It LOOKS good, but I've heard very mixed reviews about the combat system.
One of my favourite games from last year, and one I feel is very underrated. The story to it is great and plays alot like Infernal Affairs did, in the sense that you're a cop infiltrating the triad to take them down. Still, it plays out a little differently than that film.
I also like it because I'm a big fan of the Hong Kong action movies. Plus the characters are pretty fun and entertaining. As for the combat it's fine. The gun mechanics are all good, nothing wrong with them. Didn't have any difficulty with it. As for the hand to hand. I found it to be a lot of fun pulling off some of the moves, breaking legs, arms, faces etc.. But it can seem to be very easy to master. Even with 10 guys around you.
Re: General Gaming Discussion
---
Decided to give online for Far Cry 3 a go.... Jesus man, I fucking suck. Been ages since I've played this type of shooter and I've really, really fallen behind on it. Gonna need to play a lot more to improve I think.
Re: General Gaming Discussion
---
---
Quote:
You're fucken damn right, you've rustled my jimmies & I assume everyone else's!!! I tell you what, I'll pay your airfare over to Melbourne, it will only be a one way ticket though, because I will KILL you, you child molesting fuckwit!!!
Hunter of Invisible Game
Join Date: Jul 2006
Location: highway jammed with broken heroes on a last chance power drive
Posts: 37,904
Points: 15,751
Re: General Gaming Discussion
---
OMG awesome.
---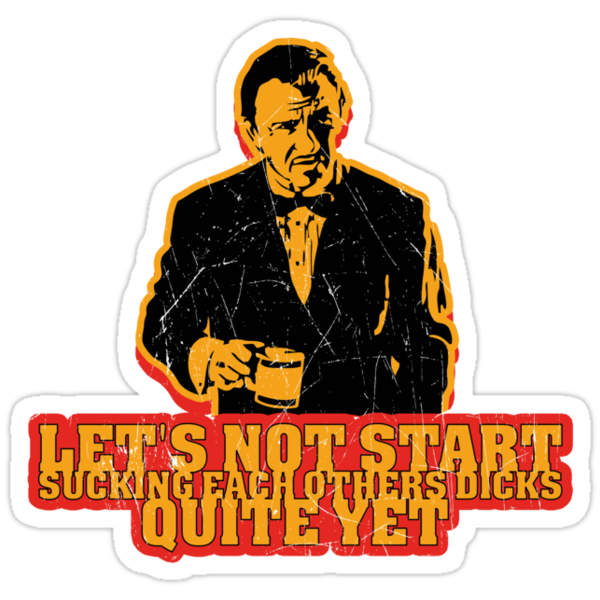 Re: General Gaming Discussion
---
That's got nothing on Barkley: Shut Up and Jam Gaiden.
Re: General Gaming Discussion
---
Just preordered and paid for half of Dead Space 3
would have at amazing but since I always loved the Pulse Rifle I figured the smg would be just as good. Still find it amazing that I would have never played the series if I wasnt convinced to try it out. Now its probably my fav gaming series. Really excited to see where this goes with Isaac Clarke.
Co Op looks like it can actually add more suspense so might try it if my friends get it too. Would be doing my Hardcore playthrough atm but grinding through Dark Souls right now lol.
---
Re: General Gaming Discussion
---
I've got mine preordered on Amazon. It's $56.99 right now and with the potential to possibly get a $10 credit.

Oh and


Re: General Gaming Discussion
---
So Ni No Kuni is finally coming out in a few weeks. Thank god. Seriously the only game I want right now.
---
And the rain will kill us all...
Join Date: Dec 2011
Location: Where The Lines Overlap
Posts: 11,486
Points: 7,953
Re: General Gaming Discussion
---
I need a little help here. My Civilization V: Gods and Kings keeps crashing every few turns. It was working just fine, but it started crashing about a week ago. Does anybody know what to do?
---
I accept rep.

Headbanging is crucial.
Posting Rules

You may not post new threads

You may not post replies

You may not post attachments

You may not edit your posts

---

HTML code is Off

---