View Poll Results

: What do you think of the Greatest Hits cases?

I agree, their hideous!
19
20.00%
I like them
13
13.68%
I don't mind them
23
24.21%
It's the game that mattters, stupid!
40
42.11%
Voters: 95. You may not vote on this poll
Regularly Beating Up James Ellsworth
Join Date: Aug 2010
Location: Planet Funk
Posts: 3,349
Points: 596
Re: General Gaming Discussion
---
Quote:
"The #FIFA13Demo shows up tomorrow (11th of Sept) starting at 9am UK on PC, between 10am-2pm UK on Xbox, and between 10pm-2am UK on the PS3!"

AC Milan, Arsenal, Dortmund, Juventus and Man City are the teams available to play.

Go to college in the morning so will download it as soon as i'm home.
Damn, I thought it was today.
---
Wheelman for James Ellsworth
Join Date: Aug 2009
Posts: 602
Points: 6
Re: General Gaming Discussion
---
Are the Golem Sisters in CT supposed to be hard or am I just really underlevelled? Tried about 5 times now and can't get past the initial onslaught as they half my hp then cast a spell and pretty much wipe my party out.
Re: General Gaming Discussion
---
Quote:
Originally Posted by
nevereveragainu
View Post
Ebeetos Hitman Walkthrough makes them look like a hoot though
You mean this?
This guy's awesome. He even makes the walkthrough entertaining for those who hate the series, like Wallsy.
Re: General Gaming Discussion
---



Robbaz > All
Re: General Gaming Discussion
---
I enjoyed the last Hitman game. More for just messing around and trying different ways to complete the mission. Not perfect controls, but still a decent game.
---
Bears - Bulls - Braves - Blackhawks - Bulldogs - America
"You are ready to be taught the new way."
Men of Mayhem
Join Date: Jun 2007
Location: Charming, Central California, USA
Posts: 7,330
Points: 46
Re: General Gaming Discussion
---
Quote:
Picked up my copy of NHL 13 at Midnight; it definitely is going to be an allnighter.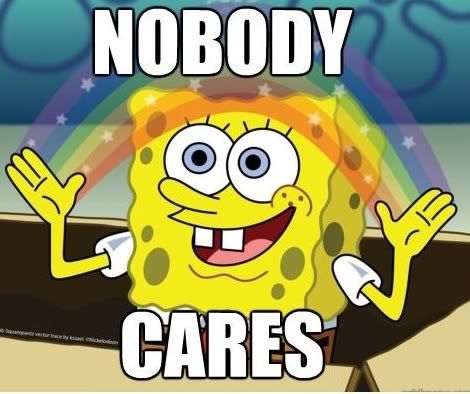 Re: General Gaming Discussion
---
Thats right, be a cunt.
Re: General Gaming Discussion
---
I just wanted to finally use this meme, I can't use it in real life. Sorry, Near, nothing personal.

Anyways, just finished I Am Alive. It says that it took me 4 hours and 35 minutes and I got 93% on my final score. This game is terrible from a technical standpoint, clunky controls, extremely dated engine, ugly graphics, might be even worse than New Vegas in these terms. Once I glitched in the environment and got stuck, had to restard from the previous checkpoint. Combat is passable at best. I was intrigued by the game, since I saw the mixed reviews it got, 4.5 from IGN and 8 from Gamespot, I think the score the game deserves is between those scores, a 6/10, nothing more. It's a flawed game, but somehow, it gets enough things right to keep you interested. You kinda feel like Bear Grylls in it, you have areas to explore and loot, loot is really limited and you have to know how and when to use it. The game doesn't hold your hand on how to do things, of course, there's always a main story mission that you can see on the map, but you have to find the way there on your own. You can venture off and explore the limited excessable places the city has and help/save survivors, it really depends on you how you play it. You can be a scumbag or you can be Mother Teressa. It's an interesting game, unique in it's own way, I'd recommend it to people who are fans of survival games in which the only person who you can count on is yourself.
---
Last edited by JohnTheRevelator; 09-11-2012 at

01:58 PM

.
Re: General Gaming Discussion
---
Borderlands 2 next week. Can not fucking wait.
---
Thanks to CJ for the avy & gifs.
Posting Rules

You may not post new threads

You may not post replies

You may not post attachments

You may not edit your posts

---

HTML code is Off

---