View Poll Results

: What do you think of the Greatest Hits cases?

I agree, their hideous!
19
20.00%
I like them
13
13.68%
I don't mind them
23
24.21%
It's the game that mattters, stupid!
40
42.11%
Voters: 95. You may not vote on this poll
Re: The Retro Club
---
Greatest game in the history of all existence, two words....

COMMANDER KEEN!

MEGA!!!

Props to Jazz-Jack Rabbit too. Classic PC Platformers are where its at. Loved God of Thunder too. Epic.
Craziness. Insanity. Stupidity
Join Date: Aug 2003
Location: In my own little world
Posts: 21,968
Points: 5,496
Re: The Retro Club
---
I'll be posting my thoughts on the game a little later today
. Doesn't look like I will have completed any challenges though, I suck at it
.
Re: The Retro Club
---
I remember spending hours on Road Rash 1 & 2 as I kid when I went round to a friends house. The only games we spent more time on was Sonic 2, Streets of Rage and Lost Vikings. However, I hadn't played it in at least 10 years and I was a little concerned that it wouldn't live up to my memories. It does live up to them, and it's still awesome.

The graphics are more than acceptable considering the age of the game, the music is outstanding, and the leveling up system works like a charm. I'm not a big fan of racing games so comparisons to newer additions to the genre are probably lost on me, but there is a lot included that I would consider innovative for the time. From being able to knock opponents off of their bikes, to the obstacles set in place, there's a lot to like.

Although, while initially running back to your bike seemed like a good idea, it becomes increasingly frustrating during the harder stages of the game. Especially when you're in first place - just about to cross the finish line - and you crash into a tree. That's one feature that I'm glad has been dropped over the years.

I didn't finish any of the goals (I stopped at level 4), but overall I had a lot of fun reliving one of the better games of my childhood.
---
Ain't no thing like me, 'cept me
Join Date: Nov 2004
Location: The Velvet Room
Favourite(s): Styles, Shirai, Okada, Cesaro, Nakamura, Scurll
Posts: 8,230
Points: 69
Re: The Retro Club
---
The more i've played it lately, the more i've appreciated the graphics. I love the gameplay, just so much fun to punch or hit people off their bikes with a bat.

The music is simply awesome and as soon as i hear it, it gets me in a great mood to play.

I found the running back to your bike a great feature, it's something you would rarely see in a game back then or even now.

The game was a lot of fun, unfortunately i didn't manage to complete any of the goals. (Only got to level 3)
---
Re: The Retro Club
---
I only accomplished 1 goal...
The Diablo 1000.
I got all the way to Level 5, but I gave up.
---

Banner by Confuzzled
Craziness. Insanity. Stupidity
Join Date: Aug 2003
Location: In my own little world
Posts: 21,968
Points: 5,496
Re: The Retro Club
---
I'm done playing the game now. I have hardly played it this week until today, where I spent about an hour on it before getting bored
.
I never had a Sega console as a kid (I had Nintendo), so I played this when I was younger, even at a friends house who did have a Sega. I had, however, played it about a month ago, when I downloaded the entire Sega Megadrive/Genesis ROM set, and asked a few people for game recommendations to play.
So, the game. The graphics suck by today's standards, which is expected, but since it is a 16bit game, they are pretty good. The music starts off good, but after an hour of playing the game, the same damn song just gets boring.
I have never been too into racing games, with the exception of the Mario kart series, Diddy Kong Racing, and a couple of others, but I did enjoy the first few races I played on this. Unfortunately though, I sucked at it
. I managed to get 1st only once, and the best place I got after that was 4th.
The ability to hit people and knock them off their bikes is amusing though, even when the rest of the game gets boring. No matter how badly you are doing in the race, there is just something about knocking another player off their bike that somehow makes your place in the race no longer important. I don't recall any games having that feature before this game, but I am sure I have played other games since that have included a similar feature, I just couldn't name them lol. Since I have never been all that into racing games, I can't comment on how they have influenced other games in the future.
So all in all, the graphics are good for its time, the music is great to start off with, but gets boring quickly, as does the game play. Fun to play for a while, but I don't think I will be going on it again.
Oh, and as you may have guessed, I didn't complete ANY of the challenges
. Roll on the next game!
Re: The Retro Club
---
Finished
Road Rash
. Enjoyed it throughly. An excellent racing game and enjoyable piece of Genesis/Megadrive history.
Graphics
For the year of release (1991), pretty damn good. Colourful and inviting. Rivals later G/MG titles, such as
Gain Ground
and
James Pond
. Recycling of backgrounds tedious at points.
4/5
Gameplay
Enjoyable although repetitive. Nice controls. Solid AI. Level of difficulty progresses naturally. Achieving first an accessible challenge, even on later levels. Faster bikes, such as Diablo 1000, can be difficult to steer.
4/5
Sound
Nice 16-bit soundtrack. An enjoyable listen, and complements gameplay. Variation in style/sound depending on stage. Recognizable theme; significant within G/MG generation.
4/5
Entertainment
Very entertaining at first, then repetitive. Racing is decent, and ability to attack competitors is a nice factor. Frustration does set in during later levels. Getting "busted" or "wrecked" becomes tiresome. Weak payoff for completion.
3.5/5
TOTAL: 15.5/20
An above average racer with manageable flaws.
ALL CHALLENGES COMPLETED
1. Complete game
2. Diablo 1000
3. $100,000
Bring on the next game :4
---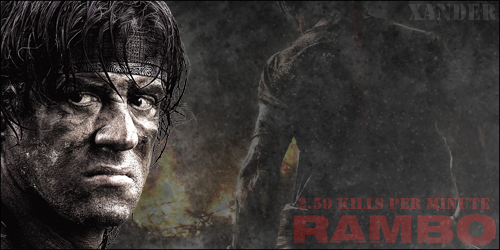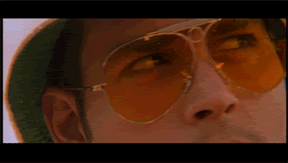 The greatest trick Hulk Hogan ever pulled was convincing the world he could wrestle.
And like that...he was champion.
---
Last edited by Xander; 09-15-2008 at

08:36 PM

.
Re: The Retro Club
---
Wow, you kicked that games ass. Nice review too.
Quote:
Originally Posted by KIMBO
One week you should do a classic arcade fighter like Street Fighter, Fatal Fury, or Samurai Shodown and you guys could play each other online. I've got tons of programs that let you do it if you like the idea.
You can play ROMs online?
---

Banner by Confuzzled
---
Last edited by THH; 08-28-2008 at

05:47 PM

.
women sense my power and they seek the life essence
Join Date: May 2006
Location: Long Beach is the spot where I serve my cane
Posts: 11,657
Points: 0
Re: The Retro Club
---
---
Re: The Retro Club
---
Well, I have a mac so I can't really download any of the emulators and screen shot
Posting Rules

You may not post new threads

You may not post replies

You may not post attachments

You may not edit your posts

---

HTML code is Off

---