View Poll Results

: What do you think of the Greatest Hits cases?

I agree, their hideous!
19
20.00%
I like them
13
13.68%
I don't mind them
23
24.21%
It's the game that mattters, stupid!
40
42.11%
Voters: 95. You may not vote on this poll
Re: The Retro Club
---
Road Rash is excellent. Love this game.
Still got a copy of it, and its sequel, for my Sega Megadrive. Unfair advantage, huh?

There's something about knocking someone off a speeding motorcycle that just feels right. The music is awesome. Especially the Grass Valley and Pacific Coast themes. 16-bit soundtracks are just awesome.

The later levels get a lot more difficult. Controlling the faster bikes can be a pain. There are a lot more cows on the road than I remember...
---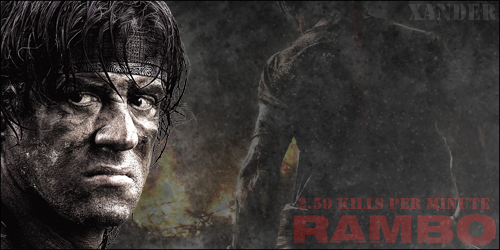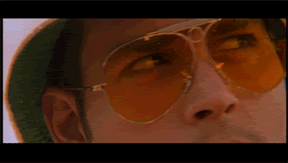 The greatest trick Hulk Hogan ever pulled was convincing the world he could wrestle.
And like that...he was champion.
Re: The Retro Club
---
Just heads up to booned, won't be able to take part in next weeks game as I got a computer problem and well.. I can't do anything. I am accessing the forums from a back up computer that is real slow so I won't be able to do it on this one either.

Sorry.
Re: The Retro Club
---
lulz, I just won a race by running to the finish, coz my bike was too far away after I crashed.

edit - np fail.
Re: The Retro Club
---
The graphics are dire, but the gameplay is epic. It reminds me of the F1 game I had on the NES.

Totally enjoying the game. I grow bored quite quickly tho :/
---
Re: The Retro Club
---
I'm on the 4th level. I'm starting to get a little frustrated.
---

Banner by Confuzzled
Re: The Retro Club
---
Love the game handles perfectly and havin 2 run back onto your bike adds something extra to the game.
---
"Lets put a smile on that face...HaHaHaHaHaHa"


"I don't want to be a product of my enviroment. I want my enviroment to be a product of me"

"When a male falls overboard you shout Man Over Board but when a female falls overboard what shoudl you shout-"
"-Full speed ahead."
Re: The Retro Club
---
Right we have had a weekend on the game, I think thats plenty as some of you are getting frustrated with it.

So I am now going to ask for your final evaluations and for the goals you have completed.

A new game will be posted at the weekend. One a little more fun than this one.
women sense my power and they seek the life essence
Join Date: May 2006
Location: Long Beach is the spot where I serve my cane
Posts: 11,657
Points: 0
Re: The Retro Club
---
Road Rash owns.

One week you should do a classic arcade fighter like Street Fighter, Fatal Fury, or Samurai Shodown and you guys could play each other online. I've got tons of programs that let you do it if you like the idea.
---
Re: The Retro Club
---
Hey booned can you count me out please sorry but i don't have time


Sorry
---
She'll be right mate
Re: The Retro Club
---
KK.

Im also removing anyone who diddnt contribute to the first game. I dont want people only interested when its a game they like.

EDIT -

The goal tally for the next game will be much larger. There will also be Points and other rewards up for grabs for winners.
---
Last edited by booned; 08-27-2008 at

08:45 AM

.
Posting Rules

You may not post new threads

You may not post replies

You may not post attachments

You may not edit your posts

---

HTML code is Off

---