View Poll Results

: What do you think of the Greatest Hits cases?

I agree, their hideous!
19
20.00%
I like them
13
13.68%
I don't mind them
23
24.21%
It's the game that mattters, stupid!
40
42.11%
Voters: 95. You may not vote on this poll
Moron
Join Date: Apr 2008
Location: Melbourne
Posts: 5,634
Points: 0
Re: The Retro Club
---
Wow i totally forgot to screen shot those 3 goals above
Re: The Retro Club
---
Xander, how did you get the Mana sword when you only obtain it while fighting the final boss?
Re: The Retro Club
---
Having completed the game, I went looking for other stuff to do on Mana.
I came across the '9th Sword Orb' glitch when scowling youtube. I tried it out using the second/third save slots, and it actually worked. So I posted the results [above].

Here's how to do it:

First, collect all eight Sword Orbs. Go to the Ice Country. There is a small circular island just off the coast. When you land there, Neko should be there. Then save the game with him. Hold L + R + Start + Select to reset the game.

Start a new game at the opening screen and get to the Mantis Ant. Hold L + R + Start + Select to reset the game again. This time, load your old game. The game resumes at the Mantis Ant with your party at your high levels. Hit the Mantis Ant once to kill it. You will receive another Sword Orb. Jema will pull you out and tell you to visit the Water Temple. Call Flammie and upgrade your sword. It will become the Mana Sword.

I also found a way to get back into Potos...
---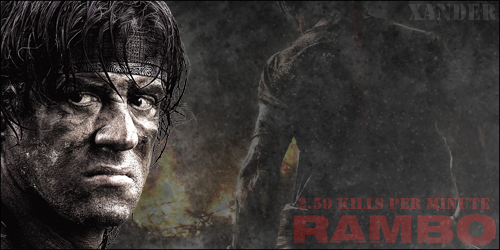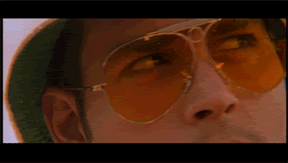 The greatest trick Hulk Hogan ever pulled was convincing the world he could wrestle.
And like that...he was champion.
---
Last edited by Xander; 10-06-2008 at

02:37 PM

.
Re: The Retro Club
---
Very rareley to I describe a video game as timeless. It can be hard to find game nowadays that fit the bill perfectly. Along with classics like Super Metroid, Chrono Trigger and Final Fantasy 6 (3 for you americans), this is one of them.

Playing Secret Of Mana is one of those rare occasions where you can immerse yourself completley into a magical world full of sadness, humor, imagination and storytelling that to this day is unrivalled.


You play as a boy who pulls a sword out of a stone (very king arthur esque). Something strange occurs though - you start encountering enemy creatures along the path back to the village. Perplexed, but with no other option but to continue, the boy begins attacking in order to get home. Eventually you arrive in the village and are informed that the elders want to see you. They tell you that the strength of something called Mana had held the sword in place for many years and that by taking the sword out you have managed to upset the balance provided by Mana, and are therefore the sole cause of the destruction being caused by the enemies that have now appeared. You are promptly told to leave the village and never return again. As you dejectedly skulk out, you notice one of you 'friends' is in danger and you enter your first, rather simple, boss battle. On winning, a strange-looking man tells you to meet him in a temple not far from the village, and so begins your adventure to restore the power of Mana and the balance between good and evil.


The first thing to mention is not to expect much character development. All characters have their backstorys, none of which are explored to any great depth. Many would see this as a flaw, in this particular case, its a strength. The focus here is not on our hero, its on the world around you. In turn, this means the focus is soley on the games main story and the flow of the story is not broken up into unnecessary filler to find out why our hero is who he is.


By yesteryears standards, this game looks sensational. Water flows, tree's blow in the wind, the spells look great, your characters move in a convincing manner and the art direction in fantastic.
In comparison to later SNES games, it isnt as good as say; Donkey Kong, but at its time of release, it was unrivalled.
Sprites and enemies also deserve a mention as the diversity of characters mean you will rareley encounter duplicates.

Combat takes a diffrent direction from the traditional random battles and turn based combat remenicent from the likes of Final Fantasy for example. Instead it follows the likes of Zelda: A Link to the Past, with a difference. Your attack meter works on percentages. When your battle meter is at 100% you will be attacking at full power. However when you swing your sword, your percent resets to 0. After which you will have to wait a second or so before you can attack again at full power.
Your tools of destruction are plenty. From swords all the way to a boomerang, there are in total 8 weapons to choose from. You are also given 8 Elementals in which to cast magic spells from.
You can also level up your weapons and magic by grinding making them more powerful, and unlocking new charge moves (similar to that of Links spin attack), and magic animations.

The soundtrack is unbelievable. There is something about the music in this game that will have you humming as you play. You do not often get better music than in this game, that is a certainty. Your ears will wonder exactly what they have done to deserve such pleasure, and your brain will be unwilling to allow you to forget some of the sublime music. With a vast array of orchestrated pieces ranging from the light-hearted, playful tunes to the mysterious, dark and often spine-chilling compositions that all appear in the correct and relevant places everything fits into place perfectly and results in another Squaresoft aural masterpiece.

Make no mistake - This game is amazing but its not without its flaws. The music sometimes cuts out when too many sounds are being played, and the AI of your characters are extremley dumb at times, the latter of which can be countered by playing with your friends (yes this game is multiplayer too).

In Conclusion, this game is epic. A must own for any retro collecter.


9.0 Graphics
Great graphics, everything looks alive.

10.0 Sound
Magnificent. You'll be hard pressed to find a better soundtrack.

10.0 Gameplay
Perfectly balanced combat, and paced adeptly.

10.0 Longevity
A good 40 hours of gameplay to get out of this game. If you are one of those who like to get everything and max level your weapons etc; add another 10 hours onto the time.

9.7 OVERALL
Re: The Retro Club
---
I feel like playing it now
When's the dead line?
---
She'll be right mate
Ain't no thing like me, 'cept me
Join Date: Nov 2004
Location: The Velvet Room
Favourite(s): Styles, Shirai, Okada, Cesaro, Nakamura, Scurll
Posts: 8,230
Points: 69
Re: The Retro Club
---
Unfortunately College got in the way of me getting a chance to play more but i got 3 goals done.
Pull the Mana Sword from the stone
Beat the Mantis Ant
Reach the Water Palace
Luckily i have completed the game before.
Story
Fantastic story, 1 of my favourite in any RPG.

Gameplay
Perfect gameplay imo and so easy to get used to.
Sound
Just like the gameplay, perfect.
Enjoyability
If you like RPG's, then you should love this.
9.5/10
---
Re: The Retro Club
---
I remember playing this when my friend brought over his genesis. It was pretty dang sweet.
Re: The Retro Club
---
Sweetness, hopefully I'll get around to playing it this time.
---
She'll be right mate
Re: The Retro Club
---
Just beaten level 2 and it's great so far. The music is freaking awsome
Posting Rules

You may not post new threads

You may not post replies

You may not post attachments

You may not edit your posts

---

HTML code is Off

---