View Poll Results

: What do you think of the Greatest Hits cases?

I agree, their hideous!
19
20.00%
I like them
13
13.68%
I don't mind them
23
24.21%
It's the game that mattters, stupid!
40
42.11%
Voters: 95. You may not vote on this poll
Re: The Retro Club
---
Awsome so far. Music is better than I remember.
Re: The Retro Club
---
The graphics are also alot better than i'd thought they'd be, they've actually held up pretty well after all these years. Though i've just remembered how much i hate though f'ing bees
I'm just about to finish the first boss though, having great fun so far.
Ain't no thing like me, 'cept me
Join Date: Nov 2004
Location: The Velvet Room
Favourite(s): Styles, Shirai, Okada, Cesaro, Nakamura, Scurll
Posts: 8,230
Points: 69
Re: The Retro Club
---
I'm having a blast playing this. I only got to play it once at a mate's house so i'm glad i'm getting the chance to experience it properly.
---
Re: The Retro Club
---
Remember to take screenshots for the goals guys.

This time most of them are pretty easy to get.
Re: The Retro Club
---
Wow, the second level of the lava bit (Kannon's Klaim) REALLY kicked my ass, took about 6/7 lives from me. I kept on missing some barrels and falling all the way back down to the bottom. It also confirmed my hatred towards the bees in this game.
Re: The Retro Club
---
Awesome.
Moron
Join Date: Apr 2008
Location: Melbourne
Posts: 5,634
Points: 0
Re: The Retro Club
---
Great Emulator and Rom Booned.

Ive actually played the first two levels the controls are hard but i will get used to them this emulator is really good do you think you can point me in the right direction as to where i can get some working roms for it?

Thanks boone
Re: The Retro Club
---
Just finished Donkey Kong Country 2: Diddy Kong's Quest. An outstanding SNES game, and a landmark in platform gaming. Worthy of all the critical praise it received on release.

Graphics
Impressive and unique level design. Excellent 3D rendered characters and environments. Vivid and colourful. The extreme yellows of Hornet's Hole contrast well with the pale blue(s) of Arctic Abyss. A visual treat.
5/5

Gameplay
Enjoyable and challenging. Solid controls that take effort to master (i.e. the 'roll jump'). Decent plot. Well-hidden secrets and easter eggs force the player to explore stages throughly. The ability to control a variety of animals (Rambi, Engarde) is a brilliant addition. Difficulty level progresses naturally. While Donkey Kong Country 2 plays very similar to the original, the sequel contains many improvements and added depth.
5/5

Sound
Excellent soundtrack, with each musical piece differing from the next. Highly atmospheric and effective. The score accompanying Windy Well is brilliant, and matches Squawk's flight perfectly. The defeat music matches it designated level. Nice attention to detail. An enjoyable listen.
5/5

Entertainment
Very entertaining throughout, if slightly repetitive. Levels such as Rickety Race break up the platforming action. Bonus stages and trivia challenges a nice touch. Ability to re-visit levels and navigate map also effective. Frustration does set in during later levels however. Climbing sections will require numerous plays (e.g. Toxic Tower). As do harder bosses. Their patterns must be learnt if you are to advance (Kreepy Krow's egg attack). Final cutscene(s) conclude game nicely, whilst leaving room for a sequel.
4.5/5

TOTAL: 19.5/20
A near perfect SNES title. Recommended. A cornerstone in retro gaming.
---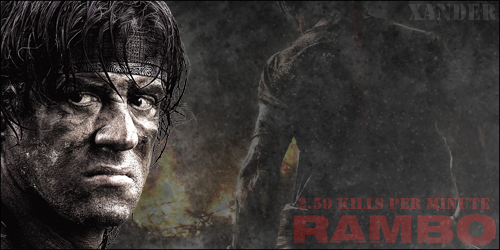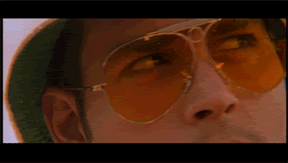 The greatest trick Hulk Hogan ever pulled was convincing the world he could wrestle.
And like that...he was champion.
Re: The Retro Club
---
Donkey Kong Country 2: Diddy Kong's Quest
ALL CHALLENGES COMPLETED
1. Defeat Krow
2. Defeat Kleever
3. Defeat Kudgel
4. Defeat King Zing Sting
5. Defeat Kreepy Krow
6. Defeat K. Rool
7. Beat all Lost Worlds
Jungle Jinx!
Black Ice Battle!
Klobber Karnage!
Fiery Furnace!
Animal Antics!
Krocodile Kore
8. Collect all Kremkoins
9. Collect all Hero Coins
---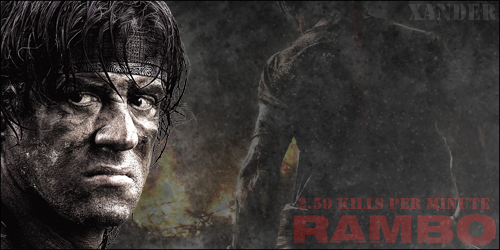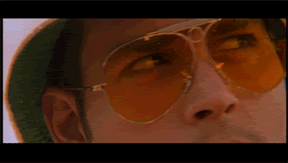 The greatest trick Hulk Hogan ever pulled was convincing the world he could wrestle.
And like that...he was champion.
Re: The Retro Club
---
I'm not sure how much longer this week goes on for, so I'll post a quick review and challenges completed now, although I'll continue playing so if I complete any more challenges I'll post them again later.
Graphics
Diddy's Kong quest came towards the end of SNES lifespan, so the graphics are amoung the best of the generation. The game has great character models and animation and the scenery is good aswell. Each of the sections have a very distinct feel and theme and all are look great.
Gameplay
The controls are near perfect and the puzzles are very challenging, making for great platforming gameplay. The different characters add more depth to the gameplay and all the bonuses are well hidden to keep seasoned gamers playing. One drawback to the challenge is that some players could get easily frustrated with the steep difficulty curve but in my opinion it just makes comepleting levels all the more satisfying.
Sound
The music is a joy to listen to. Each theme compliments the levels well and help to get you more engrossed in the game.
Longevity
The bosses will take multiple times to beat, aswell as alot of the levels. The game is pretty long and there are alot of Hidden levels and coins for the completionists to go for.
Overall
For those wanting the challenge this is probably one of the game 2D platformers ever made, let alone on the SNES.
I defeated the first 3 boss challenges
Posting Rules

You may not post new threads

You may not post replies

You may not post attachments

You may not edit your posts

---

HTML code is Off

---