Prey by Arkane Studios
---


I swear that we had a thread for this game, but I couldn't find it... Still, that was a really fun playthrough of the upcoming game and one that has me excited for it. not just because Arkane are creating it but how they've placed what they've learned from the two Dishonored games into this - mainly the different ways in which you can overcome obstacles, and get around a particular area. Liking how there is a crafting system and the ways in which you can gather the material looks pretty interesting, especially that 'Recycler Charge'. Also that 'Glue Cannon' looks like it'll be a lot of fun to use.
Crying Won't Help You, Praying Won't Do You No Good
Join Date: Feb 2012
Location: UK
Posts: 25,779
Points: 37,356
Re: Prey by Arkane Studios
---
Another new FFS on the horizon?
This does look good tbh, definitely adding this to my to get list. I did briefly play Prey on the 360 but didn't complete it for some reason.
---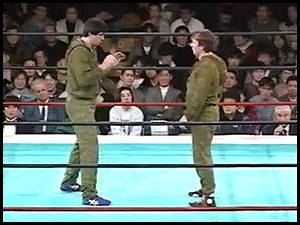 My WWF/WCW Wrestling Adventure Through 1990
You can find my wrestling match reviews HERE:

http://zep81wrestlingreviews.blogspot.co.uk/
Re: Prey by Arkane Studios
---
Will there be a spirit crossbow?
---

PRESS TRIANGLE TO HIGH FIVE POSH SPACE KATNISS
THE MILLION DOLLAR PRONS: Runner-Up for Best WoW Poster and Best Rant of 2012! WINNER OF RANTSAMANIA V!


Re: Prey by Arkane Studios
---
Neat. Looks like they're bringing a lot of the concepts from Dishonored into this game, which is definitely not a bad thing considering the great deal of creativity in those games. Looking forward to this.
Re: Prey by Arkane Studios
---
Prey

aka System Shock 3
aka Bioshock: Space

Looks really cool. The matter minimizer looks fun as hell.
Re: Prey by Arkane Studios
---
Open the ....ing canned peaches!
Join Date: Apr 2014
Location: Deadwood, South Dakota
Posts: 23,134
Points: 62,434
Re: Prey by Arkane Studios
---
Oops, I had no idea there was a thread for this game otherwise I would of posted in here instead of the General Discusssion Thread.
Anyways, I am super excited for the game, I've got a good feeling that's it's going to be 2017's sleeper hit.
---

Gentlemen. You can't fight in here. This is the War Room!
Posting Rules

You may not post new threads

You may not post replies

You may not post attachments

You may not edit your posts

---

HTML code is Off

---