Wrestling Observer Hall of Fame
Join Date: Jan 2013
Location: #WWFuckery
Posts: 27,143
Points: 45,369
Fallout 4 thread ***may contain SPOILERS*** Nov 10 2015
---
Its probably time to make this thread for fallout 4.
Everything from e3
http://www.ign.com/articles/2015/06/...4-from-e3-2015
http://fallout.bethsoft.com
From IGN
FFALLOUT 4 OFFICIALLY REVEALED WITH IN-GAME TRAILER
11.5k The wait is over.
BY LUKE KARMALIUpdate: Bethesda has confirmed Fallout 4 is coming to PS4, Xbox One and PC and released an in-game trailer for the game revealing it's set in Boston.
The trailer, which you can see below, brings to an end years of speculation and rumours about the highly-anticipated title and gives glimpses at the expansive world we'll be traversing. It also includes the infamous tagline "War. War never changes" said by Ron Perlman.
Fallout 4 Reveal Trailer
03:04
The trailer confirms reports the next entry in the franchise will take place in The Commonwealth - the fictional universe's version of Massachusetts that's been referenced in prior games. In Fallout 3 side quest The Replicated Man, players encounter a scientist named Dr. Zimmer who comes from The Commonwealth, a "war-ravaged quagmire of violence and despair" where he notes he and his colleagues created androids that have escaped and are running wild. Zimmer also references The Institute, which it seems is a future version of the Massachusetts Institute of Technology (MIT).
The Commonwealth also contains the Railroad, which runs in direct opposition to the Institute and aims to rescue the androids that have been created. A branch of the Commonwealth Police known as the Synth Retention Bureau is in charge of capturing androids that have escaped from the Institute.
Bethesda's Fallout 3 was released in 2008 and took place in a war-ravaged version of Washington DC, with expansions adding Pittsburgh and Maryland. Follow-up Fallout: New Vegas was developed by Obsidian in 2010 and was set in a future version of Nevada.
Bethesda Hosting its First Ever E3 Conference in 2015 - IGN News
01:01
Bethesda has confirmed we'll be seeing gameplay at its E3 press conference on June 14, and Todd Howard has once again returned to direct.
This looks legit so ill add it now
I played Fallout 4 (self.Fallout)
submitted 11 months ago by SandraReedx2
Before you all say: "TROLL!" "LIAR!", etc, you can all can your mouths and ask one of the Bethesda Employees about Me (my username is my name) and they will confirm I worked for Bethesda. I am strictly posting this in "Revenge" for them firing me.
Anyways, I worked at Bethesda Game Studios in Maryland up until last month before I was fired for releasing confidential information (but it was an accident!) and so here I am, sitting unemployed with my 2 kids thanks to those fools. So, I wanted to say: I worked on, and played, Fallout 4. Yes, I did.
I want to confirm that the recent leaks about Fallout 4 are true. In Fallout 4, you are in Boston, and it takes place in the year 2287, exactly 10 years after Fallout 3. In Fallout 4, mixing things up, we are making the game more "Story Based" and the player character will finally talk, and narrate his storyline.
At the beginning of the game, you create your character (You can only be a male in the main story), and afterward, you start the game with a blast. After the blast, you awake to see the building you are standing inside blown apart and your wife, Lydia, dead. Robots and Androids are storming the place, killing and kidnapping the people inside. You, known as "The Officer", must escape and get revenge.
LOCATION: Fallout 4 is set in and around Boston and the surrounding countryside.
The downtown area is entirely controlled by "The Institute", a group of techies and scholars, as well as researchers, who devote their lives to technology. The countryside area is a "Wasteland" with small towns and settlements, as well as vaults here and there. Logan International Airport is taken over by the Brotherhood of steel, who are there trying to control the technology, and are currently waging a war against the institute, as they both have disagreements as to who should be in control of the technology in the area.
Meanwhile, Vault 79, located outside of Boston, is under the control by "The Railroad", a group of people dedicated to helping Androids escape the institute.
The map of Fallout 4 is about 3 times the size of Skyrim. The reason for this is to make a much more realistic and interactive world, that players can always find new things, even if they have played it for years after release.
FACTIONS:
The Railroad returns from Fallout 3, where you only had a small glimpse of it during the "Replicated man" quest. In this game, they are a full faction and are much larger.
The Brotherhood Of Steel returns and control Logan Airport. This BOS is not the same as seen in Fallout 3. Instead, a similar BOS to the ones seen in the classic Fallout games as well as Fallout New Vegas make an appearance, only caring about technology, and will obtain it by force if they have to.
The Institute returns from Fallout 3, and is headed by a man named Thomas Littleton. They are the primary antagonists of the game, and control most of Boston Downtown. Their patrols in Downtown Boston are the counterpart in this game to the Super Mutants in Downtown DC in Fallout 3.
Talon Company also returns, but in a much smaller force. They base operations outside of a bunker located in Downtown Boston.
Raiders return too.
CREATURES:
Super Mutants return, in the same form as the ones from Fallout 3, keeping in line with the "East Coast" mutants.
Feral Ghouls return as well.
Vicious Dogs return.
Feral Cats are new, and exclusively located in one of the vaults.
Spore Carriers return from Fallout New Vegas, and are located in sewers.
RETURNING CHARACTERS:
Madison Li returns from Fallout 3. 10 years prior to Fallout 4, she left D.C after the Loss of James and having thought she lost the lone wanderer as well. Having had enough, she left to Boston, as it is home to one of the biggest Scientific facilities. Madison will once again be voiced by Jennifer Massey.
Three Dog returns as well, although he is only heard on the radio, and not seen in person. People believe the radio is not actually live, and that it is simply a looped recording. (Based on the fact that you CAN kill him in Fallout 3.) He is voiced by Erik Todd Dellums.
Bryan Wilks returns from Fallout 3. Yes, the little boy you saved from Grayditch. He is now 19 years old and is a mercenary, working with Talon Company. He bases his reason as to working with them on "Once someone saved me, and I wanted to be just like them!" He is voiced by Jerry Jewell.
Other Fallout 3 characters return as well, but only through save transfer (Detailed below).
PLATFORMS:
Fallout 4 will be available for a wide range of platforms after launch. The first version that will be released is being developed for Playstation 4, Xbox One and PC. This version uses a brand new engine built from the ground up to take advantage of the power of next gen systems. Absolutely everything is new, and no assets or scrips are being used from Fallout 3/NV or Skyrim.
Fallout 4 will also be available on Playstation 3 and Xbox 360. This version is also being developed by Bethesda Game Studios, but will release a year after the advanced version. This version runs on the Creation Engine, the same engine that powered Skyrim. This is being done so that PS3/360 users can play the game without problem. Everything will be the same in this version as the advanced version, except for the graphics, gameplay and some additional features.
Also, Fallout 4 on PS3 and Xbox 360, last I knew, was around 20GB+. This means that it will most definitely require install. Also, players of the PS3/360 version will be pleased to know that Fallout 4 will be able to import your Fallout 3 save, and adapt choices you made from that game for Fallout 4. This means that some additional characters could pop up, depending on if you killed them or not in Fallout 3. Also, some story references from Fallout 3 will be mentioned. Did the BOS save the capitol wasteland? Or did it fall? Did Sarah turn on the purifier and die? Or did the lone wanderer do it? It might get mentioned depending on your choices!
DEVELOPERS: Fallout 4 is being developed by Bethesda Game Studios, the same developer behind Fallout 3.
GAMEPLAY:
Fallout 4 plays similar to Fallout 3 and New Vegas. You can play in Third Person or First Person, or on the PC version, a new "Classic Mode" that will put the game into birds eye view and play similar to the classic Fallout Games. (Although by my experience, it actually looked and played more like the PS2/Xbox Fallout: Brotherhood of steel.)
Unlike Fallout 3 and Fallout New Vegas, you can only play as a man. This is due to the storyline requiring it. However, after the main story is over, you can have a gender change. BGS did not rule out Females for possible standalone DLC, however.
Additionally, full support for Trophies/Achievements are present on all console versions, and full steamworks support is present for the PC version.
PROGRESS: By my estimate, Fallout 4's PS4/XboxOne/PC version is about 40% complete, while the PS3/Xbox360 version is about 15% complete. Both versions are being developed by BGS.
RELEASE DATE: BGS has a "Roadmap" already planned out for Fallout 4 and a spinoff. I already was informed about it from the studio when I worked there, and I read it. Basically, the roadmap is this:
June 2015 - Fallout 4 reveal at E3, trailer only
July 2015 - First gameplay trailers
August 2015 - More information
October 2015 - PS4/Xbox One/PC release
November 2015 - First DLC
December 2015 - Second DLC, as well as PS3/360 version release
January 2016 - Third DLC
March 2016 - Forth DLC
April 2016 - Fifth and Final DLC
June 2016 - Fallout Spinoff revealed, in development by Behaviour Interactive.
October 2016 - Fallout Spinoff released for PS4/Xbox One/PC
PROOF:
As I said, ask about me, but don't ask about this. If you do, it will 100% be denied. Bethesda will not comment on rumors.
PS. I leaked some of the first Fallout 4 info by accident, and it ended up in the hands of Kotaku. Oops.
from GI
Over the course of two Bethesda-hosted panel discussions and a conversation with game director Todd Howard, we gathered new intel on the highly anticipated return of Fallout. Read more to learn about how some of the game systems are evolving for the trip to irradiated Boston millions of PC, Xbox One, and PlayStation 4 gamers will be making come November 10.
• Fallout 4 is the most detailed, dense environment Bethesda has made to date. The world has so much content even game director Todd Howard hasn't seen everything in the game.
• The extra graphical horsepower provided by the new console gave the team a tech backbone to iterate on its Creation engine and add more dynamic details. Physics-based rendering and volumetric lighting help create more atmosphere in the world, opening the game up to more environmental storytelling.
• Fallout 4's narrative has a lot more branching paths and overlapping of "if that than this" than Fallout 3. They want the game to handle all the fail states of missions instead of forcing players to reload saves.
• Boston and its surrounding regions offer more varied, vivid colors than Fallout 3, though the color palate still relies heavily on grays and browns in the blast zone where the nuke was detonated.
• Fallout 4 has a full weather system that sends radiation storms across the world.
• Bethesda has always valued player freedom above storytelling, but with Fallout 4 the team wants to bring more emotional resonance to the plot thread running through the game. This is why they chose to recruit voice actors for both the female and male protagonists the player can make their own.
• Combat is receiving a major stimpak thanks to some consulting with id Software to improve the second-to-second shooting. Bethesda's goal? To have the shooting stand shoulder to shoulder with the other great options on the market. The studio even hired away some Bungie talent to help with this remodel. With the new, built-from-scratch shooting system, Howard says Fallout 4 plays much more like a modern shooter. You can aim down the sights, use V.A.T.S., and play in first or third person.
• V.A.T.S. has received some slight overhauls. It no longer completely pauses the action, and critical shots are no longer random. If you look at the videos, you'll notice a "critical" bar on the bottom of the screen that the player fills. Once it is fully filled you can decide when to use it. Your luck skill determines how fast the bar increases, and there are perks that dig into how criticals work and how you use them.
• Bethesda is tweaking the way auto-scaling works for Fallout 4 to create more challenge. "We call it rubberbanding; we'll have an area [where enemies scale from] level 5 to 10, and then this area will be level 30 and above," Howard says. "You'll run into stuff that will crush you, and you will have to run away."
• Bethesda's proprietary Radient A.I. and story system are also being used for your settlements to drive random encounters. It will determine if someone should be sent to your town, if raiders should attack the settlement or abduct your caravan, etc.
• People will come to your settlement on their own but there are also others you can recruit.
• A list of your settlements will appear in your PipBoy. You can send caravans between the various bases to get your supplies where you want them to be.
• As you could see in the trailer, Fallout 4 introduces new modes of transportation in the form of the gunship, but Howard says they aren't doing cars or anything as well.
• The workshop system is quite deep for weapons crafting.You can mix and match everything from scopes, muzzles, barrels, stocks, grips, and more. You can also scrap old weapons and use their parts for furthering the creation of your master weapon.
• All the junk in the world you collect can now be used to build up your settlement and customize your weapons rather than be sold off. Because of these additional uses, Howard says he's noticed more playtesters hoarding items for customization rather than selling it off to merchants.
• Companions have always played a role in Fallout games, and that exends into the new game as well. So far Bethesda has only shown off your trusty canine Dogmeat (who Howard confirmed will not be killed off in a cruel fashion) but expect to see several others as well.
• The mod community has always been strong with Bethesda games. With Fallout 4 their creative ideas will reach beyond PC and into consoles. Modding tools are expected to become available on PC in early 2016, with Xbox One owners getting access to their creations shortly thereafter. Once the modding is thriving on these two platforms, Bethesda hopes to work on extending this content to PlayStation 4 as well, but Howard wasn't comfortable putting a timetable on that.
• Howard says Bethesda has been advocating to get mods on Microsoft consoles since 2001. Its hope is to not curate the content much at all but have its ecosystem stay as close to the PC experience as possible.
• When you play a modded version, the game will make a copy of your save file so your pure state game will be preserved.
---
Last edited by birthday_massacre; 06-19-2015 at

04:55 PM

.
Oh, What a Day! What A Lovely Day!
Join Date: Dec 2013
Location: The illusive 4th rope.
Posts: 3,567
Points: 5,420
Re: Fallout 4 thread
---
---

**Thanks to my boy CJ for the amazing sig and avatar**

Wheelman for James Ellsworth
Join Date: Feb 2015
Location: Hamburg, Germany
Posts: 505
Points: 1,876
Re: Fallout 4 thread
---


Around 00:20. My reaction.
Open the ....ing canned peaches!
Join Date: Apr 2014
Location: Deadwood, South Dakota
Posts: 23,240
Points: 62,768
Re: Fallout 4 thread
---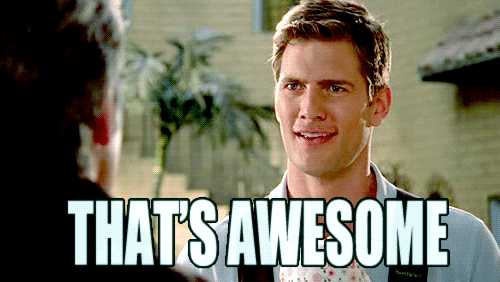 That sound you hear is @
Brock
having an orgasm.
---

Gentlemen. You can't fight in here. This is the War Room!
Re: Fallout 4 thread
---
Fucking Finally

Been 5 fucking years since new vegas. I need this.
---
Not Removing Until Jason Garrett is Fired as the Head Coach of the Dallas Cowboys.
Crying Won't Help You, Praying Won't Do You No Good
Join Date: Feb 2012
Location: UK
Posts: 25,835
Points: 37,593
Re: Fallout 4 thread
---
Quote:
Fucking Finally

Been 5 fucking years since new vegas. I need this.
Blimey, it's been that long already? I still remember getting that the day of release, and ended up with a severe warning from my boss as i bunked off early to go and fetch it.
---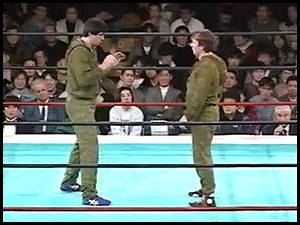 My WWF/WCW Wrestling Adventure Through 1990
You can find my wrestling match reviews HERE:

http://zep81wrestlingreviews.blogspot.co.uk/
Witness the true form of elegance and beauty.
Join Date: Oct 2013
Location: Planet Shala of Universe 7.
Posts: 9,569
Points: 10,741
Re: Fallout 4 thread
---
Thinking it's Fallout 4 when it's obviously just a FO3 port for the Wii U :Jordan
ha
---
Black Rosť
Wrestling Observer Hall of Fame
Join Date: Jan 2013
Location: #WWFuckery
Posts: 27,143
Points: 45,369
Re: Fallout 4 thread
---
I really hope we get a new engine maybe something like the far cry 4 engine. Love fallout 3 and NV but the engine was always super clunky.
Posting Rules

You may not post new threads

You may not post replies

You may not post attachments

You may not edit your posts

---

HTML code is Off

---