Re: TNA Impact Road to Lockdown Tour...
---
Quote:
Alright guys here are the results, I will post pics in the morning, its late here....

Meet and greet was about 75-100 people Tara was in it, Austin aeries, bobby roode, Robbie e and Robbie t, Jeff hardy, Chavo and Hernandez and James storm, Joseph parks.

About 1,000 people here scattered around still plenty of seats available on the floor

- First match is Daniels/Kaz vs Chavo/Hernandez for the belts

Chavo/Hernandez win via frogsplash from the top rope

- Velvet Sky vs. Tara in a non title match

Velvet won after the pedigree

- Doc representing Ace and Eights vs. Magnus

The masked member of aces and eights hit Magnus from behind with the hammer to give Doc the win

- Robbie E vs. Joseph Parks

Parks wins with a 2nd rope splash

- Bound for Goory rematch Bobby Roode vs. James Storm

Bobby Roode defeated Storm but Storm got the final lick in with the last call super kick to make the fans happy

- Austin Aries vs Jeff Hardy Steel Cage match for the title.

Hardy retained and took ringside photos with the fans for $20, he was the most over guy on the show



best part of the night was during the meet and greet we went up to Daniels and him being in true heel fashion asked my son who his favorite wrestler was, Gavynn said AJ Styles and Daniels was like I don't like him and Gavynn looks at me and says daddy is he joking and I say yes, then Daniels is like no, I really don't like him, don't let your parents lie to you, I don't like the guy... classic Daniels...
Daniels is just plain classic in person isn't he?
Re: TNA Impact Road to Lockdown Tour...
---
Yes Daniels is classic as ever.... as promised here are some photos from last night... I can upload more if you all would like..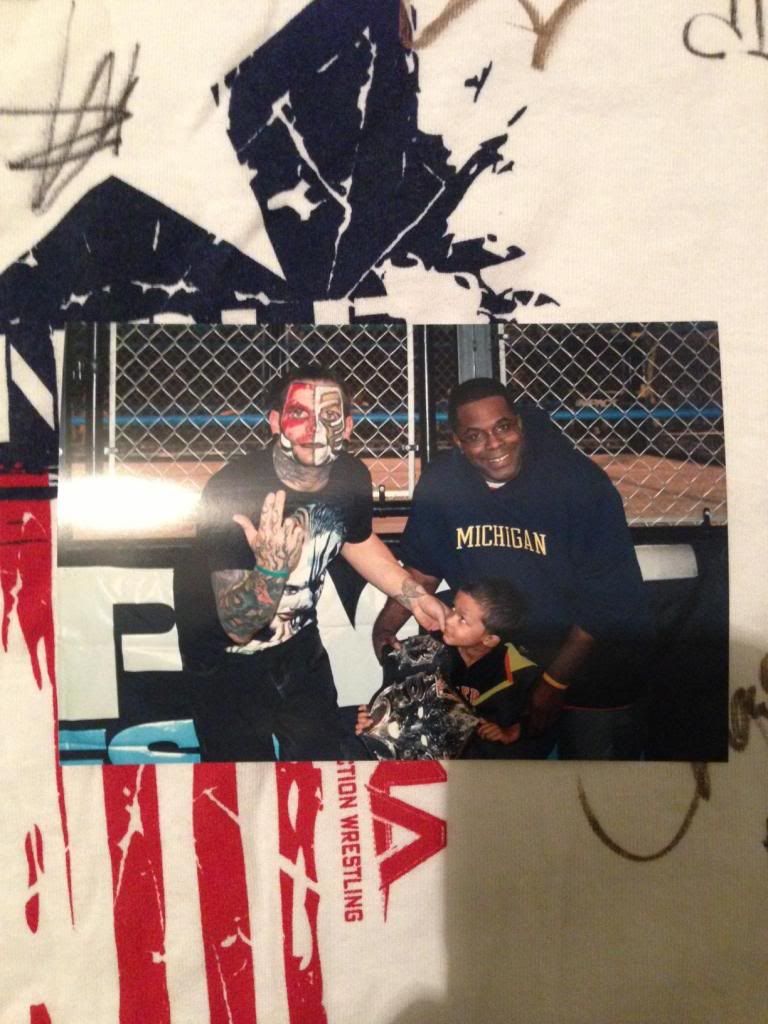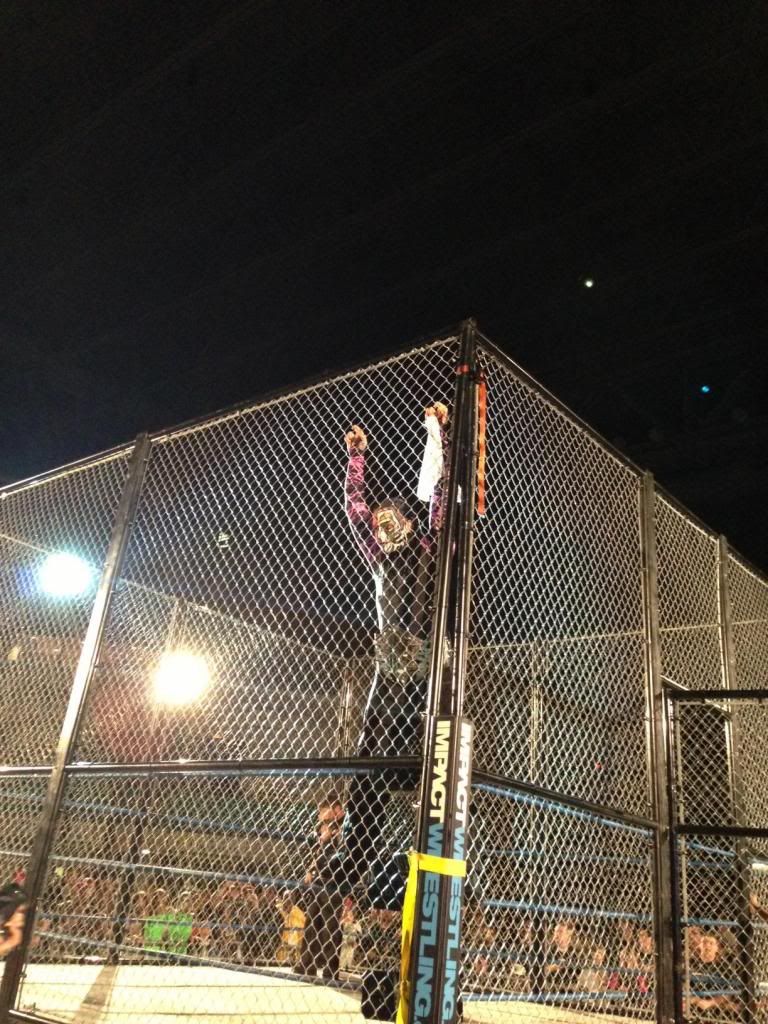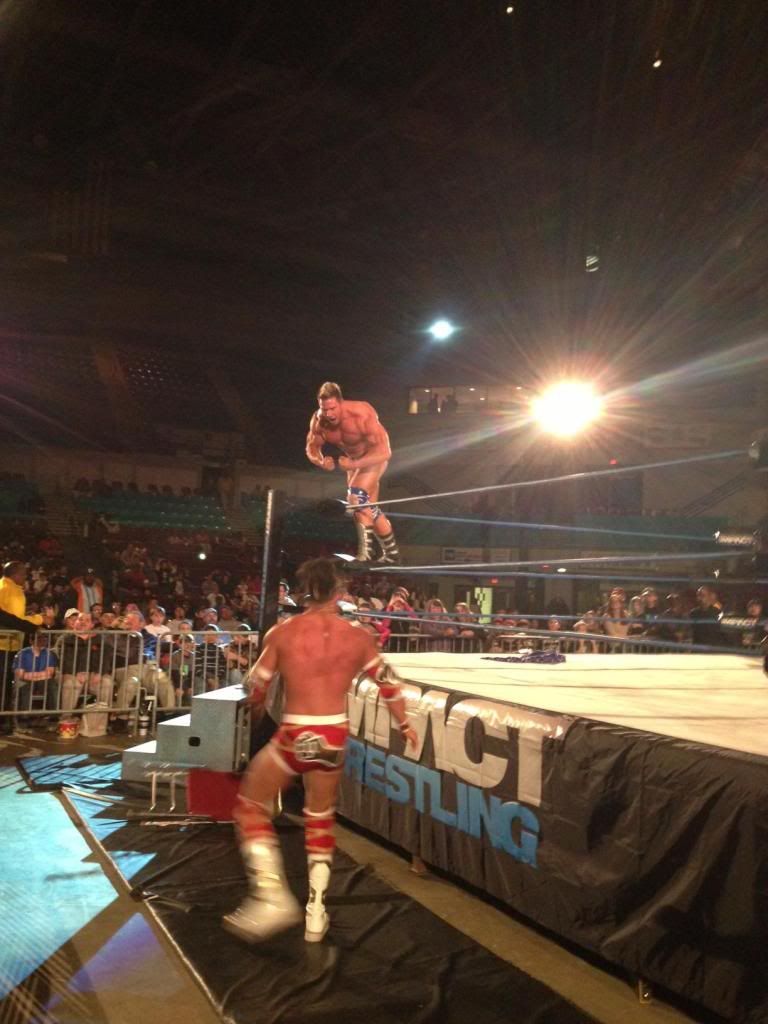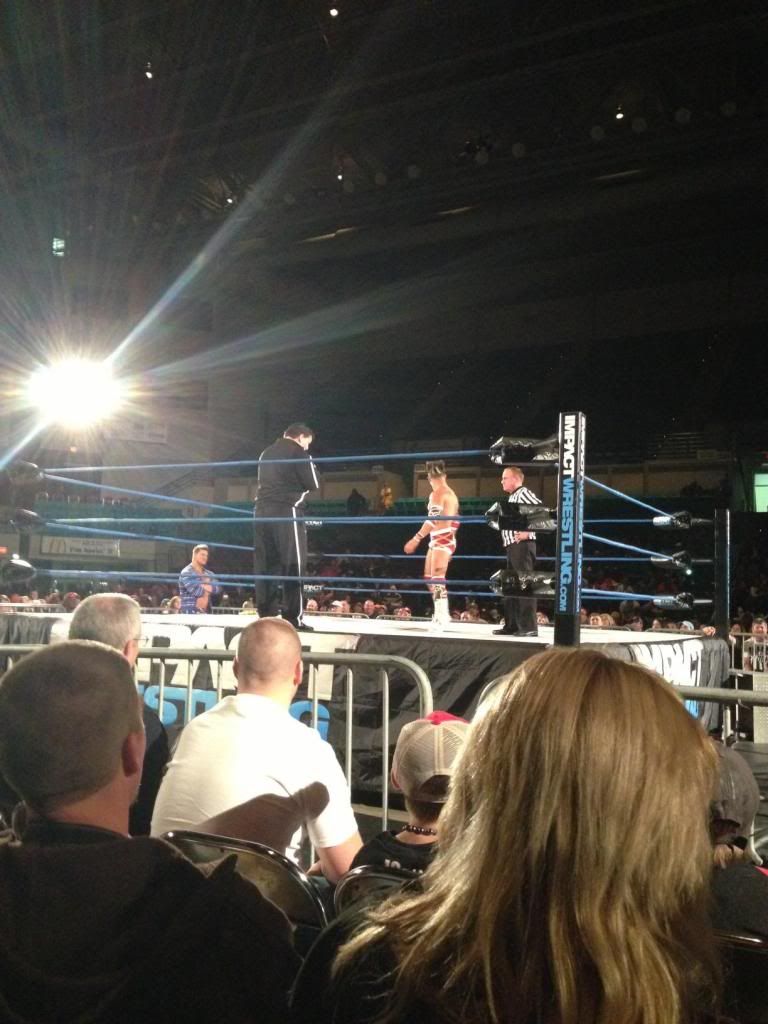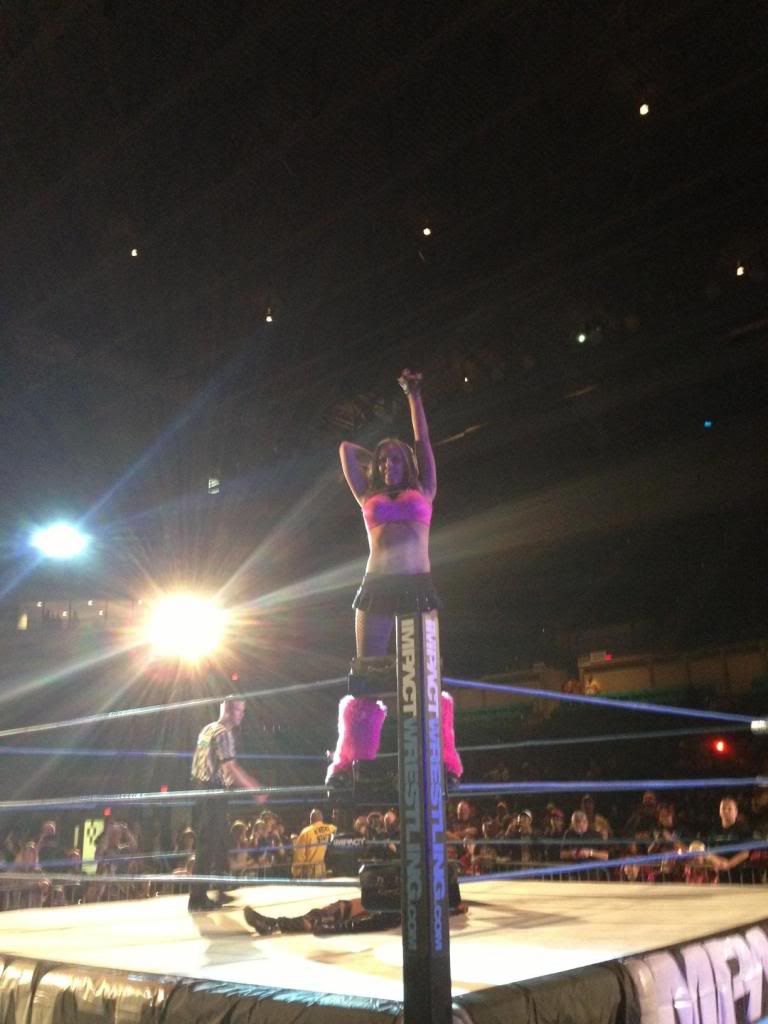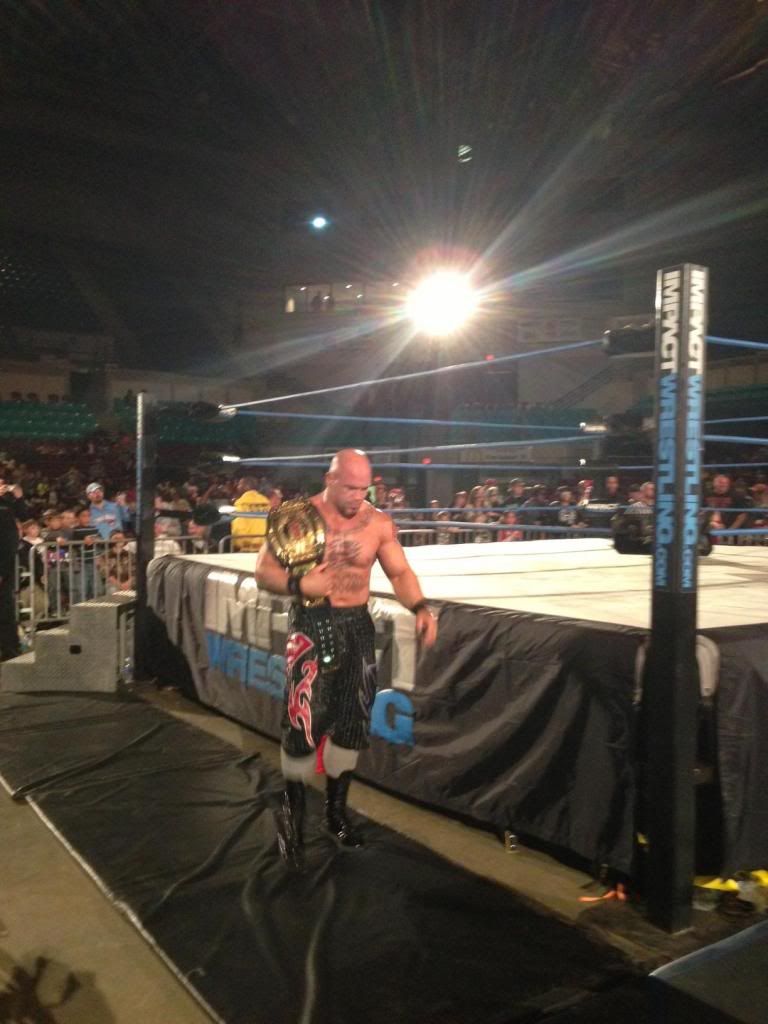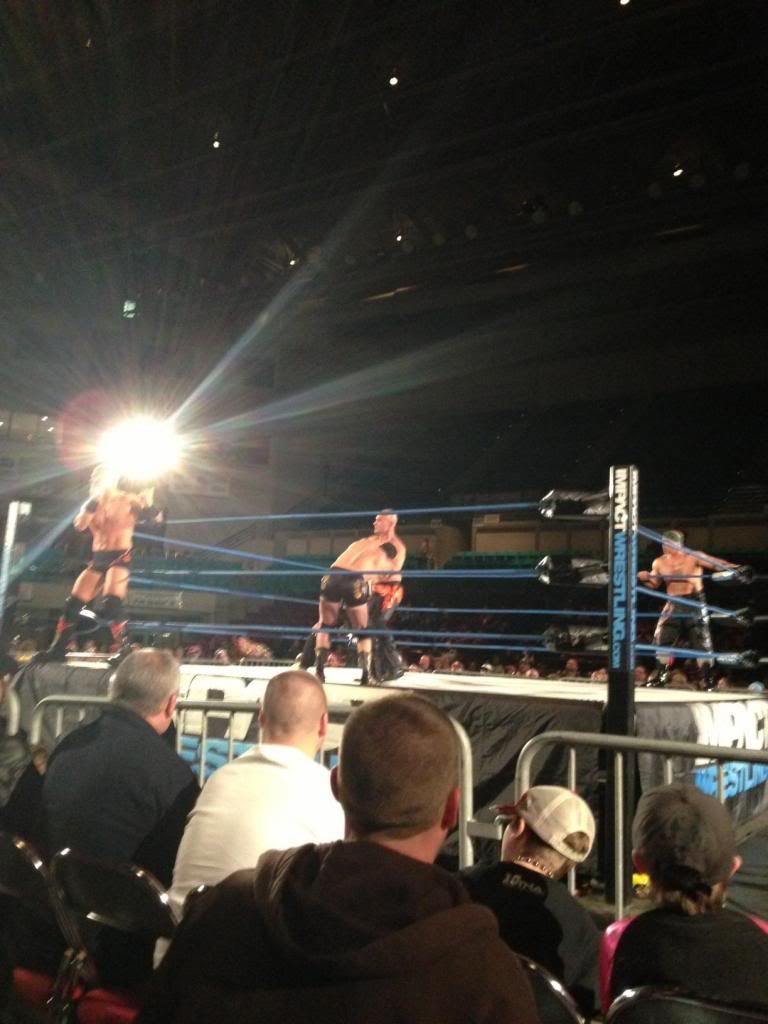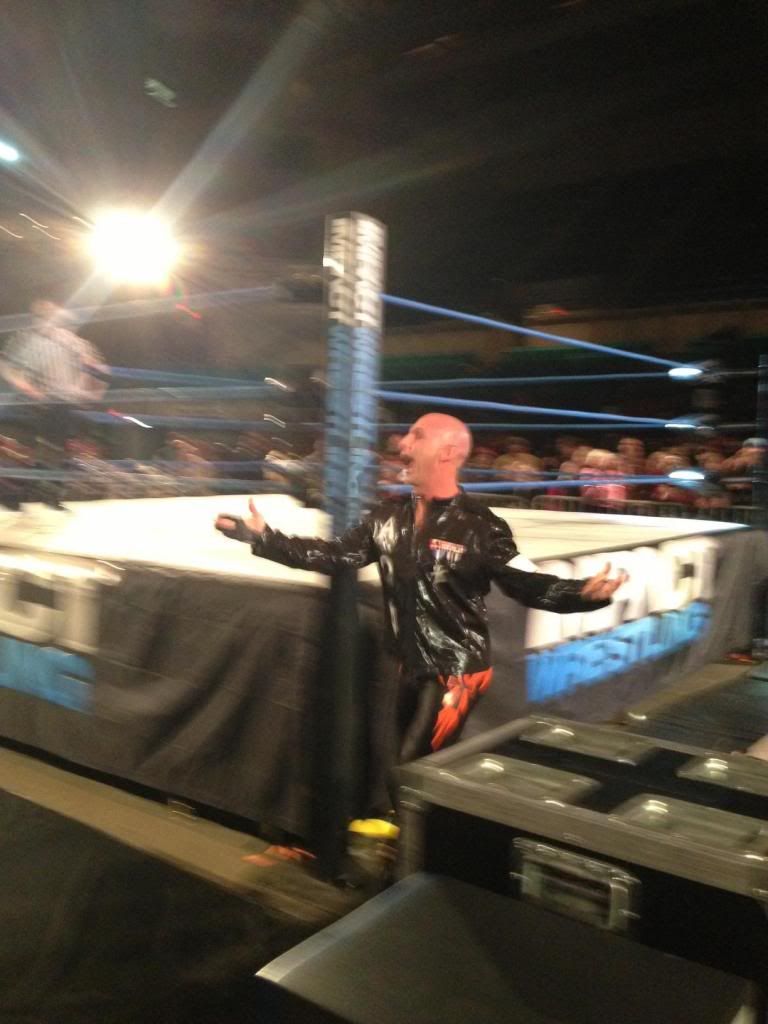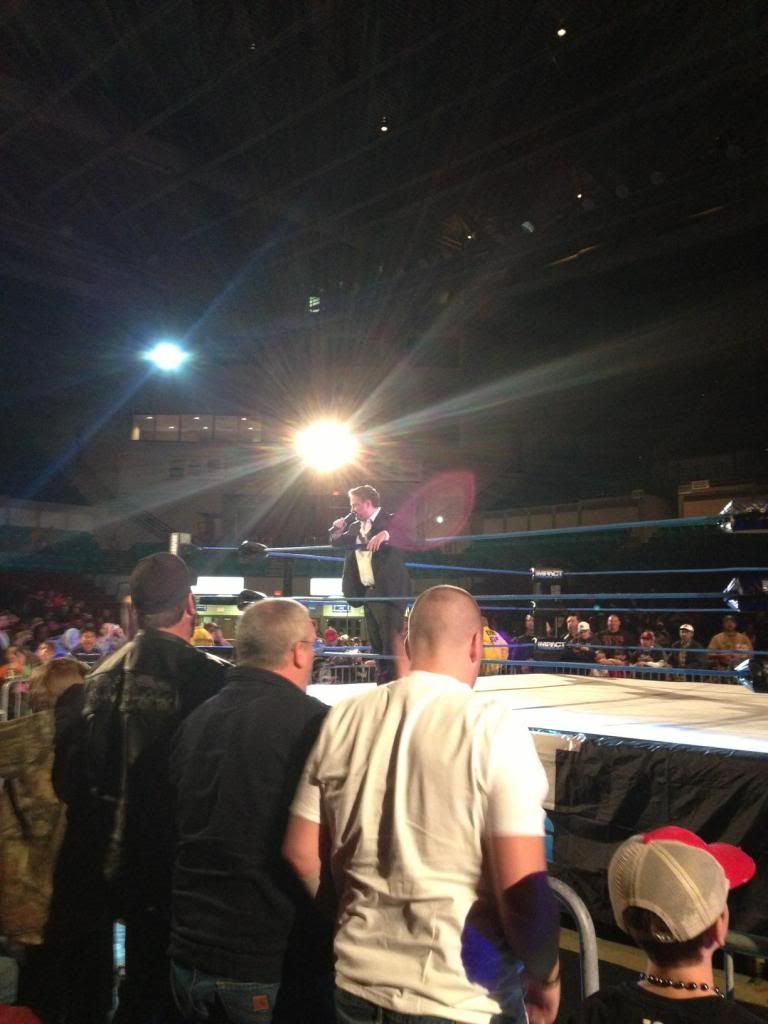 ---
"....We can't change what happened at Virginia Tech. We can't change what happened at Columbine. But maybe we can change the lives of the people around us. We shouldn't need tragedies to remind us that people are sad, broken and aching. The world is our family, if you notice someone alone or hurting or lost, reach out to them. Give of yourself. Heal the wounds inflicted by others. Replace hurt with kindness before hate grows in the empty space where love should be."
Posting Rules

You may not post new threads

You may not post replies

You may not post attachments

You may not edit your posts

---

HTML code is Off

---