View Poll Results

: Who is more attractive?

Ronda Rousey
40
40.82%
Meisha Tate
58
59.18%
Voters: 98. You may not vote on this poll
Moron
Join Date: May 2007
Location: Australia
Posts: 19,406
Points: 4,457
Re: MMA Discussion Thread
---
Quote:
I've eaten my words before, and have no shame in doing so. Mock me all you want as long as it's with reason. Lombard? He came from the outside with a huge chip on his shoulder and barely scraped through against Tim Boetsch, who is average at best, but the only reason he's on top right now is because that division is thin as fuck.

That's what I think'll happen to Melendez when he comes into the UFC. He'll come in against a guy like Pettis or Cerrone. Lose. And then get stuck in between the Top 20- Top 10 range in the Lightweight division. It's what happened to Jake Shields, it's what happened to Herman and Barboza, and it's whats going to happen to Melendez.

Don't mind me. I just love when hype trains are derailed and peoples hearts are broken. That has a risk as they actually have a chance to be successful, like my own boy Jon Jones before he absolutely obliterated Shogun, but I'm confident that Melendez will be a nobody in the UFC.
Pettis/Cerrone are like 1 fight away from a title shot. they're both hovering around the top 5 depending on who's rankings you go by. Its hard to come into the UFC and compete at the top straight away. You mention Jones/Shogun, he had 7 fights in the UFC before that fight. He started off against scrubs, and slowly worked his way up the card. He was successful before the Shogun fight, irrespective of whether he had won the title there.
Its different for guys who are established in other promotions and have some hype about them. Lombard hasn't had to be tested in the cage for awhile, he should've had a gimme fight first up to get the nerves, adrenaline of the first UFC fight out of the way before moving up the card. Also Herman and Barboza? cmon son, neither had a HUGE hype train behind them.
Jake Shields in the UFC has gone alright. He lost to GSP (no shame in that) and he got knocked out early against Ellenberger who is a legit top 10 guy. Thats it, he got a bit of a dodgy decision vs Kampmann who is also legit, and he beat Akiyama and Herman (which got overturned later). A lot of his hype was generated off the back of dominating Henderson in Strikeforce, which is deserving of getting hype.
I'm not saying Melendez will come into the UFC and win the belt. I'm not saying he's going to be amazing and beat everyone. I'm saying he will be a top fighter, around the ilk of Pettis, Cerrone, and Maynard. Winning and losing around the top guys.
Re: MMA Discussion Thread
---
It's going to be great to watch Cerrone blast Pettis. Go get yourself some DON-ALD CER-R-OOO-NNEEE. Oh Greg Jackson, you goofy fuck. Will never forget that.
Moron
Join Date: May 2007
Location: Australia
Posts: 19,406
Points: 4,457
Re: MMA Discussion Thread
---
Pettis is going to make you a very sad man yet again Walls.
Re: MMA Discussion Thread
---
Nah. I was ice skating uphill with Anderson/Chael 2. Not this time around.
Hunter of Invisible Game
Join Date: Jul 2006
Location: highway jammed with broken heroes on a last chance power drive
Posts: 37,904
Points: 15,751
Re: MMA Discussion Thread
---
No Walls, that is the fucking worst music ever. No excuses.
---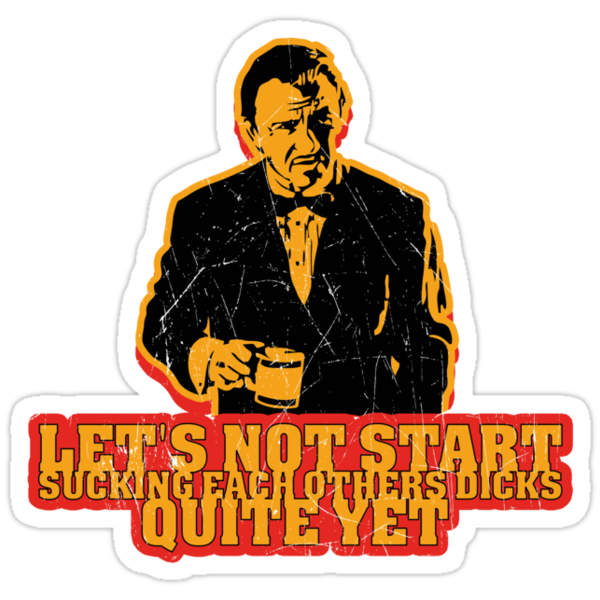 Regularly Beating Up James Ellsworth
Join Date: Jun 2011
Location: The Brandwagon
Posts: 3,627
Points: 119
Re: MMA Discussion Thread
---
I've heard today that Overeem vs Bigfoot Silva is official for UFC 156.

Overeem easily i reckon
---
STAN DA MAN!!!
Re: MMA Discussion Thread
---
Seems like that fight's being booked early. If JDS happened to KO Cain nice and early again he'd be good to go March/April which would be perfect for 'Reem. I reckon we won't see 'Reem fighting for the title until July at the earliest.
---
Not removing until:
People stop putting "Not removing until" in their signatures. [ ]
There are players and then there are pieces
Join Date: Jan 2004
Location: Los Angeles is burning
Posts: 5,052
Points: 93
Re: MMA Discussion Thread
---
Shane Carwin blew his knee out, they are looking to replace him by the TUF finale. Carwin probably is juicing again. I think they should plug in Bigfoot for the fight and give Overeem someone like Mark Hunt. I just want to see Hunt get his ass handed to him.
---
Re: MMA Discussion Thread
---
reem will crush big foot, also no offense but hunt is pretty sick man.
---
Re: MMA Discussion Thread
---
Which is worse to you guys? A division being held up by injury, Aldo/GSP etc, or by suspension, Chael/Overeem?
---
Double-D-Stractions......



Mein Gott!

What happened to repping posts?
Posting Rules

You may not post new threads

You may not post replies

You may not post attachments

You may not edit your posts

---

HTML code is Off

---