View Poll Results

: Who is more attractive?

Ronda Rousey
40
40.82%
Meisha Tate
58
59.18%
Voters: 98. You may not vote on this poll
Ceramic Wizard Bong
Join Date: Mar 2011
Location: dirty old town, dirty old town
Posts: 3,993
Points: 832
Re: MMA Discussion Thread
---
Quote:

I like the other ones better too. You'd think since they've fought before that UFC would show each man getting hurt by the other.
they should have a pic of Junior knocking out Cain, surrounded by 300 pics of Cain turning his face to mush.
One of those things is likely to be repeated anyway.
---
Re: MMA Discussion Thread
---
TUF was okay night.

Ronda is kinda lame. She's bitching at Tate for smiling after the fight. Um, really? Did she expect Tate to be somber and down? Her fighter won. So of course she'll smile. It was probably more of a smile for her fighter, and not for Rousey's fighter losing.


And her crying...come on. It's a prelim fight in TUF. It's not that big of a deal. She'll get a chance to make the UFC with the finale.
---
There are players and then there are pieces
Join Date: Jan 2004
Location: Los Angeles is burning
Posts: 5,052
Points: 93
Re: MMA Discussion Thread
---
Yeah Rousey needs to layoff the crying and being a bitch the whole time, just train the fighters and quit making it about yourself.
---
Avoiding THE LIST!
Join Date: Mar 2010
Location: Saskatchewan
Posts: 8,093
Points: 9,526
Re: MMA Discussion Thread
---
BJ Penn coming back to the UFC? Doesn't excite me much. Going to shoot up the all time UFC losses list if this is an extended run.
Re: MMA Discussion Thread
---
SMH @ Rousey's bitch ass! At the rate this is going, I wouldn't be surprised if Rousey gets some MAJOR heat, and Tate gets a legit pop come the fight night between the two.
GO MIESHA!
Re: MMA Discussion Thread
---
Rousey comes off as a child in these episodes. Kinda shocking. You can tell her emotional development was halted at some point.
Re: MMA Discussion Thread
---
Shogun vs. James Te Huna official for UFC's return to Australia this year.

And Michael McDonald vs. Urijah Faber official as the co-headliner on UFC on FOX 9 in Sacremento. Pettis vs. Grant is also rumoured to headline that card.

Some great fights coming up starting from UFC 165.
---
Credit: GOATviaDQ
Re: MMA Discussion Thread
---
I hope Te Huna smashes Shogun. And LOL @ Shogun. I remember he wouldn't take the Glover fight because he didn't have a big enough name but he takes this fight?
He was scared to fight Glover but Te Huna doesn't scare him but he should. Shogun is a joke and always has been.
---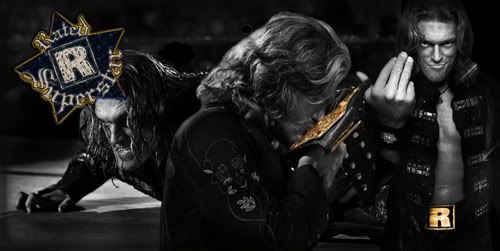 Re: MMA Discussion Thread
---
I too think he wanted none of Glover because he knew he'd get his ass kicked. If Shogun loses to Te Huna I hope he retires. Then I never have to watch him fight or hear about him ever again. He must want to fight again quickly if he's willing to fight him. Probably still embarrassed that The American Gangster choked the shit out of him. You all would have laughed at my reaction to that fight. I fell off my couch laughing, literally. Not saying that to be funny, it's the truth.
---
Last edited by Walls; 09-12-2013 at

03:11 AM

.
Posting Rules

You may not post new threads

You may not post replies

You may not post attachments

You may not edit your posts

---

HTML code is Off

---