Wheel Man for SCOTT STEINER
Join Date: Feb 2009
Posts: 3,924
Points: 2,719
Re: F1 2012 thread
---
Will have a struggle with continuity this season, with no SkyTV and the 10 races on BBC. But I'll give it my best go.

Do expect Red Bull to find that little extra again this year, but if Ferrari have the unlimited funding, since they pulled out of that FotA agreement along with RBR, I can see them being full of surprises. Of the other teams, I hope Mercedes pull out something fantastic this year. They have been mass-hiring some Technical Directors, so hopefully it pays off. Want to see Nico amongst the top 6. Can't imagine Ferrari/RBR/Mclaren being out of the top 3, but Lotus and Mercedes look daring. Season opener will be fantastic, many eyes on everyone. Hopefully not the same old, and something interesting.
Re: F1 2012 thread
---
It still sucks that Kubica isn't back, but at least Kimi has returned who was my favourite before he left.

As for who wins this season, I can't see anyone other than Vettel tbh. Would like to see Button win it though.
---
RIP Randy Savage & The Ultimate Warrior.
Thanks for the memories.
Re: F1 2012 thread
---
Well almost halfway into then 1st dayof testing and the Ferrari gladly hasnt taken off like a paraglider.
But unfortunatly for ferrari the car hasnt taken off on the ground either 1.22.8 the BEST time in 51 laps from Felipe (im assuming Massa) unless they have a test driver called Felipe aswell

Kimi on the otherhand 1st man to break 1:20 with his 1:19:670 so 3 seconds quicker than Ferrari.
Re: F1 2012 thread
---
Let's see what this step nose does as I hope for racing sake that McLaren didn't miss the boat by going the traditional route.

Kimi rocks! glad to see him back and hope he helps lotus challenge Mercedes for 4th. The top 3 will still be the top 3.
Re: F1 2012 thread
---
Fuck these 2012 cars look fugly.
Re: F1 2012 thread
---
i'm still intrested in what virgin/marussias car will look like as its their first car designed with a wind tunnel and ex-renault chrashgate person pat symonds who has designed 4 world title winning cars

you cant tell much from the runs atm the last test before the first race will give a better idea. none of the cars have broke down i belive so reliability must be there
---
Sorry about your damn luck
Re: F1 2012 thread
---
Quote:
Cant see anything other than vettel hattrick guys too good. Can't see the other teams making up the massive difference in class between themselves and redbull. Especially with the budget caps its just going to help redbull stay that extra yard in front for the next few years.
The thing is that their main weapon last year, the off-throttle blown diffuser is banned. The one race last year that it was banned, Silverstone, Vettel and Webber both got absolutely smoked by Alonso. I hope it's the case anyway, would rather see a close season.
By the way, any betting men in this thread, Raikkonen is 50/1 to win the title, worth a couple of quid each way I reckon.
---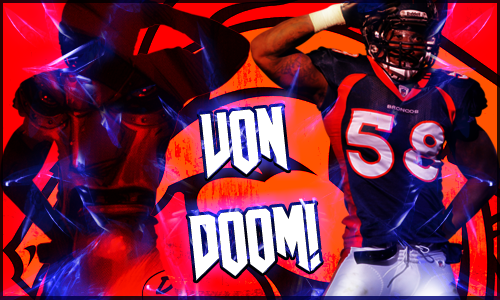 Sig courtesy of
CHAMPviaDQ
Re: F1 2012 thread
---
last years mclaren complied with this seasons rules on nose height, so they basically have a seasons testing with that set up at the front, they could be miles ahead of the rest
---
Sorry about your damn luck
Re: F1 2012 thread
---
With the EBD banned I am expecting Ferrari to be the team to beat, look at Silverstone. Unfortunately (or fortunate if you're not a Ferrari fan!) they haven't exactly sky-rocketed in the first testing week. I'm hoping Mercedes and Lotus can close the gap and challenge the front guys, I would love a more compitive season, 2011 was pretty lame tbh.

My Prediction:
1) Red Bull
2) Ferrari
3) Mercedes
4) Mclaren
5) Lotus
6) Force India
7) STR
8) Sauber
9) Caterhan
10) Williams
11) Marussia
12) HRT
Re: F1 2012 thread
---
anyone else think it was strange romain groesjean was fastest of the 2012 cars? i'd of thought they would have made kimi go faster to attract more sponsors
---
Sorry about your damn luck
Posting Rules

You may not post new threads

You may not post replies

You may not post attachments

You may not edit your posts

---

HTML code is Off

---