Re: MMA Discussion Thread
---
Got into UFC only last year so yeah.....basically a noob.
But
ROUSEY X3!!
Also happened to see those nude shots of Miesha Tate from ESPN Body Issue and gotta say, not bad
---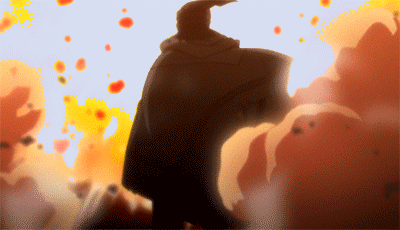 Master of the Rinne-Sharingan
ROLLINS | STYLES | BLISS | HARDYS | THE REVIVAL
GALLOWAY | ALMAS | BLACK | ASUKA | CROSS
OKADA | SHIBATA | TANAHASHI | NAITO | IBUSHI
IO SHIRAI | MUNDO | DUNNE | HIROMU | PENTAGON
There are players and then there are pieces
Join Date: Jan 2004
Location: Los Angeles is burning
Posts: 5,052
Points: 93
The first MMA event I ever watched was when Matt Hughes KO Carlos Newton with the power bomb off the cage. I wrestled in HS so it was cool to see these wrestlers throwing guys around and just destroying people. Soon after that my friend showed me some pride fights and I immediately fell in love with the sport. The first Silva fight I ever saw was ironically enough against Carlos Newton and Silva almost took his head off with a flying knee. Silva's style is what made me a huge fan of his. When he debuted in the UFC he faced Chris Leben who was in a six fight winning streak. Most people knew Chris Leben from TUF and so many people not to familiar with pride or much MMA didn't give Silva much of a chance. Silva wrecking Leben in his debut is probably in my top 3 moments of UFC history.
---
Avoiding THE LIST!
Join Date: Mar 2010
Location: Saskatchewan
Posts: 8,074
Points: 9,469
Re: MMA Discussion Thread
---
UFC 27 was the first UFC event I ever saw. I think I am probably the only person in the world who got into the UFC off of that event. I had seen a segment on the UFC on a sports business show and 27 was the next event happening so it was the first I saw.

Been a fan every since. Worked for sherdog for over 10 years which was amazing. Met so many people because of it.
Re: MMA Discussion Thread
---
I'm a "TUF noob" that show is what brought me to the dance. and like myers mentioned I was one of the noobs amazed at the destruction of leben by the spider. hopped my fat ass on the bandwagon and been riding shotgun ever since. I knew chris would probably beat him last week, but never expected such a horrible end to the fight and possibly the GOAT'S career. Really sad to see things go down the way they did, but I'm still glad I got to witness a once in a lifetime caliber athlete do his thing for so long
---
soundcloud.com/wridacule wridacule.bandcamp.com
Re: MMA Discussion Thread
---
04 maybe 05 was the first time i got into MMA mainly the UFC, didn't get to see much pride until later due to it not been on tv over here or not that i knew of anyway.
Probably should but i can't remember the first fight i saw or event, might have been a fight night or TUF
Re: MMA Discussion Thread
---
First memory of MMA for me was Shogun getting screwed out of the title at UFC 104.
In a sense, glad Shogun got screwed because his KO of Machida at UFC 113 is
EDIT:
---
Credit: GOATviaDQ
---
Last edited by Ray; 01-02-2014 at

03:16 PM

.
Re: MMA Discussion Thread
---
Quote:
I'm wondering how everyone here themselves got into MMA?
The earliest memory I have is GSP regaining the title vs Serra but I can't help shake the feeling I saw a few earlier events prior that. That is the big stand out moment though and the morning after that PPV I had my dad on the phone to a gym in my city sorting out my membership for the classes.
Quote:
In the words of Joey Diaz, "Vitor Belfort gets dizzy anytime he walks past Foot Locker".
---
Re: MMA Discussion Thread
---
He back, he back. Not really but it's still good to see him up and smiling with his family.
Re: MMA Discussion Thread
---
Someone didn't get the memo about wearing yellow
---
Credit: GOATviaDQ
Re: MMA Discussion Thread
---
Katsunori Kikuno vs. Quinn Mulhern was the hardest pick for me this card. Mulhern is sick 6'3" dropping down from welterweight. but i went with Kikuno due to that weight cut and flying east for Quinn.

also some other really awesome highlights someone needs to hire this guy




---
---
Last edited by Pappa Bacon; 01-04-2014 at

10:16 AM

.
Posting Rules

You may not post new threads

You may not post replies

You may not post attachments

You may not edit your posts

---

HTML code is Off

---