Re: What happened to Santino Marella?
---
Quote:
Originally Posted by
Tyrion Lannister
View Post
He's been a comedy character from day 1 in WWE. I don't remember his debut well, I know he won the IC title from Umaga when Lashley kicked Umaga's ass, and he was a plant in the crowd, but if there was no signs of comedy during that night, it was probably just because it was the appropriate way to introduce him, a heartfelt story for his so called "home country" crowd. The comedy started immediately thereafter, with him just being a bumbling idiot. He's been a goofball for years, this wasn't a random change like Tensai where he just becomes a comedy babyface out of nowhere.
I think the comedy potential was hinted at... Vince was explaining the no-harm agreement where if Santino got destroyed, he couldn't sue the WWE. Vince stopped himself, and goes "before I go any further, first of all do you understand English?".
Santino goes "Si, si", which got a legit chuckle from JR or whomever was on commentary.
He also had some crazy red / orange shoes on that Vince made fun of.
But yeah, he was NOWHERE NEAR the comedy idiot he became shortly thereafter.
---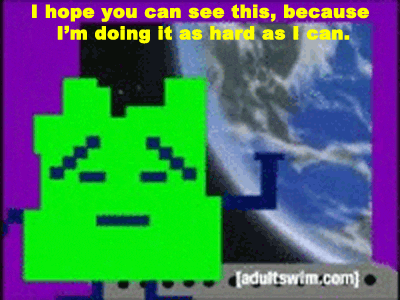 People say hes a decent wrestler yet he only has 2-3 min matches ever why does he only have short matches?
Sent from
Verticalsports.com Free App
---
PS4 - BeerMonkeyPlays

fav 5 - Rollins, Ambrose, Bray Wyatt, Lesnar, Cesaro

Cant stand - Cena, Reigns, Hornswoggle, Los Matadoes

ALL time - Stone cold, Undertaker, HHH, Shawn micheals, Punk

Im the REAL H2O Delirious
Moron
Join Date: Mar 2012
Location: Portsmouth, England
Posts: 4,061
Points: 0
Re: What happened to Santino Marella?
---
Quote:
decent wrestler bad gimmick
This.
Re: What happened to Santino Marella?
---
Santino is a great worker and he knows and plays his character so well. It's the reason why he is always so damn over.

I don't think his gimmick is bad at all. The guy is one of the best damn comedy wrestlers of all time and you can tell he enjoys what he does. Not everyone has to be a serious wrestler, you know. I rather be the guy who does comedy and gets his ass kicked but is over as fuck than the guy who walks to the ring all serious, wrestles al serious but no one can bother to give a fuck. Yeah, I rather be a Santino than a Wade Barrett.
---
Trying to Impress Vince McMahon
Join Date: Jul 2009
Location: Alexandria, VA
Posts: 6,280
Points: 16
Re: What happened to Santino Marella?
---
Comedy characters have always been, and likely always will be, a staple in professional wrestling. Instead of complaining, perhaps we should be happy that the three main comedy characters (Santino, Clay, Ryder) are all very capable performers. We've come a long way from the days when the comedy characters had basically no wrestling skill.
---
God, this third hour of Raw really drags...
Re: What happened to Santino Marella?
---
Santino has made he most of his time in WWE. I am sure he has been told in no uncertain terms it is his job to entertain people and to help the low to mid card guys the WWE wants to advance further. Sometimes storylines need to be serious but sometimes there is a need for laughs and that is where Santino shines.
Moron
Join Date: Mar 2010
Location: England
Posts: 10,366
Points: 0
Re: What happened to Santino Marella?
---
I dont know what the fuck happened when Santino debuted he was so strong and the first guy to beat Umaga but now years later hes just a comedy jobber WWE seriously fucked over his character
Moron
Join Date: Apr 2010
Location: Philly
Posts: 4,994
Points: 0
Re: What happened to Santino Marella?
---
He's great, has boatloads of charisma, presence and comedic timing along with being a quality wrestler. And he uses that to the fullest to connect with the audiences and make fans laugh. Nothing went wrong, he's probably the best comedy character WWE ever had.
Re: What happened to Santino Marella?
---
Here's why Santino is a GOAT comedy character. Not only can he be an awesome babyface that makes you laugh but as a heel he can make you laugh and hate him at the same time! His little run with Maria was just heel Santino at his best.
---
Re: What happened to Santino Marella?
---
He may not be as funny nowadays but I personally thought his segments with Jericho, Lawler, and Stone Cold were HILARIOUS when he was a heel early on. So it's hard to regret the comedy route, but it is somewhat disappointing that a guy who had that in ring potential will never rise above this level.
---
Oh you were not aware of this?
Your posterior better contact someone at once!!
Posting Rules

You may not post new threads

You may not post replies

You may not post attachments

You may not edit your posts

---

HTML code is Off

---