Just how does he do it..?
---
Unbelievable how the Rock managed to get a reaction from that crowd even from him, they was pretty dead all night apart from a few cheers here and there (e.g Orton).

Punk was getting some sort of reaction, but it seem to drag on for too long and the crowd got stale and seem bored, however the rock had them eating out of his hand. I know thats what the rocks famous for, but last night it really stood out in my opinion.

Im not a rock mark, but i've got to give him a lot of credit for last night to get the reaction he did out the crowd.
---
your sig was way too big.
Trying to Impress Vince McMahon
Join Date: Jul 2006
Location: Germany & Netherlands.
Favourite(s): Ilse DeLange.
Posts: 6,497
Points: 851
Re: Just how doe's he do it..?
---
Simple, he's the GOAT (together with Hogan).
---
"Careful not to choke on your aspirations, Krennic"
Moron
Join Date: Apr 2010
Location: Philly
Posts: 4,994
Points: 0
Re: Just how doe's he do it..?
---
Canned cheers.
Re: Just how doe's he do it..?
---
Honestly it's his charisma & presence. It sounds simple because it is. Going to comedy clubs, growing up in High School & College seeing how certain people would have a core audience in the palm of their hand I can see how The Rock does it.
---
"Do you like Phil Collins?"
Moron
Join Date: Mar 2012
Location: Portsmouth, England
Posts: 4,061
Points: 0
Re: Just how doe's he do it..?
---
If DBryan wasn't burried that night he would have made the rock look like drew mac in the charisma department
Re: Just how does he do it..?
---
There's a sing-along mentality that plays with wrestling crowds. Rock has always understood that. Its either a great familiar beat you want to hear time and time again or a tired played out shtick depending on your point of view. Its the same with signature moves and finishers. Pro Wrestling is a formula.
Re: Just how does he do it..?
---
Charisma and presence. The content of what he's actually saying (making up kiddie insults, making woo woo noises, reusing catchphrases, etc etc) is shit, but the guy has the ability to feed it to the millions, AND MILLIONS (see? can't even resist playing along now) and the crowd eats it up
---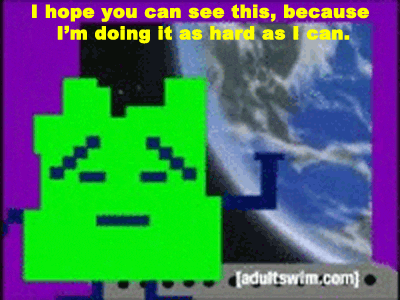 Re: Just how does he do it..?
---
They gave punk 10 minutes to shit on the crowd, plus the commercial time where he reportedly just sat there, harvesting the cheap boos. I bet even JTG would have been able to get a positive reaction out of the crowd by interrupting, now if it's the Rock, who actually knows how to work the crowd and got his hype in front of him, it's almost too easy
---
Losing hair? Gain muscles!
Learning to break kayfabe
Join Date: Mar 2012
Posts: 177
Points: 0
Re: Just how does he do it..?
---
It was punk that got him
That reaction -
Same as when Cena gets boo'd then put him in a feud with a top heel like Kane and big show
hey guess what, people start cheering for Cena again
Special Attraction at Wrestlemania
Join Date: Jun 2009
Location: Suplex City, Bitch
Posts: 20,763
Points: 14,928
Re: Just how does he do it..?
---
The reason the crowd was flat was because they spent all night waiting for him. Then, inevitably when he came out he got that pop because people love him and rightly so, he is one of the best ever.
Posting Rules

You may not post new threads

You may not post replies

You may not post attachments

You may not edit your posts

---

HTML code is Off

---