Re: Please explain why Cody Rhodes deserves to be a legit main eventer?
---
Quote:
. The only time the crowd has ever seemed to care about him is just because he looks like a goof with a mustache.
???? Cody Rhodes was money as the unstable 'undashing' character, people was cheering for him towards the end of that run.
When he beat the then-superman, relevent and World Heavyweight Champion Randy Orton on RAW in September 2011, everyone loved it. His mic work was gold - now moderators BAGGGGGGGGGGGGGGG 'EM.

---
Re: Please explain why Cody Rhodes deserves to be a legit main eventer?
---
Cody Rhodes deserves to be a legitimate main eventer this year because he's good enough to be one.

I don't see a whole lot of downside to Cody. He's great in the ring, he looks fantastic, he has a lot of charisma and is great on the mic too, so I can't see much bad to be honest. He'd make a great addition as a heel in the main event scene. He's done enough to prove he can do it. He's pulled off various different characters, he even managed to make a 'dashing' Cody Rhodes gimmick work, he played his masked character very well too. He started off as 'the other' guy in the Legacy, the one who wouldn't make much of an impact and who was overshadowed by Ted Dibiase. He's proved everyone wrong.
---
Marking for: John Morrison, Randy Orton, CM Punk, Sheamus, Dolph Ziggler, Cody Rhodes and Jack Swagger.
Moron
Join Date: Jan 2012
Location: Bulgaria
Posts: 833
Points: 0
Re: Please explain why Cody Rhodes deserves to be a legit main eventer?
---
Undashing Cody Rhodes was main event material.
Re: Please explain why Cody Rhodes deserves to be a legit main eventer?
---
He just needs a character tweak. I saw him as main event potential when he had his undashing character last year especially heading in WrestleMania, not so much now playing a generic heel. But they shouldn't rush him considering their recent trend of pushing and de-pushing talent to the point of the crowd not caring about them anymore (Miz, Truth, Ryder,etc). I do see him hitting at least the upper mid-card later in the year, kinda like a Christian.
---
Live Shows Attended
10 - Pay-Per-View - WrestleMania 2000, No Way Out '01, Judgment Day '01, SummerSlam '01, Vengeance '01, Royal Rumble '05, WrestleMania 21, WrestleMania XXVI, WrestleMania XXVIII, Royal Rumble '13, WrestleMania XXX, WrestleMania 31,...
11 - Monday Night Raw - 7/27/98, 9/13/99, 4/3/00, 10/09/00, 8/06/01, 9/23/02, 3/24/03, 7/21/03, 8/23/04, 4/4/05, 3/15/10, 4/7/14, 3/30/15...
5 - SmackDown - 11/30/99, 3/13/01, 8/07/01, 3/25/03, 6/03/03...
5 - House Show - 6/30/94, 7/29/94, 7/17/99, 7/08/00, 1/06/01...



All-Time Magnificent Seven
Bret Hart, Chris Jericho, Randy Savage, Jake Roberts, Kurt Angle, Steve Austin, CM Punk

Current Magnificent Seven
Chris Jericho, Dean Ambrose, Kevin Owens, Seth Rollins, Bray Wyatt, AJ Styles, Cesaro
Re: Please explain why Cody Rhodes deserves to be a legit main eventer?
---
He can talk. He can wrestle. His gimmick is well-rounded. He works hard. What more can you ask for?
---
Moron
Join Date: Jul 2009
Posts: 6,658
Points: 0
Re: Please explain why Cody Rhodes deserves to be a legit main eventer?
---
I will say this. Cody Rhodes deserves to have the WHC title around his waist. Why? It's the history of that title. No, it's not Flair's original WCW title that he once brought to the WWF back in the early 90's. However, it certainly looks like it, and this is professional wrestling it's supposed to be entertaining. Allow for Cody Rhodes to start his childhood dream. Rhodes has the look of a "babyface", and he has a strong understanding of the business from growing up around it all the time. I ultimately feel Cody could be the new Nature Boy.

One of the things I have always admired about Cody Rhodes was his ability to transform himself. From his music, to his attire, to his act, and his look overall. He received so much irrelevant attention from the fans for his mustache, and that has to be a sign that he is clear on how to draw attention. It's sustaining that momentum for himself. Rhodes has always been troubled by that. However, not as a "face", but mainly as a heel. His career in the WWE has been mainly as a heel.

From what I have seen of his heel work it's not hard to figure out that he can play the role well. He wasn't the most over heel, but he knew what to do with the fans. However, I don't think his work as a heel is his best just yet. I still believe that his next best work will be as a "face". I feel like the WWE, and Cody could make up a great story involving his dream of holding not the WWE title, but the WHC title. Once he splits with Sandow, and turns "face" have Cody cut a heart felt promo.

Rhodes would come out to talk about how he loves this business, and more importantly he loves how the fans grow with the times. Cody expresses an issue though that he has not with the WWE Universe, but with the WWE Champion CM Punk. Cody turns to the big screen, and goes back several months to what CM Punk said about the WHC title. We come to find that Cody Rhodes is extremely pissed off by this. Rhodes claims that for weeks he had to listen along with millions of other people about how CM Punk has been disrespected. Rhodes says that the WHC has been around longer than Punk, and to claim that it is secondary to the "WWE" title is blasphemy.

Cody says the WHC title is secondary to no title, and that includes the WWE title. Rhodes says that any respectable man in this business knows that neither title trumps the other. Cody says long ago when there was such a company who held that WHC title with such prestige men like Punk were in the crowd watching men like Cody's father Dusty Rhodes have classic battles with the likes of Flair, or Funk. It was the WHC title that they were bleeding for, and willing to fight to their deaths for. Cody says the lack of respect that Punk has is obvious, and the mere fact that CM Punk thinks that being better than John Cena means anything to anyone is proving it.

Rhodes explains that one day when he is WHC he is going to bring a level of prestige back to that title in which CM Punk, and his WWE title will long forgotten about. Rhodes says that he did it with the Intercontinental title, and could easily do the same with the WHC title. Cody says even if he never gets that chance to wear the WWE title, as long as he is WHC one day he will feel like he had accomplished something. Rhodes says that title that CM Punk is wearing doesn't represent the "era" that he is looking to pave a way for. Drops the mic, and walks out throwing the hood of his jacket over his head as he leaves.
Parks and Recreation Dept.
Join Date: Aug 2011
Location: Small town Saskatchewan
Posts: 4,941
Points: 4,900
Re: Please explain why Cody Rhodes deserves to be a legit main eventer?
---
Why should I explain something that isn't true? Rhodes is a long way away from being a "legit" main eventer.
---
"They will LIE to you, she said. They will try to DENOUNCE you, she said. They will try to STEAL your gift, and she was right. Sister Abigail always spoke the truth, and so do I. So when I tell you that I knew this day would come, I am NOT telling you a lie! And on this day, in this moment in time right now, this very second, I can truly say that I have the whole damn world in my hands!"
- Bray Wyatt - 02/14/17
Moron
Join Date: Mar 2012
Location: Portsmouth, England
Posts: 4,061
Points: 0
Re: Please explain why Cody Rhodes deserves to be a legit main eventer?
---
Why the fuck not?
We've seen some right old shit over the years that have fucked over the WHC.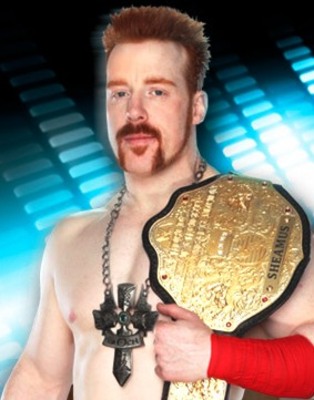 Fucking terrible
Re: Please explain why Cody Rhodes deserves to be a legit main eventer?
---
If you don't have that typical "bodybuilder" mentality like Vince does, you'd realise that Cody does look like a main-eventer/upper-carder at the least. He can wrestle real good and can back it up on the mic too. More importantly, he can make his gimmicks work and can get over. The "Dashing" Cody Rhodes idea on paper doesn't look like an easy gimmick with those cheesy gayish grooming tips promos and stuff, but Cody pulled it off real well. And after that, the disfigured gimmick was just BOSS. DEM PAPERBAGS. So much so that at that time it looked like he'd be the one to win the MITB before Dolph. Too bad that the E just dropped it all after Cody was unmasked and they just made him generic heel #729936981. They hardly used him on TV in the following months (after unmasking) for no fuckin reason and after that, he was in random matches and had no feuds till now, when he started a mini feud with Cara and eventually ended up teaming with Sandow and it looks like he's finally in a better position now.
Also, DAT MUSTACHE.
---
M A H A R A J A
Re: Please explain why Cody Rhodes deserves to be a legit main eventer?
---
Quote:
Originally Posted by
#PushKofiKingston
View Post
Cody is one of the best overall talents in WWE. Very good on the mic. Underrated by a lot of people. He's a very good ring worker. Nothing flashy but he's athletic, good ring psychology & technique. He has a great look too. No way is he too small considering the current WWE Champion is CM Punk.

People need to stop using the word "Charisma" when they don't know what it means. Heels aren't supposed to be charismatic. You want them booed. Not cheered.
One of the most stupidest things I have ever read in my life. Heels aren't meant to have charisma? You can still attract heat while having a goddamn gimmick and personality.WTF.
---
W
e
W
ant
E
dge
Smackdown! Fave Five: AJ Styles, Kevin Owens, Jinder Mahal, Shinsuke Nakaruma , Randy Orton.
RAW Fave Five: Samoa Joe, Dean Ambrose, Neville, Roman Reigns, Seth Rollins.
Current Overall Fave Five: AJ Styles, Chris Jericho, Braun Strowman, Kevin Owens, Shinsuke Nakaruma.
All Time Fave Five: Edge,The Rock, Undertaker, Chris Jericho, Shawn Micheals
The post is Rated R
Posting Rules

You may not post new threads

You may not post replies

You may not post attachments

You may not edit your posts

---

HTML code is Off

---