Re: Officials Very High on Cesaro and See Money in him
---
Quote:
Originally Posted by
Tyrion Lannister
View Post
I don't see money in him, at least not right now. If they think he has something then drop the 5 languages thing and give him some actual promos that show either what ability, or lack of, that he has. So far I'm unimpressed. Obviously he can wrestle just great but so can Tyson Kidd and there's no money in him, personality comes first. That gimmick is dead in the water, nobody cares how many languages you can speak. It's not even heelish, Rey Mysterio is bilingual, so what?

He needs to make some changes.

Drop the 5 languages thing as I said, it's not marketable, it's not a top level gimmick. If they want to do the "very European" thing, I guess that's fine. The anti-American foreigner thing has been done to death, but more so with characters from the Middle East, Russia, Japan, etc.

Swiss Death should be his finisher, not his setup, but his actual finisher on anybody that he can physically throw in the air. If he runs into somebody like Clay, that's when he wins with the Gotch Style Neutralizer, or if he runs into somebody like Big Show who he can't do the Neutralizer on (I would assume), have a 3'rd finisher. Maybe a move off the top rope, maybe a submission, something. I'm sure this will NOT be a difficult task for somebody who's been in ROH.

Finally, he should make a change to his look. Those thigh straps have got to go, they look so stupid. Give him kneepads like he had in FCW for a while.

All of that is drastically going to help his overall image and get people to take him more seriously.
This. He needs to drop that awful gimmick. It's stupid and why should we boo it? Exactly.
Re: Officials Very High on Cesaro and See Money in him
---
I like the guy and I think he has a good look. Pretty muscular and strong too. Would love to see him ditch the Five Languages thing and talk crap instead in the future. He has potential indeed.
---
Chrono's Current Fave 5 (Active stars only):
1. John Cena
2. Seth Rollins
3. AJ Styles
4. Dean Ambrose
5. Alexa Bliss


county road 233 under my feet
Join Date: Sep 2006
Location: Bury me with my guns on so when I reach the other side I can show him what it feels like to die
Posts: 17,293
Points: 31,376
Re: Officials Very High on Cesaro and See Money in him
---
Great talent but I can't take him seriously with that nut/pecker grab finisher he does. Fucking terrible choice for a finisher.
---
Moron
Join Date: Jul 2009
Posts: 6,658
Points: 0
Re: Officials Very High on Cesaro and See Money in him
---
His gimmick with the 5 languages is awful, and now that Aksana in gone I would imagine that part of his character will go away. However, I also feel that part of his character revolves around strong booking. Will the WWE just leave his victory over Brodus Clay as it was, and move on? I say follow up, and in fact Antonio should taunt him each week, and say things like he is going to take his ladies, and make "Swiss Chocolate" happen. Having a clean win over him makes sense, and then taunting him because he is the "heel" champion makes sense, and possibly helps Clay go about a slight change in his character, possibly a bit more aggressive.

Have Cesaro sit ring side, and work on color commentary for a few weeks. Push a story between the two men, and allow Cesaro to go over Brodus Clay. Clay doesn't need the "rub" because Cesaro isn't exactly a rub even with a title especially when you have already jobbed to him cleanly. The "rub" comes in the form of a Brodus Clay "job" to the current United States Champion, Antonio Cesaro. Like I said before he should praise the United States title, and the United States. Reminding us that The United States is the dominant force in the world, and so that mean he is as well because he is the proud United States title holder. Cesaro claims that the United States title is proof that he is the greatest American alive, and that one day he will be the greatest "World" Heavyweight Champion of all time.
Re: Officials Very High on Cesaro and See Money in him
---
one of the best in ring guys great news
---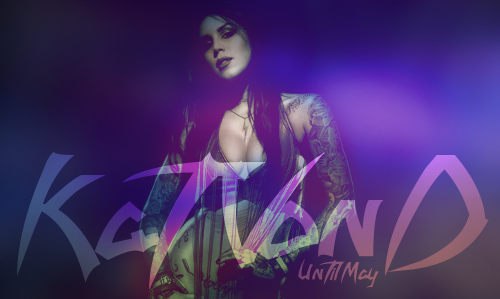 Re: Officials Very High on Cesaro and See Money in him
---
I agree. I think this guy, if pushed right, could be a huge part of the WWE going forward.
---
Courtesy of yours truly
Re: Officials Very High on Cesaro and See Money in him
---
If this is true Im very happy, I've been a fan of his for ages and am glad to see this. I love how JR put him over huge on RAW with that Neutralizer, that was damn impressive. The main event is packed atm though so I'd like to see him in the midcard for a years and get a great build up. Have him hold the U.S Championship for another say 4-6 months, then when he drops it I say bring up Kassius Ohno from FCW and reform KOW. Its an absolute must that the two of them team up. Have them dominate the Tag Division for atleast 2 years, then at the end Cesaro can be ready to challenge for a World title, and Ohno is an established midcard title contender. I just really wanna see a Tag Team run with Ohno & Cesaro. Cesaro's still young so a few years building himself up in the midcard wont kill his career, I dont want him hotshotted into the main event.
---
Mid-Card Champion
Join Date: May 2007
Location: England
Posts: 5,247
Points: 3
Re: Officials Very High on Cesaro and See Money in him
---
Good look and a great wrestler but i'm not a fan. There is something that just looks quite uncomfortable about him, can't put my finger on it
---
U WOT M8??
Re: Officials Very High on Cesaro and See Money in him
---
I don't understand why people say he's boring or bland. I personally think his gimmick is right where it needs to be. His wrestling ability is amazing and he's great on the mic. He doesn't need a flashy gimmick. His gimmick is a lack of one. His intelligence and his ability is meant to speak for itself...and it does.
Re: Officials Very High on Cesaro and See Money in him
---
Forget this money debate. I want to know what some people don't like about Cesaro's abilities.
Posting Rules

You may not post new threads

You may not post replies

You may not post attachments

You may not edit your posts

---

HTML code is Off

---