Re: Slater, Mahal & McIntyre Faction
---
Quote:
Thier new theme is awesome
I agree with you! I love that they got their own theme, makes them feel like a legit stable.
---
Re: Slater, Mahal & McIntyre Faction
---
Last night was fantastic. I loved the whole segment,
Slater was awesome, McIntyre suprised me a bit and was nice, too!
Mahal lol... how great was that?
---
---
Last edited by NeyNey; 10-30-2012 at

06:56 AM

.
Tag Teaming With James Ellsworth
Join Date: Feb 2011
Location: Your moms house
Posts: 1,090
Points: 267
Re: Slater, Mahal & McIntyre Faction
---
watch them, all three would have a belt at some point
---
Checklist
(Survivor Series along with Ambrose and Reigns 18/11/12 )Seth Rollins Debuts At Raw/Smackdown or PPV
(Smackdown 07/09/12)Wade Barret comes back
(CM Punk vs The Rock Royal Rumble 27/01/13 )Punk loses Title
(WM XXX against Brock Lesnar)Taker's Streak over
(19/08/13 RAW)Randy Orton Turns Heel
(John Cena vs Brock Extreme Rules 29/4/12)Someone blades his head or busted wide open
(18/06/13 Payback won against Kaitlin)AJ wins divas title
(RAW 08/07/13) Bray Wyatt debuts on Raw/Smackdown
()John Cena Turns Heel
()Bray Wyatt wins WWE World Heavyweight Title
()Seth vs Ambrose vs Reigns Happens
Re: Slater, Mahal & McIntyre Faction
---
Finally people have realised that Mahal is the man.
---
M A H A R A J A
Re: Slater, Mahal & McIntyre Faction
---
I was never big on Mahal, but his delivery saying he was known as the fun one of the group followed by the deadpan stare won me over.

Slater has long since been a favourite, so I hope these guys become tag champs someday and rotate who can defend the titles like the Freebirds did.
---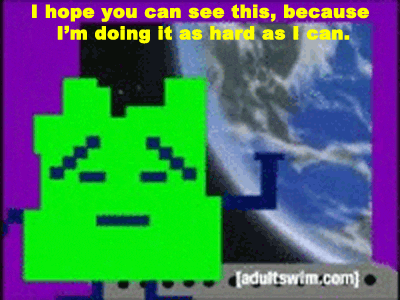 Moron
Join Date: Jul 2009
Posts: 6,658
Points: 0
Re: Slater, Mahal & McIntyre Faction
---
This is what I like to call an experiment. In my opinion these three men don't mesh well. However, there is more to the eye than what appears. This group isn't long term, nor will they make any noteworthy impact in the WWE. What we are seeing is character. Each man last night tried to pull off what they would consider an "act". By far Mahal sold his the best only because he is the "Elephant" in the room. Slater fits this gimmick perfectly, and McIntyre proved that he has a very strong sense of humor. Nothing really stood out, but I feel like these three men need this in order to get comfortable by fooling around with this 3MB. Something is better than nothing, and getting comfortable in character is the most important thing in the entertainment industry.

Eventually once these three feel comfortable in their own skin with real characters of their own, this group will split. Right now they are having fun, and even though it seems like a waste of time, and talent it really is a genius move. Once their comfort levels reach a point to where they can tap in to character, any character, and then take their careers from their. 3MB is a starting point, but at the same time a re-birth for all three men. People won't forget 3MB for now, but eventually they will. By that time these three may have more credibility than they thought they could ever achieve. Like I said, I can't stand 3MB, but it's something that they are having fun with that could possibly help each man learn how to get in to character.
Re: Slater, Mahal & McIntyre Faction
---
Drew should get an individual push with someone like Regal managing him. This group does not mesh well together at all.
Moron
Join Date: Mar 2012
Location: u cant see me
Posts: 787
Points: 0
Re: Slater, Mahal & McIntyre Faction
---
this stable actually sucks.im fan of Drew and he needs push of his own.THose two are holding him back.
Re: Slater, Mahal & McIntyre Faction
---
I find 3MB hysterical. I've been a fan of Drew since his debut, but I think it's absurd to claim that a group that's ACTUALLY GETTING HIM ONTO TV is somehow "holding him back." Where's the logic on that one?
Asking JAMES ELLSWORTH for Wrestling Advice
Join Date: Jul 2011
Location: Toronto
Posts: 457
Points: 0
Re: Slater, Mahal & McIntyre Faction
---
This is my favourite thing in WWE right now. I say keep pushing the stable and dont sweep them under the rug because it can really elevate all three men. I think Drew is the star of the group as this gimmick destroys his boring stale chosen one gimmick
Posting Rules

You may not post new threads

You may not post replies

You may not post attachments

You may not edit your posts

---

HTML code is Off

---