Moron
Join Date: Mar 2012
Location: u cant see me
Posts: 787
Points: 0
That`s ENOUGH
---
Drew McIntyre deserves wrestle in main shows,not that "no 1 care" superstars or nxt.He should be US champion not Cesaro.I like Cesaro,but Drew is better in ring,looks,amm mic skill the same.Actually Drew need to be in ADR spot.Only not losing evertyme to Sheamus.
He is young and his time will come,but that should come now.
Moron
Join Date: Sep 2012
Location: Cairo, Egypt
Posts: 9,033
Points: 15,856
Re: That`s ENOUGH
---
Drew McIntyre sucks,Never liked him and always did think he was overrated.
Re: That`s ENOUGH
---
How is he better in the ring than Cesaro? I have no problem with doubting Cesaro's charisma and mic ability, but there is very few guys running around in the WWE who are better in the ring.
Cutting a Shoot Promo To Get Over
Join Date: Jul 2011
Posts: 7,936
Points: 24
Re: That`s ENOUGH
---
McIntyre is actually lucky that he got booked into the battle royal. There's others like Tatsu, Riley, Hunico, and Camacho who were more high profile and didn't get booked.

With McIntyre, the problem is that he doesn't stand out. He's good at wrestling, but he struggles with the entertainment side of things and it's hard to book him.
Re: That`s ENOUGH
---
Will a face turn work for Mcintyre?
---
Re: That`s ENOUGH
---
I know a lot of forum members show love for D-Mac, but I'd always fall asleep when he showed up on-screen, didn't matter if it was a promo or a match... I just never found myself emotionally invested in anything the guy does..
---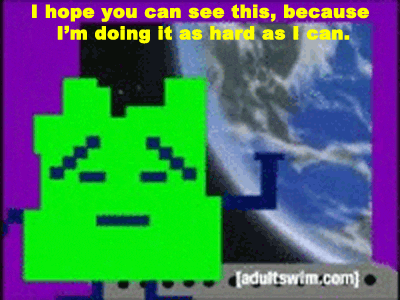 Re: That`s ENOUGH
---
Finally that one Drew Mac fan had enough! and he just doesn't want his boy to get ADR spot but a monster booking that would let him not lose much versus the Workout Buddy.
---
Make Wrestling fun again, Promo Workers > In Ring Skills Workrate Nerds.
Moron
Join Date: Mar 2012
Location: u cant see me
Posts: 787
Points: 0
Re: That`s ENOUGH
---
when was the last time he had an opportunity to prove that he is much better wrestler than in 09-11 if only he appears in superstars.He dont belongs in pre show matches and superstars .DONT BELONG
Re: That`s ENOUGH
---
I just don't care for him at all.

He's a good wrestler but I don't think he's even remotely decent at anything else.
---
Re: That`s ENOUGH
---
I like drew having him come in saying vince thinks hes the next wwe champion then going on to not even being on tv much is a such a waste.
---
Posting Rules

You may not post new threads

You may not post replies

You may not post attachments

You may not edit your posts

---

HTML code is Off

---