Finally, a rant about this idiot
Quote:
---
Originally Posted by Warren Zevon (Post 11993526)
Of course, the old "he doesn't like gays he must be gay lolol!" argument. If you were to say you don't like tofu, am I to assume that you LOVE tofu and are just afraid to admit it? Also, I don't "commit violent acts against women".
---
"i'd slap my wife to keep her in line if needed" isn't a violent act toward a women? I bet while you're working 12 hour shifts and she's sitting at home, she's getting fucked by a black guy.
Honestly, does this make you feel like you're the "man of the house" as you claimed? You work 12 hour shifts, your wife sits at home and does nothing and you slap her if she disobeys you, and your son is probably going to grow up being a loner because of his abusive daddy. This isn't even mentioning the first day he says something wrong to a black or mexican person and he get's sent to the hospital.
I know you probably think that your wife has "no problem" with this, but she's probably scared shitless of you and trying to protect her son from the same abuse daddy gives her. I also laughed that you used a quote from 1965 to try and justify your actions, times have changed. I'm not surprised by this though, your family has had issues (at least , judging by your statements in that thread) and this is just another example. Hopefully your son doesn't grow up the same way as you. Here's some more gems from this guy
Quote:
---
Originally Posted by Warren Zevon
It really depends on your definition of lesser. I feel that men should be the ones putting food on the table, and the women should be the ones preparing it. Men should take care of their women, and the women should take care of the housework.
---
Quote:
---
Originally Posted by Warren Zevon
Ethnicities and women have pretty much the same rights as men in the United States
---
Quote:
---
Originally Posted by Warren Zevon
Because they fought for the rights, lobbied for it just like the gays are now. And yes, I do have my opinions on the other two groups
---
I mean, here's a profile of Warren
Cares more about Dean Malenko instead of realizing it isn't 1965 anymore
A very skinny man, so if a black or mexican or gay guy confronted him he'd piss himself or lie about his views
Open to slap his wife
Homophobe
Racist
Grandmother shot herself due to his grandfather being...you guessed it, abusive!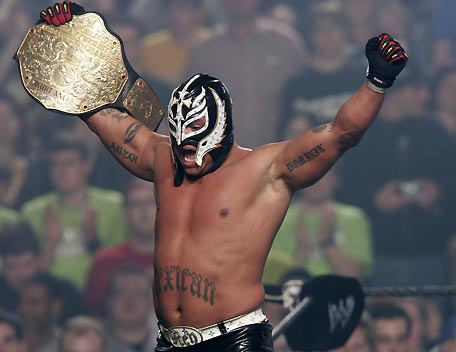 :jay2
This really isn't shocking though, considering Warren Zevon was noted for his verbal abuse toward women, drug abuse, and allegedly abusing his ex wife as well. Sometimes, you pick bad role models.
It's surprising that his GOAT is Malenko and he also likes Benoit, considering some of their best friends were mexican.