Re: PWA Legacy II - Sunday, April 6th
---
Lol at people still saying Spuckles
---
Straight up now please stop bitching about the booking!!
everyone will get a shot at titles when they earn it and when storylines permit. As Mascara said MDA earns the title shot at Legacy they have beat both members of SnS in recent weeks.
You don't see me and Dreamer bitching even tho we are the only team to beat SnS in recent weeks.
Peace, harmony and love kids it's LEGACY WEEKEND!!
Sent from
Verticalsports.com Free App
---
Props to why2cj for the sig
Title History: 5x Hardcore Champion 1x US Champion and 3x Tag Team Champion 1x Intercontinental Champion and 2x World Champion.

Join WF's Official WWE Fantasy league Here
Bangarangs Win/Loss Record

Re: PWA Legacy II - Sunday, April 6th
---
I feel like Im in a Ziggler promo lol.

(Dude, we are not bitching. Just discussing what is going on with the card. Chill out man. I appreciate what you guys are doing. Im just fuckin around.)
---
Last edited by Leon Knuckles; 04-05-2014 at

02:24 PM

.
Re: PWA Legacy II - Sunday, April 6th
---
Ravi Bishara's picks:

Jimmy Uso
Jey Uso
Daniel Bryan
The Undertaker
Bray Wyatt
Roman Reigns
Seth Rollins
Dean Ambrose

Naomi
Dolph Ziggler


Spears and Knuckles, we hear you calling that you deserve a shot at our belts, and we understand that the belts calling to you is such an intoxicating thing, but a match at Legacy is not going to happen, as we've got a true date with 'destiny' on the horizon.

Today, on the date of the second Legacy marks the 112th day that I, Ravi Bishara, and my brother in arms, Muhammad Islami have held these belts. While the number of days we've held these belts seems to be a pointless observation by myself, everyone in the PWA is going to have to join me in a little history lesson.


On Sunday December 16th, 2012, Muerte desde Arriba won the vacated Tag Titles.

On Sunday December 15th, 2013, Stars 'n' Stripes won the Tag Titles, taking them from Muerte desde Arriba.


On Sunday April 7th, 2013, Muerte desde Arriba lost the Tag Titles to the rising Trivolution at the first Legacy on the 112th day of their reign. The longest to date.

On Sunday April 6th, 2014, Stars 'n' Stripes are set to defend our Tag Titles to Muerte desde Arriba at the second Legacy on the 112th day of our reign.


You see, tonight in Madison Square Garden, New York, the most dominant team in the PWA today face the most dominant team in PWA history in a match that could alter history forever.

Tonight in Madison Square Garden, the biggest Tag Team in the world today are going to leave their mark on the Pure Wrestling Alliance as we step over the broken bodies of the MexiDuo and move on towards Day 113 of the greatest run in the Tag division ever.

The East is rising and there's nowhere to run. It's time for history to be made.
---
Last edited by Daiko; 04-05-2014 at

06:43 PM

.
Re: PWA Legacy II - Sunday, April 6th
---
Didn't even realise you were all chatting while I was writing that promo, but it should give a good storyline reason for this match instead of Spears and Knuckles making an appearance. (Even though they haven't done anything to earn a match for the titles.)
Re: PWA Legacy II - Sunday, April 6th
---
If only you worked so hard for PWC creative too Daiko
---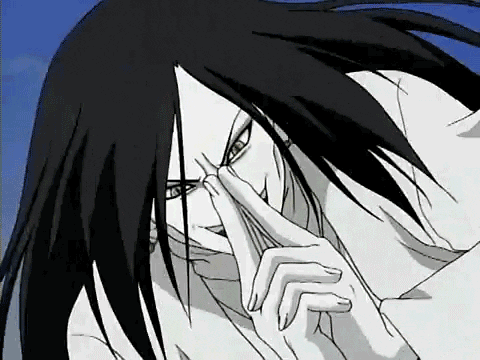 Sannin no Snake
ROLLINS | STYLES | NAKAMURA | CESARO | AMERICAN ALPHA
ZAYN | ASUKA | OWENS | JOE | LYNCH
OKADA | SHIBATA | TANAHASHI | OMEGA | IBUSHI
PENTAGON JR | MIL MUERTES | KING CUERNO | JOHNNY MUNDO | JACK EVANS
Re: PWA Legacy II - Sunday, April 6th
---
Learning to break kayfabe
Join Date: Aug 2012
Location: Alexa Bliss's Bedroom
Posts: 232
Points: 8,250
Re: PWA Legacy II - Sunday, April 6th
---
KeRo's Picks:

The Undertaker
Daniel Bryan
Dean Ambrose
Seth Rollins
Roman Reigns
John Cena
Sheamus
Naomi

Backups
Big Show
CM Punk

Promo:
KeRo: Enough is enough. Paula Haymen is gone, but John Connor lives on, but not for long.

And once he is finished, the rise of KeRo can finally begin. Starting with this Battle Royal. And who was Lee Powell to PWA anyway? Just a quitter, a traitor to his fans. I have stayed no matter what happened. And now it is time to gain my reward.
---
Austin Angel in PWC, WF's OFFICIAL E-Fed! Join Today!
Dustin Dreamer and Alexa Hayes in PWA, WF's WWE Fantasy League Join Today!
6 time PWA World Champion (Current and Most Reigns In History)
4 time PWA Intercontinental Champion (Longest Reigning In History)
4 time PWA Hardcore Champion
1 time PWA United States Champion
3 time PWA Tag Team Champion (Current Champs)
4 time PWA Pure Champion
1 time PWA Money In The Bank Winner
1 time PWA Royal Rumble Winner
2 time PWA Women's Champion (Current)
1 time PWA Prestige Champion
First Ever PWA Women's Money In The Bank Winner
Current Reigning Queen of the Ring
CONCERNED THIRD PARTY
Join Date: Feb 2013
Location: As far as the government's concerned.. I'm dead.
Posts: 1,323
Points: 268
Microburst picks
1. Roman Reigns
2. Daniel Bryan
3. Jimmy Uso
4. The Undertaker
5. Bray Wyatt
6. Dean Ambrose
7. Jey Uso
8. Seth Rollins
Backups:
Naomi
Rey Mysterio
Promo: coming soon
Sent from
Verticalsports.com Free App
---
Spoiler for Luchas of the Year List 2015:
Re: PWA Legacy II - Sunday, April 6th
---
Leon Knuckles Picks
Undertaker
Daniel Bryan
Roman Reigns
Seth Rollins
Dean Ambrose
John Cena
Bray Wyatt
Jimmy Uso
Jey Uso
Big Show
In one week, a lot of changes have been made. In one week, a lot of paperwork has been done. Meals have been skipped. Sleep has been forgotten. In one week, IN ONE WEEK, the company has been corrupted. Hostile takeover. Betrayal. You can call it whatever you want to call it. The fact of the matter is I'm coming for you. I don't need to name any names because everyone is on my hit list. Everyone in the battle royal. Everyone on the roster. Everyone backstage. You are my death wish.
Posting Rules

You may not post new threads

You may not post replies

You may not post attachments

You may not edit your posts

---

HTML code is Off

---