ROH Attacking XWT?
---
XtremeWrestlingTorrents, known more commonly as XWT, is the largest online professional wrestling torrent aggregate in the world, and they claim they are being attacked by Ring of Honor personnel attempting to shut down what they believe to be the "illegal file sharing" of their product..
XWT has experienced numerous difficulties in the past few months, severely effecting their business and services. Their website is completely member funded, and members are only given access via extremely limited invites. XWT released a statement on the issue:.


"Once again our Paypal account has been reported and frozen. XWT has been in the news recently partly because of the DDoS attacks we have experienced but mainly due to a person called Nate Glass who has been reporting our donation services. This guy runs a website called Take Down Piracy and has been hired by Scott Colton, Nigel Mcguinness and ROH.


"Over the past year we have been receiving DMCA notices to remove over 400 torrents from XWT. We as always have refused this request because we are not hosting copyright material, we are hosting torrents which are meta links and also legal where our server is located. Not only that, but DMCA notices are null and void outside of the US.

"Nate Glass is doing all he can to try and please his clients, who by the way are paying him to have these torrents removed, something he is failing at. So he is going after our payment methods instead, hoping we will not be able to pay our server bill and therefore XWT goes offline.We are in the process at looking at ALL options in order to receive donations. Specifically payment processors that are not US based. If any of you have suggestions, send us a message. Let's continue to fight back against these bully tactics.".



If true this is crazy but I can't say I blame them for wanting it gone.
---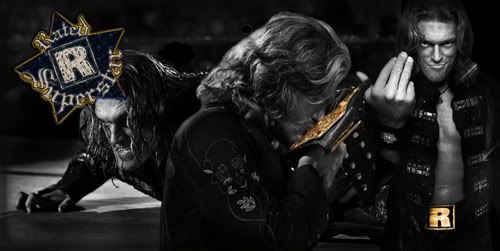 Bossing Around Jobbers
Join Date: Dec 2010
Location: Bronx, NY
Posts: 9,867
Points: 448
Re: ROH Attacking XWT?
---
It is illegal file sharing. I mean, I use the site, but I am basically stealing their product--or at least I was when I was still watching ROH.
Re: ROH Attacking XWT?
---
Lol, fighting the internet piracy. Good luck. People will go to PWT, or find another way to get free things. Just more heat from the internet fans is the only thing roh will get from this.
---
Re: ROH Attacking XWT?
---
---
Moron
Join Date: Oct 2010
Posts: 1,681
Points: 1,620
Re: ROH Attacking XWT?
---
Colt doesn't want us to torrent Wrestling Road Diaries 2.
Dios perdona, los Perros... NO!
Join Date: Oct 2010
Location: South Africa
Posts: 3,844
Points: 2,470
Re: ROH Attacking XWT?
---
Piracy does not equal a lost sale.


Good luck getting more buys on your shit product once XWT shuts down, RoH.
---
Re: ROH Attacking XWT?
---
I don't even use XWT, but just from my opinion generally, and fact I guess, XWT are doing nothing wrong, but because it falls under a certain title, they will probably be scrutinised and chased unfairly.
Tag Teaming With James Ellsworth
Join Date: Jun 2011
Location: commentary booth shaped like a couch
Posts: 1,263
Points: 838
Re: ROH Attacking XWT?
---
I wouldn't steal ROH's shit if they paid me.
---
Re: ROH Attacking XWT?
---
ROH may be responsible for the PayPal being frozen, but they aren't responsible for the DDOS attacks as far as I've heard. The guy allegedly responsible actually posted on the XWT Forums. Depending on the day, his reasons varied from a personal attack on X, to doing it on behalf of the RUDOS uploaders who are apparently upset that their stolen content that they make people pay for is available on XWT for free.
---
Re: ROH Attacking XWT?
---
Why's the title just ROH and not Colt Cabana too? Seems like a pretty important detail.
Posting Rules

You may not post new threads

You may not post replies

You may not post attachments

You may not edit your posts

---

HTML code is Off

---