Learning to break kayfabe
Join Date: Mar 2010
Location: Sudbury, Suffolk, UK
Posts: 88
Points: 0
Pro-Wrestling:EVE "No Man's Land 2", Preston, + PCW ft London, Kendrick, Crazy, Feb 2
---
A weekend of wrestling courtesy of Preston City Wrestling and Europe's premier all female professional wrestling promotion - Pro-Wrestling:EVE at Lava-Ignite in Preston, Lancashire. February 1st and 2nd. Preston City Wrestling: Friday Feb 1st, 7pm. Pro-Wrestling:EVE "No Man's Land 2" Saturday February 2nd 2:30pm, PCW: Saturday 7pm.
Details on the EVE event below:
Quote:
PRO-WRESTLING:EVE presents: NO MAN'S LAND II: SAKURA V STORM!

Saturday February 2nd

Lava-Ignite, Preston

2:30pm


THE MAIN EVENT
PRO-WRESTLING:EVE CHAMPIONSHIP MATCH


Pro-Wrestling:EVE Champion
Winner of the 2012 Joshi Match Of The Year Award
[Kimitsu, Chiba, Japan; 5W, 1L, 1D]

EMI SAKURA




vs


Former Pro-Wrestling:EVE Champion
Winner of the 2012 Pro-Wrestling:EVE Match Of The Year Award
[Glasgow, Scotland; 14W, 5L]

"World's Finest" NIKKI STORM






Nikki Storm is the James Moriarty of Pro-Wrestling:EVE. At the end of EVE's WrestleFever on iPPV, Nikki Storm stood on top of the world! Storm had gone into her EVE Championship match undefeated for 19 months and as the only person to have ever defeated the then reigning Champion Alpha Female in the previous two and a half years. Alpha Female went into the contest also as 19 months undefeated AND as Pro-Wrestling:EVE Champion having defeated Jenny Sjodin for the title earlier in the year. In addition to this, Alpha was also looking to avenge her one and only loss in Pro-Wrestling:EVE at the hands of Nikki Storm on April 9 2011 due to the outside interference of her then team mates in The European Empire and The Glamour Gym. This time all bets were on Alpha. Storm was no longer a part of any faction and Alpha's eyes were not distracted by other wars going on in the background. This time it would be one on one. How could Alpha lose? It was however a result that Alpha could not avenge at all.

Storm as always came into WrestleFever with a game plan and one that she put into action at the end of the contest between "Portugal's Perfect Athlete" Shanna and Janey Britannico - the only person on the EVE roster that Alpha has ever shown any compassion to. Following Janey's shock upset victory over "Portugal's Perfect Athlete" Shanna, "The Dynamite Queen" marched to ringside attacking the diminutive wannabe luchadora. Shanna would join in on this attack too, following orders from the self proclaimed "World's Finest Wrestler". Nikki Storm took the microphone and claimed that she was fed up of waiting and unless she received her EVE Championship match there and then she would cave in the skull of Janey Britannico and unmask her for everyone to see for themselves that Janey Britannico was simply the frail and nerdy Jane Beatrix Dunn underneath. With that the 6'1" German Powerhouse made her way to ringside only for Storm and Shanna to retreat with Storm claiming she'd changed her mind and would see her in the main event later in the night. As Storm appeared to make her way backstage no sooner had Alpha turned her back to aid her fallen friend had Storm dived into the ring at full speed attacking the Champion from behind. Storm quickly instructed Shanna to throw in a steel chair. It was with this that Storm began to leave a beat down on Alpha that would hinder her later on in the evening and no doubt influenced the outcome of the match as Nikki Storm once again defeated Alpha Female, this time for the Pro-Wrestling:EVE Championship.

At the top of Everest of European female wrestling stood Storm as the brand new Pro-Wrestling:EVE Champion. 19 months undefeated and with an unconscious Alpha Female underneath her feet, a feeling of being invincible appeared to engulf Storm who took the house microphone to brag about her triumph. The Glasgow native had already entered the contest as the only person to ever defeat Alpha Female, now she could say she had done it not just once, but twice! As she gloated her boasts became bigger by the vowel to the point where she claimed nobody in the locker room could beat her - even at that moment. Storm challenged anyone from the back to come out and give it a shot. First came Kirsty Love who was quickly met with a gold plated belt to the forehead sending her down. "The Baby Bulldog" April Davids quickly found herself victim to the same treatment. Storm's egocentric grin became bigger. Now a total of four EVE Professionals had found themselves victims to Nikki Storm in the space of less than 3 hours. At this point the reigning JWP Champion Emi Sakura entered the ring. Unlike April Davids and Kirsty Love before her, Sakura didn't make the mistake of immediately charging into the new EVE Champion. Sakura's 18 years of professional wrestling experience made her too wise to fall for this trap. Sakura stood in the opposite corner to Storm almost daring her to prove she was better of the two Champions. A seemingly besmirched expression now appeared to etch it's way upon Storms face who suddenly charged the JWP Champion with the heavy gold EVE title belt in hand, swinging and aiming for the head of Emi Sakura. Sakura ducked and quick as a flash delivered a thrust kick and tiger bomb to the self proclaimed "World's Finest Wrestler" and current Pro-Wrestling:EVE Champion. Sakura quickly ventured to the top rope executing her jaw dropping 450 splash as referee Chris Roberts counted to three and declared Emi Sakura the brand new Pro-Wrestling:EVE Champion! Storm's mouth had finally bitten off more than it could chew!

Storm would spend the next 2 months crying foul. Claiming there was no written contract and that the result should not stand, Storm lobbied hard for an immediate re-match for the EVE Championship, taking to twitter to make the world know of what she called the "Sudbury Screwjob". Though defiant in result claiming Storm made a public challenge and entered into a verbal contract with any wrestler who accepted, EVE Management agreed that a one on one contest between the former Champion Nikki Storm and current reigning Champion Emi Sakura should take place the earliest convenience and thus following Sakura's successful defence of the EVE Championship in Japan against Hiroyo Matsumoto, the match was signed to take place on February 2nd at Lava-Ignite in Preston as part of the huge triple header weekend with Pro-Wrestling:EVE joining forces with Preston City Wrestling.

It's a match between the 2012 Joshi Match Of The Year Winner and the 2012 EVE Match Of The Year Winner with the Pro-Wrestling:EVE Championship on the line!

Make sure you're in attendance on Saturday February 2nd to watch Emi Sakura defend the Pro-Wrestling:EVE Championship against Nikki Storm at Lava-Ignite, Preston. Tickets available now from www.EVEwrestling.com/EVENTS or as part of a group ticket when bought with PCW tickets via their website www.PrestonCityWrestling.co.uk


**


HARDCORE DAREDEVIL VS HARDCORE DAREDEVIL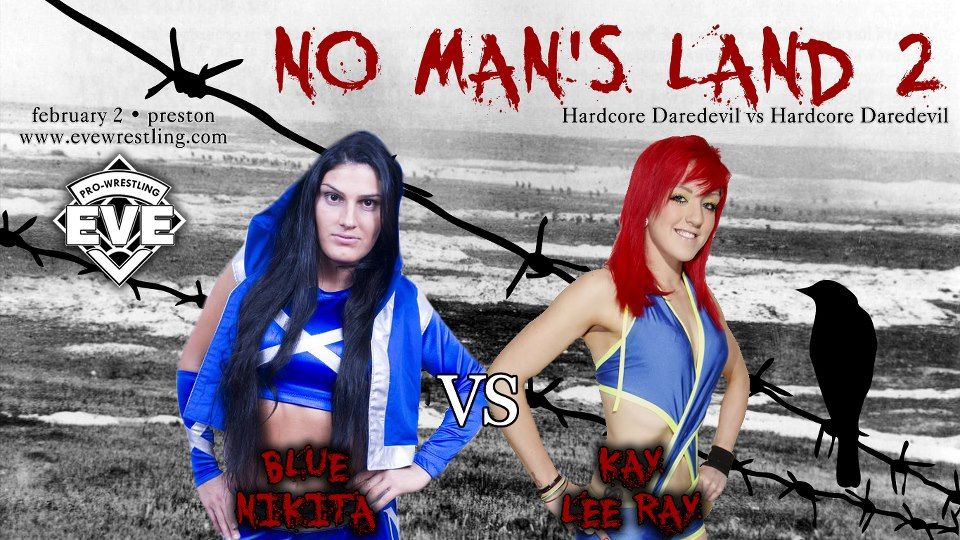 When looking at the careers of Blue Nikita and Kay Lee Ray it's easy to draw parallels. Both become synonymous for their high flying, high risk style and in each of their time took "risk taking" to a whole new level with both earning the descriptive nickname of "Daredevil". Both Blue Nikita and Kay Lee Ray would then go on to wage wars in hardcore battles throughout the independent scene against their fellow promotion nemesis. For Blue Nikita it was Wesna Busic in ChickFight and German Stampede Wrestling in 2007 and 2008 while for Kay Lee Ray it was her battles with Carmel Jacob in Insane Championship Wrestling and Preston City Wrestling during 2012.

While Blue Nikita can lay claim to being the original Hardcore Daredevil it can also be said that the modern day Hardcore Daredevil is Kay Lee Ray and that perhaps after her recent trip and success in Japan, Kay Lee Ray has surpassed her named rival.

On February 2nd the duo will clash for the first time in what has to be thought of as one of the most eagerly anticipated match-ups in European women's wrestling today.


**

Quarter-Final of the Pro-Wrestling:EVE Tag Team Championship Tournament





"Amazon" Ayesha Ray and "Fightin' Irish" Rhia O'Reilly have been in the ring with She-X before. The team last clashed (albeit briefly) with the She-X duo comprising Viper & Bete Noire at the WrestleFever iPPV last November in a triple threat match that also included The Owens Twins. It seemed at that time however that as O'Reilly and Ray had already guaranteed themselves a spot in the EVE Tag Team Championship Tournament they felt this match wasn't something they needed to deal with, and just as "Amazon" Ayesha Ray and Viper were about to come to blows in the middle of the ring O'Reilly decided to pull her tag team partner out and for the duo leave.

This time should should Ama-Reilly look to stay in the Pro-Wrestling:EVE Tag Team Championship Tournament they'll need to stay in the ring with Noire & Viper, a team who made an impressive debut at the end of year with a big win over Kaori Yoneyama and April Davids following on from the triple threat match.

Can Ama-Reilly do as they claim and get the win over She-X when it counts? Or will the best friend tandem stay undefeated as they move to the semi-finals of the EVE Tag Team Championship Tournament?

**

Quarter-Final of the Pro-Wrestling:EVE Tag Team Championship Tournament





The Glamour Gym have been going for almost three years in Pro-Wrestling:EVE and with wins over teams such as The Blossom Twins and Angelina Love & Erin Angel, Carmel Jacob & Sara-Marie Taylor are probably regarded as the favourites to win the whole tournament. However, April Davids claims to have a tag team partner ready to go at No Man's Land 2 and with a history of tag team matches in EVE as well in addition to main eventing the first EVE vs Ice Ribbon event in 2011 against her first tag team partner and fellow "Northern Shooter" Jenny Sjodin, "The Baby Bulldog" has proven her worth in the Pro-Wrestling:EVE rings. On February 2nd we'll find out who her tag team partner is, if it's someone from her past or a brand new allegiance. All we know is Davids has promised she'll be there and that her team will march on to victory in the EVE Tag Team Championship Tournament!


**

3 MINUTE WARNING MATCH!

It's the BIGGEST 3 Minute Warning match yet with the biggest opportunity going to the victor when 15 EVE Professionals fall into battle with the winner receiving a Pro-Wrestling:EVE Championship match at any date, place, time or even moment of their choosing!

The rules of the 3 Minute Warning match are as follows:

15 EVE Professionals will take part in the Three Minute Warning match.

The match will start with 2 EVE Professionals in the ring chosen by way of a random lottery drawing of numbers 1-15 by the EVE Professionals earlier in the day.

Another Professional will then immediately enter the match when either of the following happen:

1) A Professional is eliminated via pin-fall, submission or by going over the top rope with both feet touching the floor.

2) Three minutes expires without an elimination

The match will continue until 14 EVE Professionals have been eliminated with the EVE Professional remaining being declared the winner and earning a Pro-Wrestling:EVE Championship match at any moment of their choosing!

The 15 women who will be taking part in the 3 Minute Warning are:


ALPHA FEMALE


"PORTUGAL'S PERFECT ATHLETE" SHANNA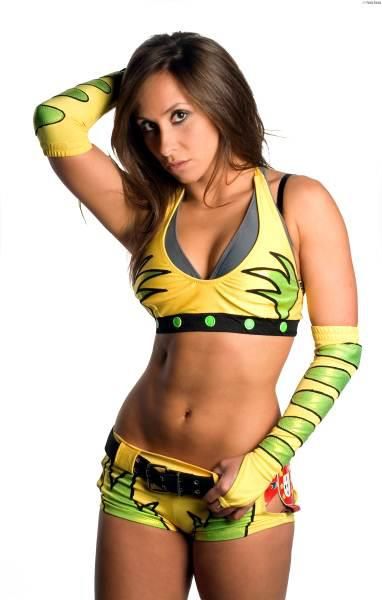 CARMEL JACOB
"THE FIGHTIN' IRISH" RHIA O'REILLY
BETE NOIRE
KIRSTY LOVE
"THE AMAZON" AYESHA RAY
SARA-MARIE TAYLOR
LEAH OWENS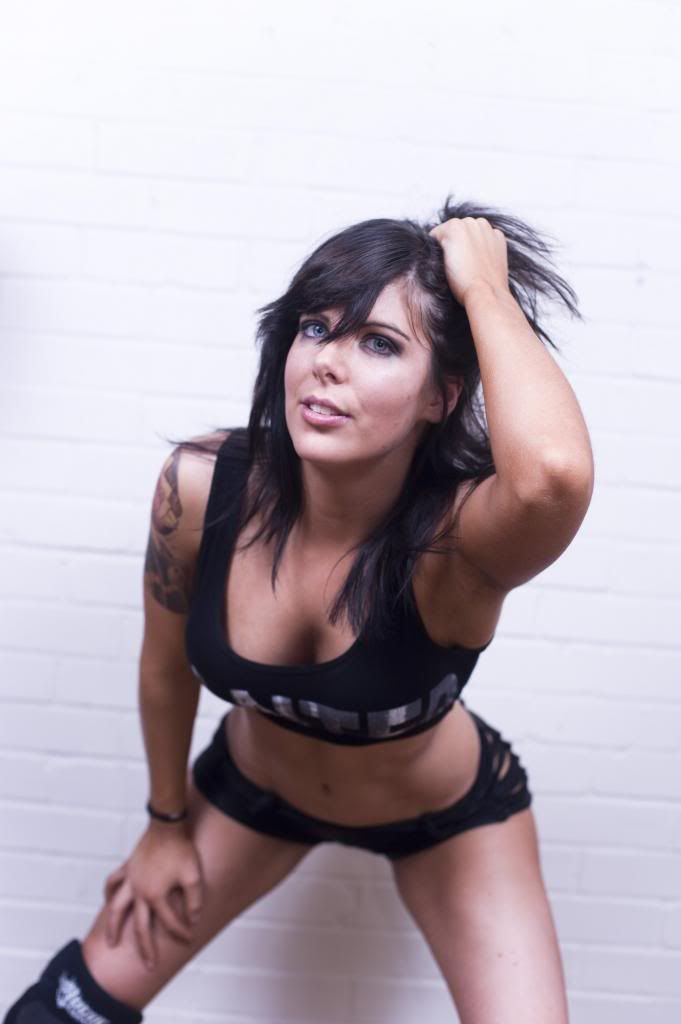 "THE HARDCORE DAREDEVIL" BLUE NIKITA
POLLY PEPPERS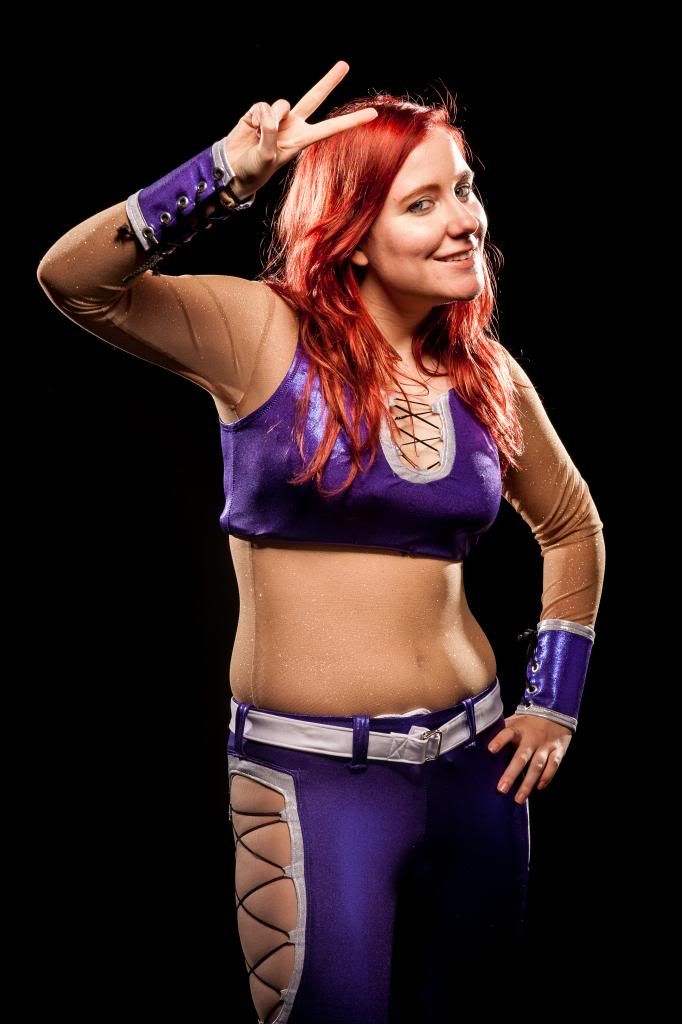 VIPER
KAY LEE RAY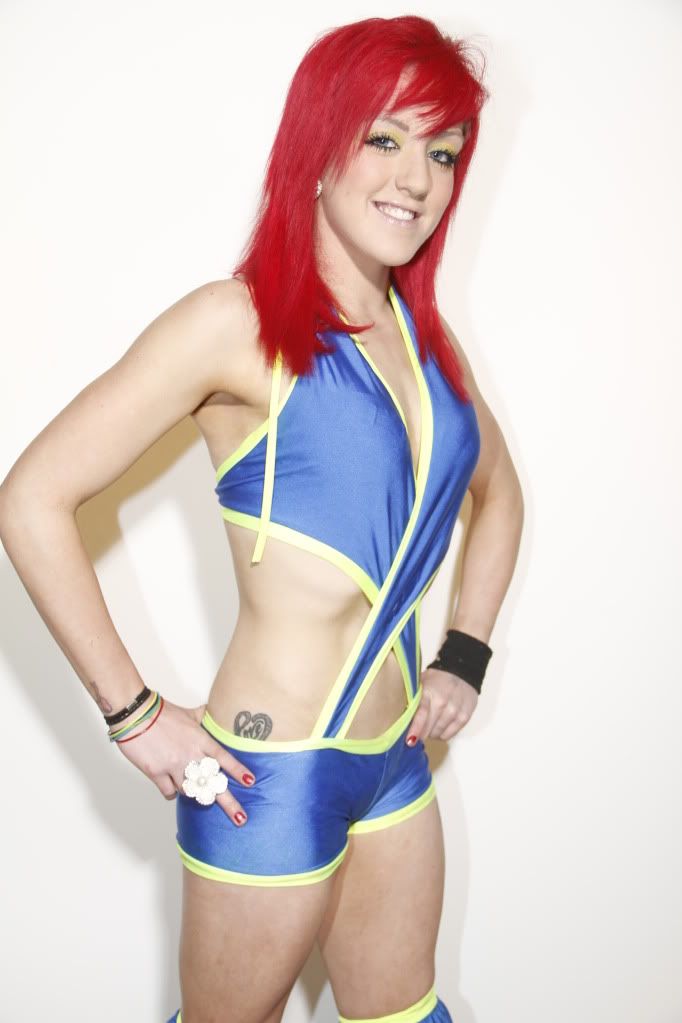 KACEY OWENS
APRIL DAVIDS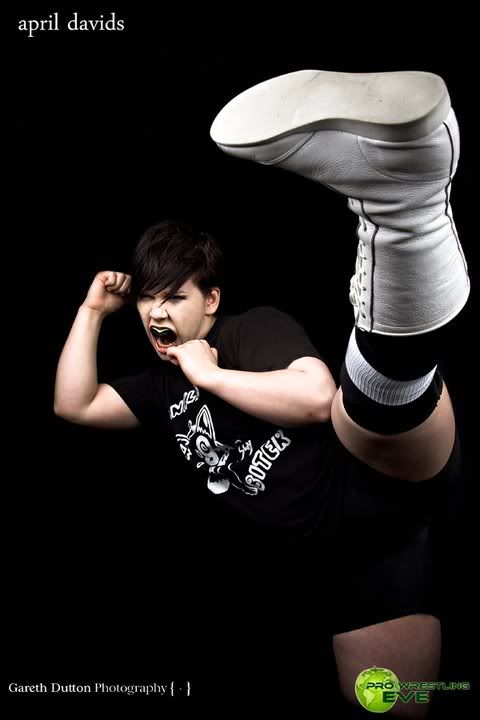 All this and much more at Pro-Wrestling:EVE "No Man's Land 2" at Lava-Ignite, Preston! Just 3 front row tickets remain!

EVE "No Man's Land 2" is part of the huge TRIPLE HEADER WEEKEND with Preston City Wrestling featuring Super Crazy, Brian Kendrick and Paul London!

Package discount tickets to all three shows are available at the Preston City Wrestling facebook page or you can buy tickets for just the EVE show at http://www.EVEwrestling.com/EVENTS

To maximise your EVE experience make sure you attend ALL THREE events as Pro-Wrestling:EVE will be supplying a guest EVE match to BOTH PCW shows!

Tickets to the EVE show only are:

£20 FRONT ROW (just 3 remaining)

£10 Adult General Admission

£5 Concessions

£18 Family Of Four
Re: Pro-Wrestling:EVE "No Man's Land 2", Preston, + PCW ft London, Kendrick, Crazy, F
---
Brilliant. I may actually buy this assuming I get enough cash to do so at the time. Hopefully it'll be a show to remember regardless.
If this is the Pro Wrestling Eve user that I know, then by my avatar I'm sure you'll know me and who I want to see return sometime in EVE's future.
---
[B]*NOT TAKING DOWN UNTIL (as of 29th August, 2014)*
[]Rob Terry breaks away from The Menagerie.
[]Ring of Honor creates an official Women of Honor Division.
[]The name 'Nixion Newell' gets more attention in the wrestling world.
[]Heidi Lovelace becomes a major title holder in a well known womens promotion.
[]More welsh wrestlers get heard of in the wrestling scene.
Posting Rules

You may not post new threads

You may not post replies

You may not post attachments

You may not edit your posts

---

HTML code is Off

---