Trying to Impress Vince McMahon
Join Date: Feb 2011
Location: LAAAANDAAAAAN.
Posts: 6,002
Points: 12
Re: ROH on SBG Discussion Thread
---
A women's division would definitely be a great addition to the television shows. The ROH roster is ridiculously thin right now, with very few established talents. Bringing in women like Del Rey, MsChif, Serena and others could plump it up some and just add to the quality of the shows in general. ROH tapping into the women's wrestling market- something that's being neglected by WWE and TNA right now- would be another great way to get more people into the shows and increase their popularity. Some of those girls could really do with the experience and opportunity too.
---
DEAN AMBROSE'S YOUNG FEMALE COMPANION™
Quote:
Isn't it a coincidence that the rise of feminism coincided with the decline of kayfabe.
Regularly Beating Up James Ellsworth
Join Date: Jul 2011
Location: Spain
Favourite(s): HBK, Taker, Bryan, Punk, Nakamura, Shibata, Reigns
Posts: 3,141
Points: 7,116
Re: ROH on SBG Discussion Thread
---
Quote:
they have to show ads because sadly not everyone watching is familiar with how to access or learn more about ROH. Have you not seen how many people have posted in here asking about how to watch etc.
Well, one or two could be Ok, but not that many.
---
Moron
Join Date: Nov 2009
Location: WHERE THE BUFFALO ROAM
Posts: 15,930
Points: 240
Re: ROH on SBG Discussion Thread
---
Those Joshi matches on HTCS were pure gold.
Re: ROH on SBG Discussion Thread
---
I'll wait until the second set of tapings start to air next week before I start criticising the show too much but I haven't come away from any episode yet really liking the show.

Watched Davey/Strong from last week and it was just a match. Probably one of their weaker matches and it just doesn't work that well Strong as the heel and Davey as the face. They keep banging on about the atmosphere at ROH crowds too and then never bother micing them so the atmosphere never gets over on TV.

Briscoes/ANX this week was meh. Solid but forgettable match with an awful finish. Fuck knows what that was with Nigel and Kelly. Cornette came off as a bit of a douche by taking away Briscoes' title shot despite winning the match. Fuck ton of continuity issues as well here.

Edwards/Elgin was maybe the best match of the tapings but still it was only a little above solid. Either that or Kings/WGTT and that's because that followed a simple and basic formula and was easy to get into. Really underwhelming set of tapings and they looked good on paper. The next set don't even look that great on paper.

Kevin Kelly really needs to be toned down too. God he does my head. I can't be the only one who feels this way.

Elgin's promo was pretty good. Has any in ROH on a show made reference to the fact that Life Intervention Expert spells LIE yet? Assuming that can't be a coincidence.

If there's one thing that's gonna make me stop watching the show it's that stupid bitchy Tweet of the Week thing. Clearly Cornette's idea of taking a shot at WWE and TNA. Just what I need from ROH.

I know it sounds nitpicky talking bad about the production but it brings my enjoyment of the show down. They're still missing spots even on a taped show and it's way too dark which means no fun. The whole theme is black and then most of the arena is blacked out too. That equals no fun. Serious audio issues as well and they went to a screen of the ROH website during Elgin/Edwards just as they were starting a strike battle. Audio issues are kinda forgivable given it's ROH and you can understand it but stuff like that on a taped show is unforgivable. Good production equals an easy to watch show.
Tag Teaming With James Ellsworth
Join Date: Jun 2011
Location: commentary booth shaped like a couch
Posts: 1,263
Points: 838
Re: ROH on SBG Discussion Thread
---
Quote:
Kevin Kelly really needs to be toned down too. God he does my head. I can't be the only one who feels this way.
You're not. His schtick is dated & patronising to point of being a major annoyance.
Also, the title sequence contains no wrestling, which is a ludicrous oversight. That generic, chuggy theme tune has to go too - it can't be that difficult to find an independent band with a killer song they're willing to give up cheap for the potential exposure.
---
Re: ROH on SBG Discussion Thread
---
The whole point of a free TV show is to advertise the stuff that you have to pay for. No point expecting PPV quality matches and wall-to-wall wrestling.

ROH has done, roughly, what I expected them to do and they've done it as well as it can be done. Any judgment, on whether this show is a success or not, needs to be reserved until the Final Battle buyrate comes out.
---
Learning to break kayfabe
Join Date: Mar 2010
Posts: 66
Points: 0
Re: ROH on SBG Discussion Thread
---
The only thing i liked about this weeks episode were the highlights of the last one, which isn't good. The tag match was crumbly without any distinctive control, and i gave up on Elgin and Edwards from the moment they did the utterly meaningless, take it in turns, forearm exchange spot. Not much story this week, just a lot of filler between two bland matches. Quite apathy inducing really.
Re: ROH on SBG Discussion Thread
---
I usually don't agree with Seabs when it comes to ROH, but I think he's pretty much dead on with this one.

The new show has done absolutely nothing for me. This can be summed up best via the fact that highlight of these first four shows has been some idiot fan yelling "Bring back Kevin Steen" into a microphone, and not, as it should be, the wrestling. The wrestling has been fine. There's been nothing bad by any means, and it's still the best wrestling on television by a long, long way, but it's been nothing spectacular either. I'm fully aware of the transitional and introductory nature of the programme too, and in wrestling greatness comes through freshness, originality and storytelling, something that is hard to achieve in four weeks worth of shows using a bunch of matches we have mostly seen before.

But Kevin Kelly has not only been terrible; the man has been downright scary. Surely I can't be the only one who feels uncomfortable watching him? The man looks so psychotic I half expect him to whip out a razor blade and slash Nigel's throat at any second.

I'm sure it will get better, though. I bloody hope so, otherwise I have precisely no modern wrestling to watch. I can't keep living in the 80s. It's warping my mind.
Re: ROH on SBG Discussion Thread
---
The problem is the taping schedule and with live events and iPPV's.

It always ensures it will be nothing but a vehicle for everything else, however much they try to make it more.
---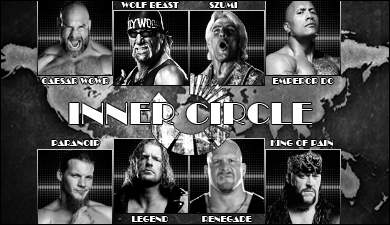 Heel Turn on James Ellsworth
Join Date: Jun 2011
Location: @MATTHARDYBRAND.COM
Posts: 2,297
Points: 112
Re: ROH on SBG Discussion Thread
---
As far as the production and presentation issues are concerned, I don't think anyone has bought ROH's budget into consideration. Not for nothing, how much is actually funded into the TV Show? What financial processes are handled by SBG, if all of it? Granted, I haven't been super impressed with the show it is way to early to start screaming make-or-break IMO. Even though I do wish they could at least use a venue like CZWs instead of just curtains.

Personally, I felt that ROH got off on the wrong foot with the first episode as far as introducing fans to the product. Not to mention that taped shows mixed with iPPVs and Open (DVD) Live Events can (potentially) confuse some of their watchers. I honestly get the same feeling watching this show as I did with their HDNet Show minus the production. I think ROHtv needs to be way more streamlined than it is currently.

If they want to incorporate "Tweet of the Week" or any social medium into their program for the love of all that is good, don't take shots at WWE... everyone takes shots at WWE and it comes as off as pathetic. Use specific tweets to put the show over without damaging the product's integrity. Oh yeah, the fan thing is stupid as well.

If I were to show someone who has never watched Ring of Honor the past episodes I can almost promise that they wouldn't be impressed. IMO The show seems more dedicated to serving the fanbase they already have rather than aiming for expansion and growth.
---


I
for Matt Hardy (A Matt Hardy guy since '99):
https://twitter.com/MATTHARDYBRAND
WWE-TNA-DragonGate-Toryumon-FMW-MPro-AAA-LU-WCW-ECW
Posting Rules

You may not post new threads

You may not post replies

You may not post attachments

You may not edit your posts

---

HTML code is Off

---