Moron
Join Date: Nov 2009
Location: WHERE THE BUFFALO ROAM
Posts: 15,930
Points: 240
Re: Your 5 Star Match Lists
---
Roderick Strong vs. Jay Briscoe (ROH, Only The Strong Survive)

I can't believe how fucking brilliant this match is. Storytelling, characters, structure. Pace, blood, drama, suspense. This match was damn near perfect. Everybody knew Jay has no chance in a World Title match against Roddy, but they did such a great job in making everyone believe that Jay could pull the upset. Outstanding match all around. These two have a really tremendous chemistry together, their 2008/09 series ruled too. Anyway, the only 2011 match better than this one was the Steen/Generico slugfest from Steen Wolf. This match is Top 10 in ROH history.
Rating: *****
Moron
Join Date: May 2011
Location: Waiting for Shinskay vs Okada at the Dome!
Posts: 3,067
Points: 0
Re: Your 5 Star Match Lists
---
Quote:
Roderick Strong vs. Jay Briscoe (ROH, Only The Strong Survive)

I can't believe how fucking brilliant this match is. Storytelling, characters, structure. Pace, blood, drama, suspense. This match was damn near perfect. Everybody knew Jay has no chance in a World Title match against Roddy, but they did such a great job in making everyone believe that Jay could pull the upset. Outstanding match all around. These two have a really tremendous chemistry together, their 2008/09 series ruled too. Anyway, the only 2011 match better than this one was the Steen/Generico spotfest from Steen Wolf. This match is Top 10 in ROH history.
Rating: *****
fyp. i've always wanted to see this match but just never gotten around to it. has gotten tremendous reviews from everybody.
Hunter of Invisible Game
Join Date: Jul 2006
Location: highway jammed with broken heroes on a last chance power drive
Posts: 37,904
Points: 15,751
Re: Your 5 Star Match Lists
---
Got a link. I'm interested in watching that.
---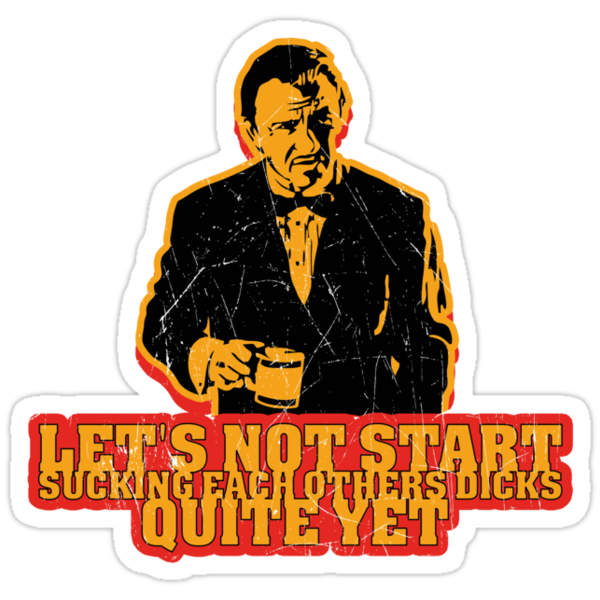 Moron
Join Date: Nov 2009
Location: WHERE THE BUFFALO ROAM
Posts: 15,930
Points: 240
Re: Your 5 Star Match Lists
---
I have it on my disk, but I can't find it online, because of all that Fileserve and MU shit.

EDIT: And how is that Ladder Match a spotfest? You trippin'.
---
Last edited by Chismo; 06-18-2012 at

10:12 AM

.
And the rain will kill us all...
Join Date: Dec 2011
Location: Where the Lines Overlap
Posts: 11,704
Points: 8,720
Re: Your 5 Star Match Lists
---
Atlantis vs Villano III CMLL 2000-03-17 mask vs mask
---
I accept rep.

Headbanging is crucial.
Heel Turn on James Ellsworth
Join Date: Jun 2011
Location: @MATTHARDYBRAND.COM
Posts: 2,297
Points: 112
Re: Your 5 Star Match Lists
---
***List removed, now updated***
---


I
for Matt Hardy (A Matt Hardy guy since '99):
https://twitter.com/MATTHARDYBRAND
WWE-TNA-DragonGate-Toryumon-FMW-MPro-AAA-LU-WCW-ECW
---
Last edited by Matt_Yoda; 11-08-2012 at

08:29 PM

.
Wheelman for James Ellsworth
Join Date: Apr 2012
Posts: 659
Points: 621
Re: Your 5 Star Match Lists
---
I have three on my list that shouldv'e been Meltzere'd a Five.

1. Edwards vs. Richards II: Best in the World 2011 was a perfect setting fr this match. In front of a record crowd, two former allies kicked each other to death for thirty five minutes before Richards went on through. Had they shortened the match by two or three minutes, this would've definatley been a five star match.

2. Cactus Jack vs. Triple H: Their Royal Rumble match might not have been a technical bout, but the athmosphere, the intensity, the DEATH of Jack from those thumbtacks probably gave this match a possible advantage for a five star.

3. Both Taker vs. HBK matches: Apparently, the only reason why WM 25's bout was given a 4 3/4 star rating was because of ther cameraman's botch. Come on man, that prevents a five star classic?
Re: Your 5 Star Match Lists
---
i thought the cameraman's botch made the WM 25 match better. I bought into a count out finish.
Re: Your 5 Star Match Lists
---
Always thought that cameraman spot was supposed to be a callback to the original HIAC in some way and it was just a botched bump by Taker.
Re: Your 5 Star Match Lists
---
I don't really understand what's botchy about it. It's a suicide dive, where you risk hurting yourself to hurt your opponent more. Just so happens Taker didn't touch Shawn. If anything's a botch in that match it's the godawful DDT.
---
Quote:
Originally Posted by Rah
Is Sienfeld the one with George Costanza?
Posting Rules

You may not post new threads

You may not post replies

You may not post attachments

You may not edit your posts

---

HTML code is Off

---