Re: Official Indy DVD Thread
---
Quote:
What happened after they stopped filming??
Generico took off the black mask and put on his old one. Perfect time as once he got the new one on he stood right up in sync with his theme song and everyone screamed "ole" as he celebrated. Steen also got a standing ovation with lots of thank yous and all that stuff. He just flipped everyone off and left.
Re: Official Indy DVD Thread
---
The aftermath of the Steen/Generico match is on the DVD, along with a post-show lockerroom argument between Strong/Truth that ends the show on the DVD. The 12/21 video wire, a video of Kenny King rapping, and the short HDNet teaser for the show are the extras.
---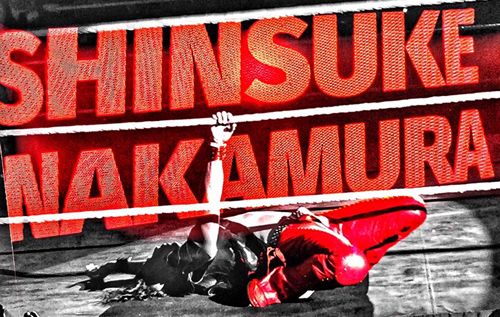 ---
Last edited by will94; 01-30-2011 at

11:30 PM

.
Re: Official Indy DVD Thread
---
OMFG YES

Thanks a lot; I would have been so disappointed if it were missing.
Re: Official Indy DVD Thread
---
Dragon Gate USA - United: NYC


Akira Tozawa vs. Sami Callihan - **

Jigsaw vs. Jon Moxley - **

Open The Freedom Gate Title
BxB Hulk vs. YAMATO - ***1/4

Brodie Lee vs. Jimmy Jacobs - **

Open The United Gate Title Tournament
Ronin (Chuck Taylor & Johnny Gargano) vs. Blood Warriors (Naruki Doi & Ricochet) - ***3/4

Austin Aries vs. Rich Swann - **3/4

Open The United Gate Title Tournament
World-1 (Masato Yoshino & PAC) vs. Blood Warriors (CIMA & Dragon Kid) - ***3/4



Dragon Gate USA - United: Philly

YAMATO vs. Brodie Lee - **

Jimmy Jacobs vs. Rich Swann - **3/4

Six Way Freestyle
Jigsaw vs. Frightmare vs. Sami Callihan vs. Cheech Hernandez vs. AR Fox vs. Rexx Reed - **3/4

Austin Aries vs. Akira Tozawa - ***1/4 - ***1/2

No Disqualification
BxB Hulk vs. Jon Moxley - *

Open The United Gate Title Tournament
Ronin vs. Blood Warriors (CIMA & Dragon Kid) - ***3/4

Open The United Gate Title Tournament
World-1 vs. Blood Warriors (Naruki Doi & Ricochet) - ****1/4


The Philly show overall was better then the New York City card, better flow overall despite technical issues on the promos. Taylor & Gargano showed they belong in DGUSA with two very solid showings and Tozawa is quickly improving. And let's pray Hulk and Moxley never meet in the same ring ever again.


---
http://www.imagerotation.com/damon846/I1.png
Quote:
Originally Posted by Eddie Kingston
....It's like watching Lost and getting angry at the end. "Fuck I've been watching this show for six years and it turned out to be the bullshit thing I thought it would be!"
Re: Official Indy DVD Thread
---
I just finished that United: NYC show and I didn't care for it at all. It wasn't actively bad or anything (except for the title switch, which was botched on just about every conceivable level), but I had forgotten about it immediately after it was over and that never happens to me with wrestling shows.

I don't know, I'm just really growing tired of the style that's influenced more by gymnastics and choreographed dancing than by real fighting.
---
"You want it to be one way. But it's the other way"--Marlo Stanfield
Hunter of Invisible Game
Join Date: Jul 2006
Location: highway jammed with broken heroes on a last chance power drive
Posts: 37,904
Points: 15,751
Re: Official Indy DVD Thread
---
John Morrison matches?
---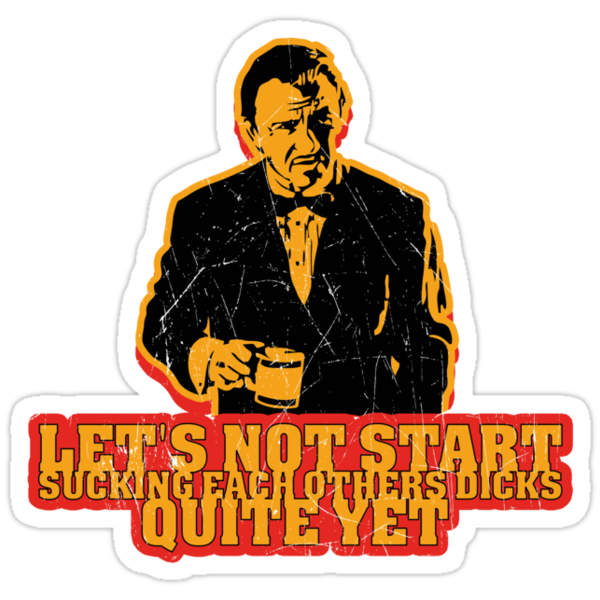 Making James Ellsworth GET MY BAGS
Join Date: Jun 2006
Location: Melbourne, Australia
Posts: 4,185
Points: 243
Re: Official Indy DVD Thread
---
Picked up the following earlier

Shimmer Vol 34
ROH on HDNet Vol 5
ROH Tag Title Classic II
ROH Final Battle 2010
Re: Official Indy DVD Thread
---
DGUSA Enter the Dragon: One Year Anniversary Celebration




CIMA vs. Johnny Gargano

CIMA and Johnny Gargano have the best chemistry on the mic together. The segment they had before the match was hilarious. CIMA might not be able to speak the best English but he needs to be cutting more promos. I liked the story line that they had going with Gargano were he was really try to get accepted by the Dragon Gate guys but it just wasn't working for him. In this match if he won he would likely have been accpeted in Warriors International.

I liked this match a lot. CIMA didn't seem to take Gargano that seriously early on, him spanking Gargano when he was in the corner is probably the best example of that. Gargano responded by taking it right to CIMA and doing things like trying to get the fans to CIMA's taunt with him (he got a lot of heat for that). Good length for opener and I was impressed at the pace they kept. After seeing the post match it should be pretty easy understand why Gargano would go on and join or form Ronin.
***1/4



Adam Cole vs. Ricochet vs. Chuck Taylor vs. Arik Cannon

Now in this one you had 4 American guys that were all trying to impress the Dragon Gate stables. And impress they did. This might be my absolute favorite spotfest. I loved it live and it was almost as awesome to watch on DVD. There isn't all that much to say other than you really need to check it out.
****1/4



Drake Younger vs. Naruki Doi

Big match for Drake Younger and he cut a promo before the match that I thought was really good. The match wasn't anything all the memorable, I think Doi was hurt as he wrestled in a t-shirt and seemed to have his ribs taped underneath. It was fairly one sided as well with Doi inflicting a lot of damage and Younger bumping like crazy. Solid match and I was shocked I had made it through 2 Younger matches that weekend without him bleeding...
**1/2


Post Match: Gargano attacks Younger. Younger bleeds....



Open the Freedom Gate Championship Match:
BxB Hulk vs. Masaaki Mochizuki

Interesting dynamic in the match, within the first few minutes both guys had targeted the leg of the other guy. The offense looked really good and thrown in with some very stiff strikes and kicks and it was really entertaining. Mochizuki ended up in control of the match as he worked the leg of Hulk for a fairly lengthy time period, one kick to the back of the knee he hit on Hulk looked incredibly painful. At this point in the match it almost seemed Mochizuki was toying with Hulk, he let him get up and hit a few kicks and than he laughed at him and leveled him with his own stiff kick.

I've seen BxB Hulk wrestle a good number of times and it has really led me to conclude that he just isn't a good seller. After all that leg work that he took he really didn't sell that his leg was injured very much at all. I think you had one quick spot where he sort of flexed his leg and grimaced in pain and after that it seemed his leg was fine. I thought all the stuff that they did after the leg work was awesome and a blast to watch but the lack of selling kind of made the beginning of the match pointless and since it had no effect on Hulk it made Mochizuki look kind of weak.

This is a tough one to rate. The match can easily be split into 2 really awesome parts, but the problem is that they just don't go together. I'm still going to rate it fairly well because I enjoyed it for the most part, which is always the most important thing, but with some selling from Hulk this match could have been not a good match, but a great one.
***1/4



Scott Reed w/Nicole vs. Rich Swan

Not much of a match but we got to see Swan do all his cool flippy moves for a few minutes before he put Reed away with what I think was a standing 450. Best part of the match was Brodie Lee coming out when it was over and killing both guys, the ref, and Reed's valet.
*



Elimination Match:
Kamikaze USA (Gran Akuma, Akira Tozawa, John Moxley, and Yamato) vs. Chikara Sekigun (Mike Quackenbush, Jigsaw, and Hallowicked) and Masato Yoshino

Probably the best job Dragon Gate USA has done of conveying a sense of hatred in a match. Right from the start it was pretty obvious that these guys really don't like each other. I thought the whole feud was really well done. The Chikara guys had pretty much been getting their asses handed to them the whole feud and now they finally had their chance to take on the Kamikaze guys on even grounds. The fact that the match was taking place almost 1 year to the day when the feud started, in the same building where it started, and also at the home arena of Chikara made it even better. Looking at the 8 people in the ring it's not surprise that this one started fast and never let up.

I kind of wish they had put a Dragon gate guy other than Yoshino in the match since as the Open the Dream Gate Champion there was no way that they would let Akuma or Moxley pin him. Tozawa was a very outside possibility, and Yamato was the only one with a real chance at pinning him. I was happy with the ending though, the Chikara Sekigun really needed to get the win. Starting the Jacobs/Moxley feud was also a nice touch. Great match.
****



Shingo vs. Bryan Danielson

This was amazing. The perfect example of how the Philly crowd can still create a big fight atmosphere. Easily one of the best matches of last year. Hard hitting, amazing technical stuff, and intense; really intense. The ending was flat out amazing. Shingo really impressed me with his facial expressions. When he was getting choked out but got his hand up at 2 the face he made was almost scary it was that intense. And Danielson was Danielson. I honestly believe he is the best in the world right now, but thanks God he made it back to the WWE or else he would be stuck as a face until he retired. I've never seen indy fans love someone as much as they did Danielson after his release.

Hands down the best match that I've ever seen from Dragon Gate USA.
****3/4




I loved the show and this DVD is a great buy. As a bonus you get the whole bonus card, and two FIP matches. The bonus card was ok. I wouldn't say any of the matches were bad but nothing all that amazing either. One of the FIP matches, Strong/Danielson is very good even though it's the worst match that I've ever seen between the two and the tag match is solid but the production is terrible and the crowd is dead. But the main card is fantastic and that's what everyone is buying this DVD for anyway.
Making James Ellsworth GET MY BAGS
Join Date: Jun 2006
Location: Melbourne, Australia
Posts: 4,185
Points: 243
Re: Official Indy DVD Thread
---
Pro Wrestling Superstars - Freshman Phenom

1. Caleb Konley vs Lee Valiant
**3/4

2. Kevin Michaels vs Donnie Steamboat
*1/2
One of the worst referees ever.

3. PWG Tag Team Title Match
El Generico & Paul London vs Jake Manning & Joey Silvia
***

4. Hardcore Dream Match
Necro Butcher vs Tommy Dreamer
**

5. Xsiris vs Cedric Alexander
**1/4

6. Shelton Benjamin vs Christopher Daniels
***1/4

7. Mickie James vs Amber O'Neal
*3/4
Posting Rules

You may not post new threads

You may not post replies

You may not post attachments

You may not edit your posts

---

HTML code is Off

---