Wheelman for James Ellsworth
Join Date: Apr 2011
Location: Spain
Posts: 613
Points: 21
Re: Official Indy DVD Thread
---
Quote:
When I look at my BITW 2011 dvd case I see Edwards vs Richards.
LOL good one there haha I agree with you i never liked Finlay in WWE but in the indies/japan he´s amazing
Re: Official Indy DVD Thread
---
Finlay/Richards could be fucking awesome if Finlay dictates the majority of the pace.

On the 'ROH style' subject, it only really seems to be the main events, but they are worse than in most company's I've seen including PWG. PWG's singles main events hardly ever go into the ridiculous moves/no selling/kickouts/no story territory that most of ROH's have recently. Davey/Elgin aside, I really dug that match.
Hunter of Invisible Game
Join Date: Jul 2006
Location: highway jammed with broken heroes on a last chance power drive
Posts: 37,904
Points: 15,751
Re: Official Indy DVD Thread
---
I just call it "Davey Richards" style to avoid confusion.

Come at me.
---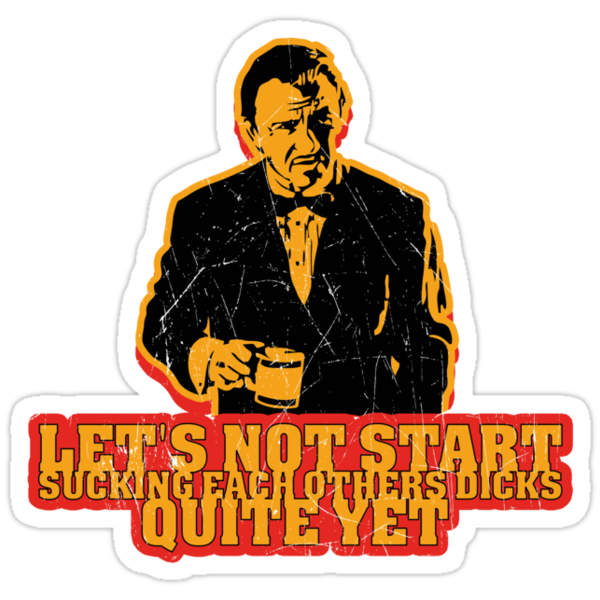 Re: Official Indy DVD Thread
---
I think I would rather see Finlay/Edwards then Finlay/Davey and either that or Finlay/Elgin have a better chance of happening at BITW 2012. While Generico/Finlay would be awesome matches like that or Finlay/Cole won't happen because I don't think ROH think those matches are high-profile enough for them (they're still hot/cold on Cole and Generico is just a guy to get others over).
---
http://www.imagerotation.com/damon846/I1.png
Quote:
Originally Posted by Eddie Kingston
....It's like watching Lost and getting angry at the end. "Fuck I've been watching this show for six years and it turned out to be the bullshit thing I thought it would be!"
Moron
Join Date: Nov 2009
Location: WHERE THE BUFFALO ROAM
Posts: 15,930
Points: 240
Re: Official Indy DVD Thread
---
Finlay knocking the shit out of O'Reilly - needs to happen, ASAP.
Re: Official Indy DVD Thread
---
Oh god yes!
Re: Official Indy DVD Thread
---
Quote:
So, the WWE and TNA style then?
Yeah. WWE PPV main events are bad for it these days too but at least they have a beginning and middle with substance.
Quote:
That's just Independent wrestling in general surely?
Yeah but the ROH showcase matches have less structure and pace to them though. They're the worst offenders of it. If they do that style from time to time then it can be great but every major match goes like that.

PWG's big matches aren't as guilty of it but they are from time to time depending on who's in them.

Obviously not all ROH matches are like that but the showcase matches at the top of the card almost always are. I don't think it's fair to just blame guys like Davey and Edwards either because they've proved in other promotions they can work matches with a good pace and structure but the ROH style doesn't allow anyone too.
Re: Official Indy DVD Thread
---
Quote:
Pretty much describes a lot of PWG matches too. Most American wrestling too. It's wrong that ROH should just get the label.
I do find it strange.
People lament ROH for it, yet PWG does it, Dragon Gate too.
The only difference between ROH of now and then is that then, there were guys like Dragon and Nigel to balance it out and the style they employed was a bit more reserved, but let's not pretend this is not what Independent wrestling is in general.
I was always told CHIKARA was like this also, it was only until I finally started to get into it that I realized it wasn't a bunch of vanilla midgets diving across the ring. Kingston, Green Ant, Quack, Tursas when he was about, etc.
Re: Official Indy DVD Thread
---
---
You know you remember this.
Heel Turn on James Ellsworth
Join Date: Jun 2011
Location: @MATTHARDYBRAND.COM
Posts: 2,297
Points: 112
Re: Official Indy DVD Thread
---
That last promo was too good. TJP never struck me as an ant enthusiast.

"3 of the best CHIKARA has to offer... which just so happens to be a colony of ants"

"Queen Quackenbush"

And the best one goes to:
"Never send a bug to a man's job"

classic...
---


I
for Matt Hardy (A Matt Hardy guy since '99):
https://twitter.com/MATTHARDYBRAND
WWE-TNA-DragonGate-Toryumon-FMW-MPro-AAA-LU-WCW-ECW
Posting Rules

You may not post new threads

You may not post replies

You may not post attachments

You may not edit your posts

---

HTML code is Off

---